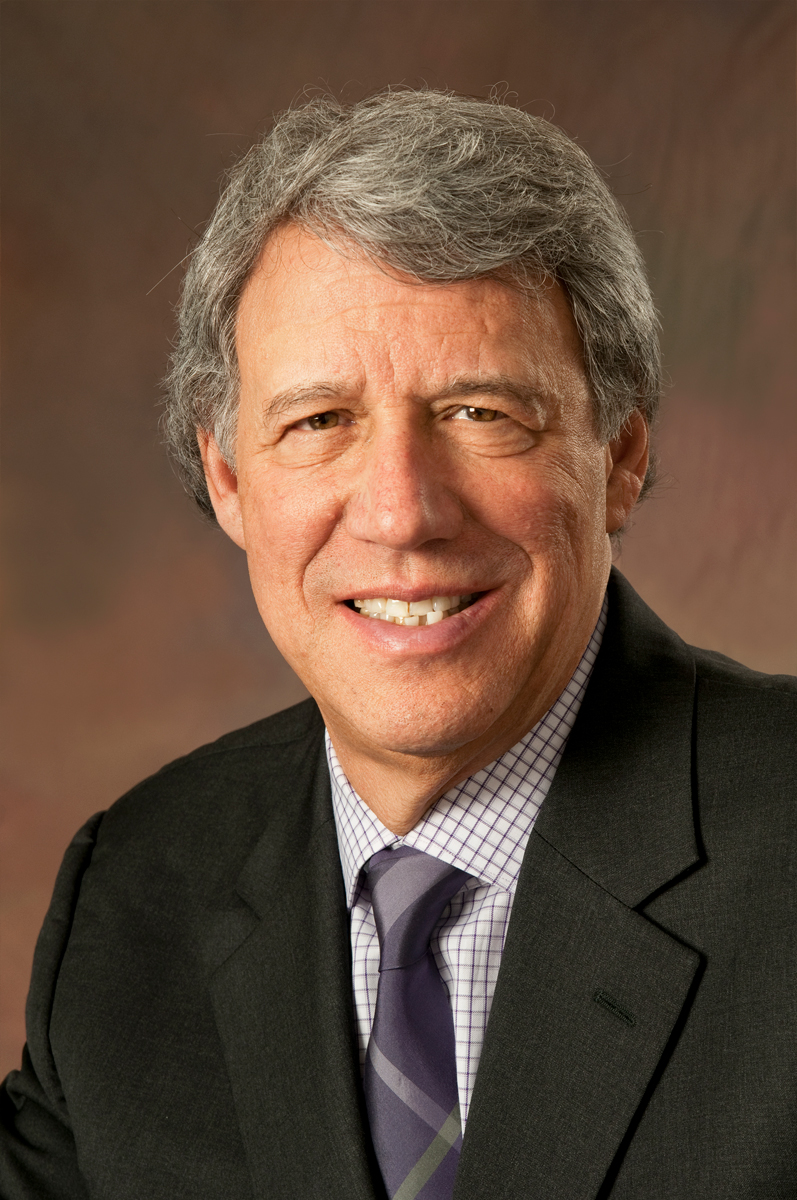 A leading national authority on abortion rights and the Constitution is the guest on the Freedom From Religion Foundation's "Freethought Matters" TV show this Sunday.
Geoffrey R. Stone is the Edward H. Levy Distinguished Service Professor at the University of Chicago and has served as dean of the university's law school. He is on the National Advisory Council of the ACLU and is also, we're proud to say, an honorary director of the Freedom from Religion Foundation. His many books on constitutional law and free speech include Sex and the Constitution: Sex, Religion and Law from American Origins to the Twenty-First Century. He's an expert in abortion rights law. In fact, later on in the program, we see a clip of Stone talking with the late Justice Ruth Bader Ginsburg on the occasion of the 40th anniversary of Roe v. Wade — the ruling that the Supreme Court recently overturned in its Dobbs decision.
"The fact is that the view that the court adopted in Dobbs is very much driven by religious belief, and that's not supposed to be what determines the meaning of the American Constitution," he tells "Freethought Matters" co-hosts Dan Barker and Annie Laurie Gaylor.
If you don't live in the quarter-plus of the nation where the show broadcasts on Sunday, you can already catch the interview on FFRF's YouTube channel. New shows go up every Thursday. You can also receive notifications when we post new episodes of "Freethought Matters" by subscribing to FFRF's YouTube channel.
Upcoming guests on the show include three authors discussing white Christian nationalism — Katherine Stewart (The Power Worshippers), Anthea Butler (White Evangelical Racism) and Sam Perry (The Flag and the Cross) — plus Washington Post columnist/outspoken atheist Kate Cohen, and atheist and actress Randa Black, who received FFRF's "Nothing Fails Like Prayer" Award for her invocation before a Florida city council. The fall season debuted last week with an interview of Texas iconoclast and freethinker Jim Hightower, who will be receiving FFRF's Clarence Darrow award at its upcoming convention the end of October.
"Freethought Matters" airs in:
Chicago, WPWR-CW (Ch. 50), Sundays at 9 a.m.
Denver, KWGN-CW (Ch. 2), Sundays at 7 a.m.
Houston, KIAH-CW (Ch. 39), Sundays at 11 a.m.
Los Angeles, KCOP-MY (Ch. 13), Sundays at 8:30 a.m.
Madison, Wis., WISC-TV (Ch. 3), Sundays at 11 p.m.
Minneapolis, KSTC-IND (Ch. 45, Digital Channel 5.5), Sundays at 9:30 a.m. (Digital channel 5.2 has been dropped.)
New York City, WPIX-IND (Ch. 11), Sundays at 8:30 a.m.
Phoenix, KASW-CW (Ch. 61, or 6 or 1006 for HD), Sundays at 8:30 a.m.
Portland, Ore., KRCW-CW (Ch. 32), Sundays at 9 a.m. Comcast channel 703 for High Def, or Channel 3.
Sacramento, KQCA-MY (Ch. 58), Sundays at 8:30 a.m.
San Francisco, KICU-IND (Ch. 36), Sundays at 10 a.m.
Seattle, KONG-IND (Ch. 16 or Ch. 106 on Comcast). Sundays at 8 a.m.
Washington, D.C., WDCW-CW (Ch. 50 or Ch. 23 or Ch. 3), Sundays at 8 a.m.
You can catch interviews from past seasons here, including with Gloria Steinem, Ron Reagan, actors John de Lancie and Julia Sweeney and Reps. Jared Huffman, Jamie Raskin, Hank Johnson, Jerry McNerney and Eleanor Holmes Norton.
Please tune in to "Freethought Matters" . . . because freethought matters.
P.S. Please tune in or record according to the times given above regardless of what is listed in your TV guide (it may be listed simply as "paid programming" or even be misidentified). To set up an automatic weekly recording, try taping manually by time or channel. And spread the word to freethinking friends, family or colleagues about a TV show, finally, that is dedicated to providing programming for freethinkers — your antidote to religion on Sunday morning!