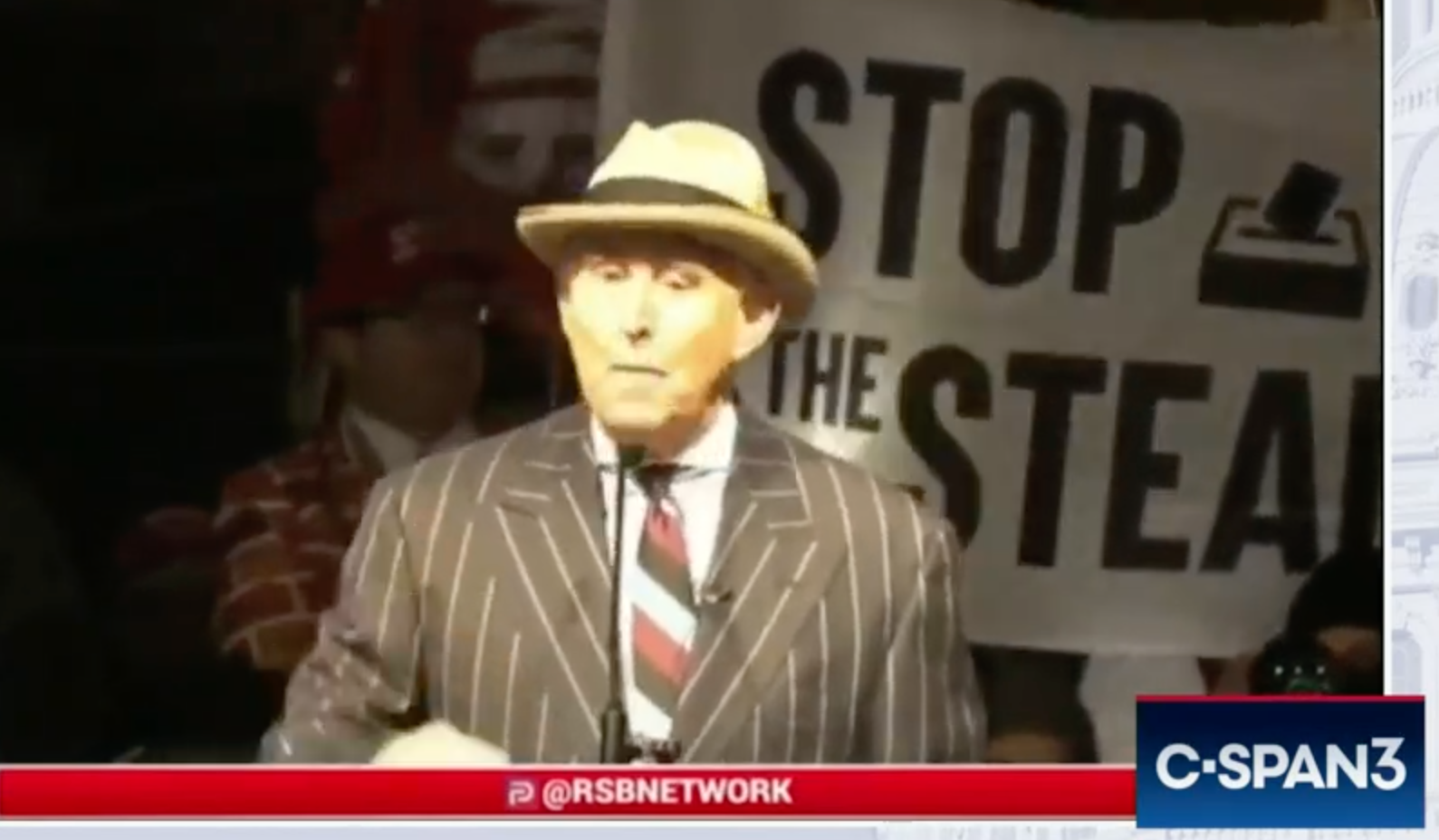 The Christian nationalist influence behind the Jan. 6 attack was laid bare at yesterday's congressional hearing in the form of testimony entered about Roger Stone, longtime adviser to Donald Trump.

On the night before the insurrection at a rally at Freedom Plaza, Stone pushed a white nationalist agenda before a crowd of pro-Trump protesters: "This is nothing less than an epic struggle for the future of our country. Between dark and light. Between the godly and the godless, between good and evil, and we will win this fight or America will step off into a thousand years of darkness."

A major report by the Freedom From Religion Foundation and the Baptist Joint Committee released earlier this year detailed how Stone was escorted to that Jan. 5 rally by a group of Oath Keepers in tactical gear. FFRF's report fully quoted Stone's remark (featured in the hearing) as well as noted many similar remarks, such as Stone's conclusion: "So, go with God. Remember this: We battle for the Lord and we dare not fail. If we stay true, victory will be ours."

The House committee investigating the attack held its seventh public hearing on July 12, focusing on the role played by extremist groups such as the Oath Keepers and the Proud Boys, with whom Stone was connected.

White Christian nationalism is the belief that America's founding is based on Christian principles, that white Protestant Christianity is the operational religion of the land, and that Christianity should be the nation's legal foundation.

Rep. Jamie Raskin, the co-chair of the Congressional Freethought Caucus, gave memorable closing remarks yesterday, saying, "American carnage, that's Donald Trump's true legacy." Raskin said Trump's desire to overthrow the people's election "nearly toppled the constitutional order, and brutalized hundreds and hundreds of people."

View clip of Stone statement.

Read FFRF and BJC's report on Christian nationalism at the insurrection.

The Freedom From Religion Foundation is a national nonprofit organization with 37,000 members and several chapters across the country. Its purposes are to protect the constitutional separation between state and church, and to educate the public on matters relating to nontheism.