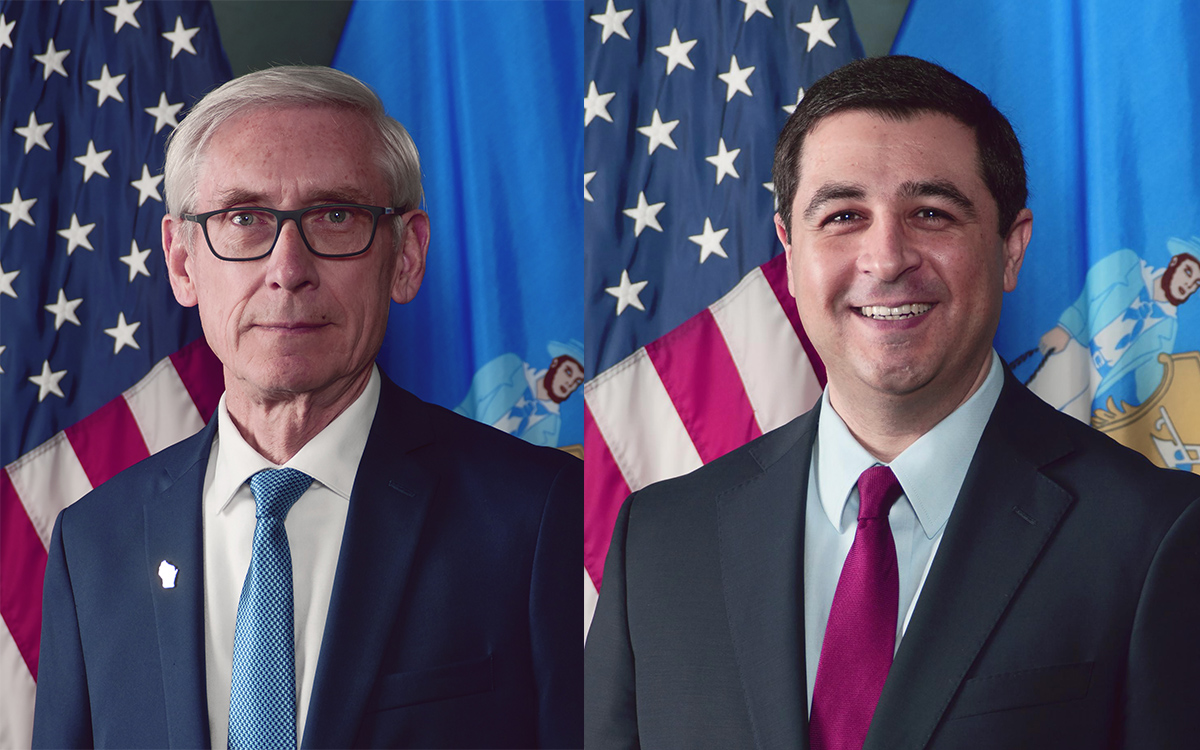 The Freedom From Religion Foundation, which is based in Madison, Wis., is praising Wisconsin's governor and attorney general for quickly filing a challenge of the state's 1849 law criminalizing abortion, which is creating chaos and crises by shuttering the state's four abortion clinics.

There's no legal consensus that the 1849 law is still in effect, but the risk of prosecution closed Wisconsin's four clinics less than an hour after the Supreme Court handed down its decision. A physician or someone other than the pregnant woman who helps her obtain an abortion could be charged, with major fines and imprisonment for up to six years.

Some Wisconsin antiabortionists are not content with the situation. It is not enough for them that the Supreme Court repealed Roe v. Wade and turned the decision back to each state, setting in motion the closure of clinics. They think Wisconsin's archaic ban — which bars abortion for rape or incest and only allows it to save a woman's life — doesn't go far enough. Unbelievably, the misnomered group Pro-Life Wisconsin claims even the exception to save a woman's life should be removed from the statute.

"We know that direct abortion is never medically necessary," blithely claims Matt Sande, the group's legislative director, contrary to all medical science. That is the Roman Catholic Church's position. The Diocese of Phoenix once stripped a hospital of its Catholic affiliation for performing emergency surgery to save a woman, because it ended her 11-week pregnancy.

The irony, of course, is that if the pregnant woman dies (except perhaps in childbirth), the zygote/embryo/fetus invariably dies with her. By such Catholic logic, two deaths are preferable to one. This is "pro life"? And don't be fooled that the exception will really save women's lives. Even before the Supreme Court repealed Roe v. Wade on June 24, Wisconsin physicians were freaking out about whether they could go to prison for terminating a pregnancy to save a pregnant woman's life.

Wisconsin Attorney General Josh Kaul reports that his office in the first week since Roe was lifted has heard concerns from sexual assault nurse examiners, "who are wondering whether they can still dispense emergency contraception, who are asking whether there's an exception under the 19th-century abortion ban for rape and incest."

He added, "The reality is, if that 19th-century abortion ban remains in effect, sexual assault victims in Wisconsin will be required under Wisconsin law to carry their rapist's baby to term without medical intervention."

Under the direction of Wis. Gov. Tony Evers, Kaul brought suit Tuesday seeking to nullify the 173-year-old law. At the lower level in state court, they may well prevail. Then they will hit the roadblock that is the arch-conservative elected state Supreme Court, where a race next spring will be pivotal.

The legal complaint cites scholarship estimating that between 1900 and 1970, one of every three to five pregnancies ended in abortion and that between the 1950s and 1960s, about one million abortions annually violated listed criminal statutes. As we all know, criminal laws don't stop abortions — they only stop legal abortions.

The lawsuit points to the Wisconsin Legislature's convoluted passage of a number of conflicting laws, even though the original 1849 law actually permitted abortions until "quickening." The legislature also passed post-Roe laws that allowed abortion until viability. The complaint asserts that these statutes are in conflict with each other, which is particularly harmful when the laws are criminal, and that the Wisconsin Legislature has failed to do its duty.

This is just the sad struggle in but one state where abortion is now criminal. Predictions are that abortion care will soon be illegal in half our states.

Secular, compassionate people of reason must challenge these intolerable, Christian-based laws that are anti-woman and anti-liberty, but cannot be dignified with the risible description "pro-life."