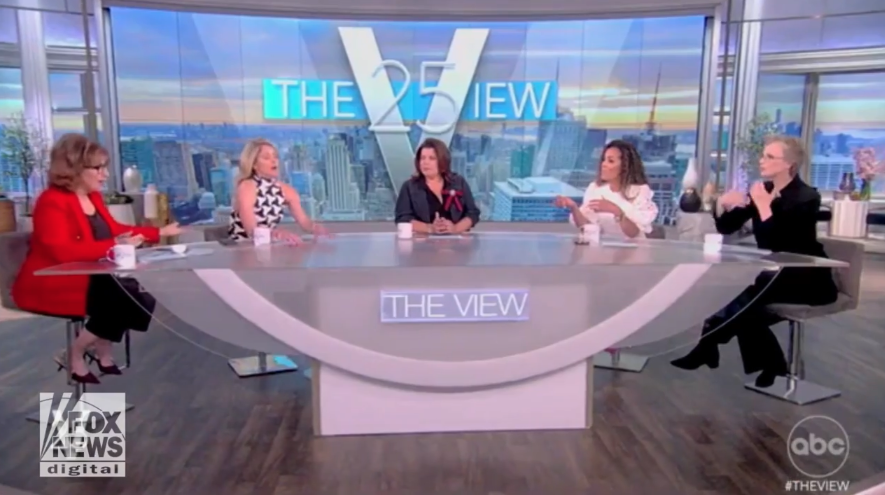 It's heartening that the growing danger of white Christian nationalism in our country is finally being recognized.
A case in point is its recent mention on "The View," the popular ABC daytime show, when co-host Tara Setmayer linked mass shootings with the "rise in violent Christian nationalism."
"It's part of the Christian nationalism, this rise in violent Christian nationalism, that we have seen, which is also disturbing. They use biblical principles, they pervert them to justify this," Setmayer said. She continued, "Particularly in Texas, this is a growing movement. It's God, guns and Trump. Or God, guns and whatever. It's a part of their ethos."

Similarly, Los Angeles Times opinion columnist LZ Granderson criticized those who turn to faith in God in reaction to massacres like the Texas school shooting, saying they "return to the kind of faith that allowed brutal enslavement to be the law of the land for centuries."
"They clearly have a period in mind in which they believe God was happier with the direction of the country, but our history makes it impossible to pinpoint a date without looking racist. So they tend to talk in nostalgic Judeo-Christian generalities," Granderson wrote.
Following the horrific shooting of Black individuals by a white gunman in Buffalo, Samuel L. Perry and Philip S. Gorski, co-authors of the new book The Flag and the Cross: White Christian Nationalism and the Threat to American Democracy, crafted a column for the Washington Post linking the racist massacre and anti-abortion bans spreading throughout the United States to white Christian nationalism. (You can hear Perry's interview on FFRF's Freethought Radio about his new book here.)
The pair trace white Christian nationalism's role in spreading the reprehensible "great replacement" theory — that Jews and Democrats have a plot to replace "real" Americans with Black and brown immigrants. The gunman in Buffalo referenced this theory in a document he posted online. Frighteningly, Perry and Gorski cite a recent survey revealing that a third of all adult Americans embrace the idea that "an effort is underway to replace U.S.-born Americans with immigrants for electoral gains." In their own survey this spring, they found that 28 percent of all whites and half of conservative whites affirm that "being a Christian is very important to being truly American." They note: "The majority of those with the strongest anti-abortion views also want to impose their vision of a Christian nation on other Americans."
FFRF and the Baptist Joint Committee issued a major report this spring calling attention to white Christian nationalism's key role in the Jan. 6 insurrection. A growing number of public officials and candidates for office are overtly embracing the Christian nationalist agenda. FFRF continues to urge the House Select Committee on the January 6 Attack to include discussion of the report and the influence of white Christian nationalism in its upcoming hearings.
It's never been more important for the Freedom From Religion Foundation and its membership to speak out and create awareness of this issue, and it is promising to see the term "white Christian nationalist" increasingly discussed in the national discourse.