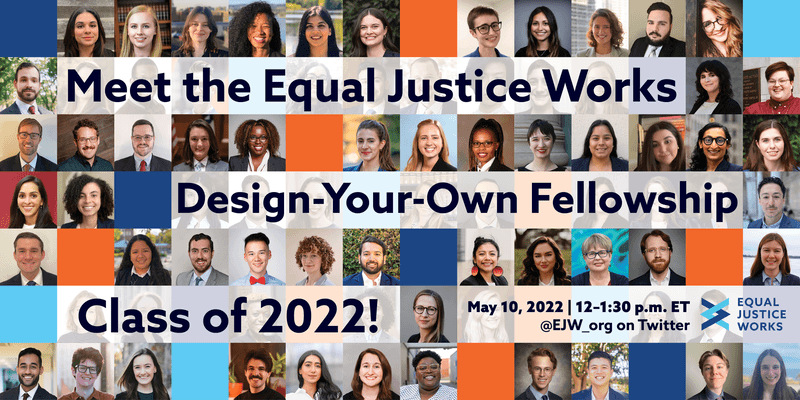 The Freedom From Religion Foundation is welcoming two new legal fellows from the class of 2022, including one who is on a distinguished fellowship. Kat Grant has received a fellowship through Equal Justice Works to work with FFRF, and Sammi Lawrence is from the University of Wisconsin- Madison.
Equal Justice Works is a highly competitive "design - your - own fellowship" and includes an impressive group of new public interest lawyers committed to equal access to justice. Grant will be joining FFRF for that mission. In Grant's proposal, they explained that the purpose of their project was to seek to improve the legal landscape for LGBTQ+ Americans through advocacy based on the free exercise and establishment clauses of the First Amendment. Grant also mentioned they believe that it will take the separation of church and state approach to address several legal issues concerning minority populations. Grant was a recent legal intern for FFRF and graduated from Indiana University Maurer School of Law this month. A fun fact about Grant: They played clarinet in the Indiana University Marching Hundred and Big Red Basketball Band all through undergrad and continued to play clarinet in the All Campus Concert Band during law school.
The second legal fellow joining FFRF this year will be Sammi Lawrence, who has just graduated from the University of Wisconsin Law School. Lawrence was an FFRF legal intern for a summer and a semester and worked as a summer law clerk at Legal Action of Wisconsin. A fun fact about Lawrence: She fences epee at a club in Madison.
The two new legal fellows will be joining FFRF Patrick O'Leary Fellow Karen Heineman, who's been with FFRF since November 2021. FFRF's legal fellowship program began in 2015 and brings on recent law school graduates to train and work alongside FFRF's attorneys on First Amendment advocacy and litigation. Fellows work as "junior attorneys" on a caseload involving the separation of state and church and work to help educate the public on the rights and views of nonbelievers. Fellows stay with FFRF for up to two years before moving forward with their legal careers.
"We are thrilled to have Kat Grant join our legal team as our first legal fellow from Equal Justice Works. The proposal to expand and enhance FFRF's work to protect the rights of the LGBTQ community was one of the best proposals I've ever read, and we're very excited to start working together," says FFRF Legal Director Rebecca Markert. "We're equally thrilled to have Sammi join our legal team. She was a standout intern during the summer of 2020, and we know these two new attorneys will add so much to our work for state/church separation."
This is the first time that FFRF's fellowship class will be solely comprised of women and nonbinary attorneys, as well as the first time in the team's history where women/nonbinary lawyers will outnumber the male attorneys.
FFRF is a national nonprofit organization with more than 36,000 members and several chapters across the country. Our purposes are to protect the constitutional principle of separation between state and church and to educate the public on matters relating to nontheism.