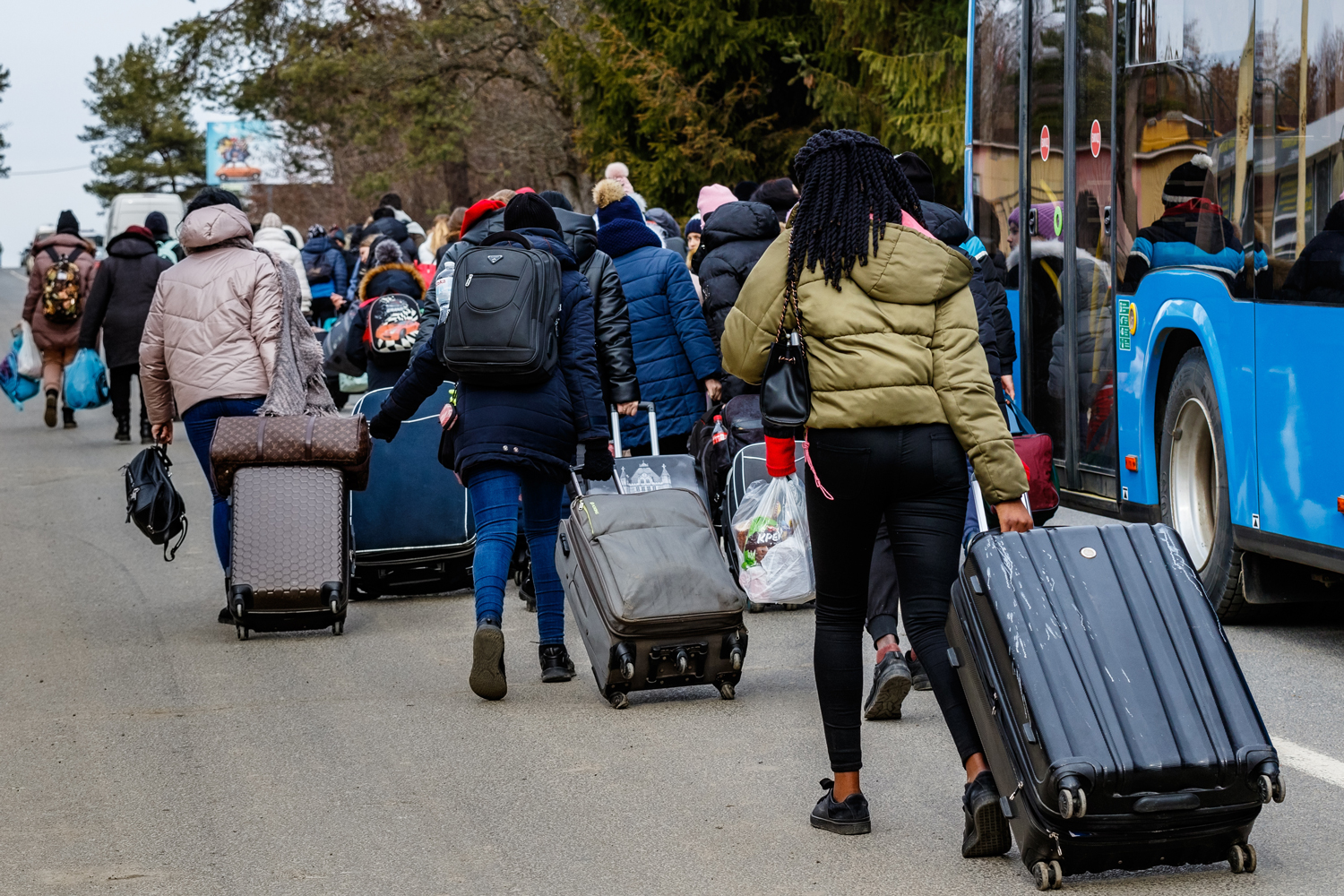 The board of the Freedom From Religion Foundation has proudly voted to grant $25,000 to a Polish freethought group organizing humanitarian assistance for Ukrainian refugees.

The relief campaign, "Humanists Across Borders for Ukraine," is sponsored by the The Atheist Foundation Kazimierza Lyszczynskiego, Poland's premier atheist organization. At least half of the nearly 4 million Ukrainian refugees created by Russia's war so far have fled to Poland, creating a humanitarian crisis there.

"From the first days of the war, we've launched a project 'Humanists Across Borders for Ukraine.' We would be very grateful if you could join the action or support us with any money or help any other way," writes Nina Sankari, president of the Polish foundation. Sankari adds that the campaign has rented four flats for 19 or 20 refugees, all women with small children, guaranteeing them food and necessities, but only has funding for two to three months. With more funding, they will help as many individuals as possible.

Sankari and colleague Henryk Nazarewicz were guests last week on FFRF's "Ask an Atheist" program, which streams live on Facebook Wednesdays at noon Central. The all-volunteer Polish foundation has canceled its annual "Atheist Days" national conference, instead applying the funds toward refugee aid. The group is not only raising money for shelter, food, diapers and clothing, but is also supplying hands-on help to refugees needing required documents, and transportation, child care and schooling.

Sankari notes they are helping anyone they can regardless of religion, but are open about the fact that they are atheists.

FFRF is full of admiration for her organization's efforts.

"Everyone I know is following the news about Putin's invasion of Ukraine with sinking hearts and with a sense of powerlessness," says Annie Laurie Gaylor, FFRF co-president. "'Humanists Across Borders for Ukraine' provides a tangible way for U.S. freethinkers to take action and to support our sister organization in Poland in making a difference."

FFRF will augment its organizational grant to the campaign by collecting donations from individuals via our charitable arm, Nonbelief Relief. To make a donation (deductible for income tax purposes), select "Nonbelief Relief" at ffrf.org/donate (or note that your gift is for Ukraine in the comment field). Please do more than simply tweet #SupportUkraine.

The Atheist Foundation Kazimierza Lyszczynskiego is named for a Polish philosopher who asserted that humans created God, and was tortured and executed in 1689.
Photo by Yanosh Nemesh via Shutterstock.