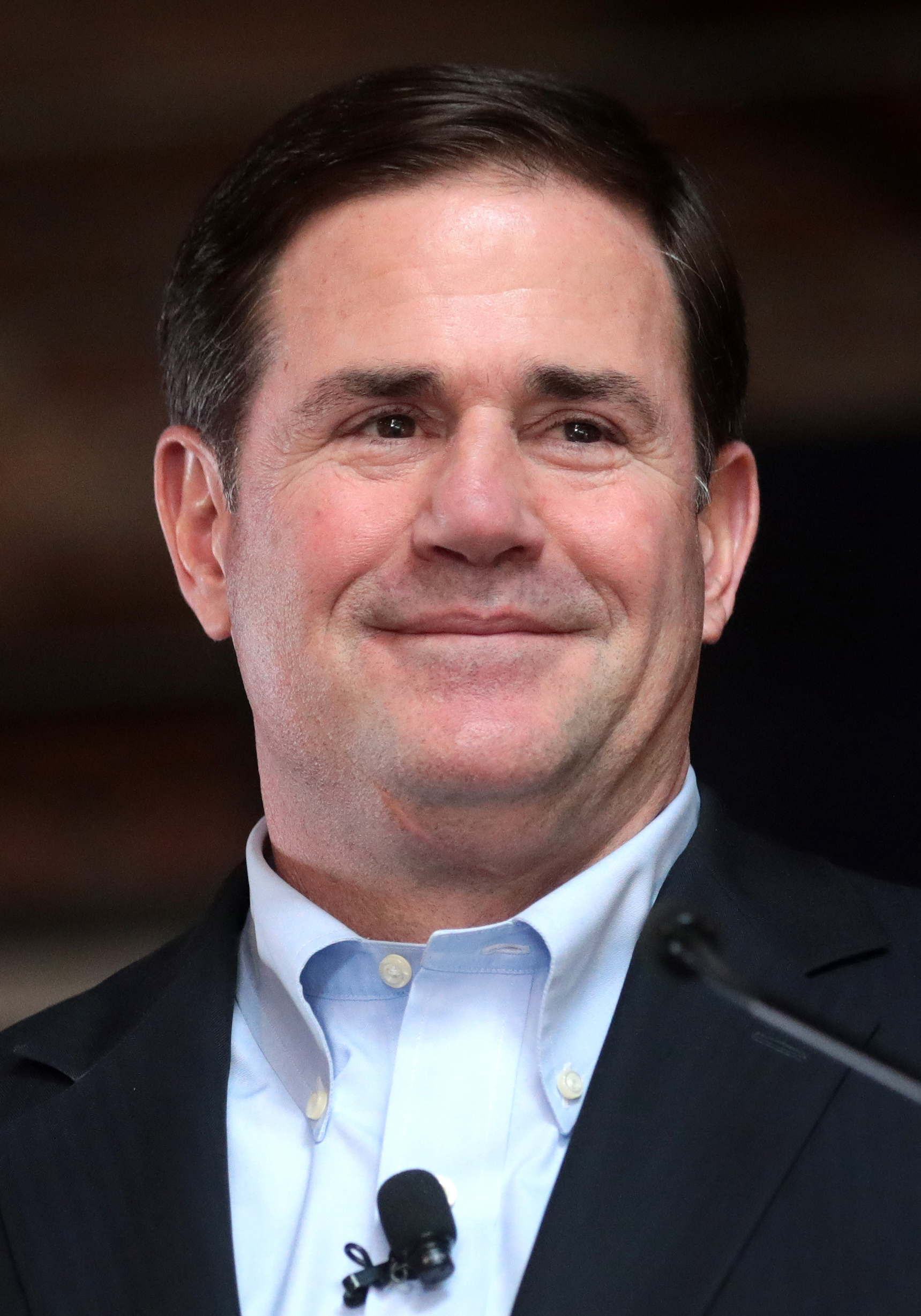 The Freedom From Religion Foundation is condemning the absurdity of Arizona Gov. Doug Ducey spending federal Covid relief funds to encourage rather than discourage the spread of Covid-19.
In defiance of evidence and reason, Ducey is using Covid relief funds to help only schools without masking mandates. The purpose of the program, which Ducey created in August, is to discourage schools from requiring students to wear masks. Ducey's scheme gives private school vouchers to parents who object to public school masking or quarantine policies. Last week, Ducey's office sent a letter to the U.S. Treasury Department indicating it will continue to defy the department's demand that he stop raiding the fund for this illegitimate purpose.
The Department of Public Health of Maricopa County, which includes more than half of Arizona's residents, in August investigated unprecedented Covid outbreaks among young schoolchildren and reported that "schools without mask mandates are twice as likely to have an outbreak." This confirms that Ducey's misuse of Covid relief funds to discourage mask mandates is helping to spread Covid — undercutting the purpose of the federal funding and imperiling the lives and health of Arizona children and their families.
"It's hard to express how dangerous and counterproductive this is," FFRF Co-President Dan Barker remarks. "It's much worse than merely wasting the funds. Gov. Ducey may as well spend these funds on a campaign to encourage kids to lick doorknobs!"
The evidence supporting the efficacy of masking during outbreaks is overwhelming. To undercut such campaigns with money specifically earmarked for reducing the spread of Covid is beyond irresponsible, FFRF emphasizes. It encourages the U.S. Department of the Treasury to take appropriate action to prevent this gross misuse of Covid relief funds.
The Freedom From Religion Foundation is a national educational nonprofit with over 35,000 members and several chapters across the country, including more than 900 members in Arizona and a chapter in Phoenix, FFRF Valley of the Sun. The state/church watchdog advocates for evidence-based policymaking.