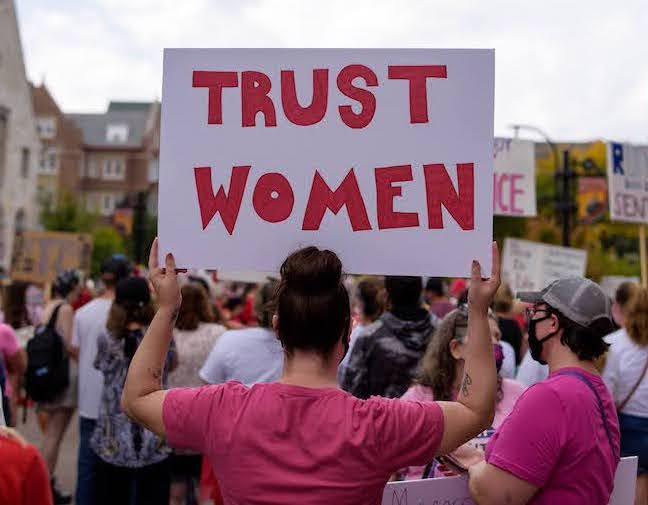 Reject anti-science bills that infringe on women's right to an abortion, the Freedom From Religion Foundation is urging its home state Assembly.
The state/church watchdog is asking the Wisconsin Legislature to scuttle Assembly Bills 6, 593 and 595.
AB 593 is scientifically unfounded, FFRF maintains, since medication abortions have become an extremely safe and effective option for women seeking abortions after the Food and Drug Administration approved mifepristone and misoprostol in 2000. In 2017, medication abortions accounted for 39 percent of all abortions in the United States, with a success rate of between 95 percent and 98 percent. Risk of major complications related to medication abortions is minimal — less than 1 percent. Therefore the state has no interest or business in obstructing this form of abortion care, FFRF contends.
In fact, limiting abortion access, such as AB 6 and 595 punitively set out to do, only contributes
to poor maternal health outcomes. States that have more abortion restrictions have higher ratesrates of maternal and infant mortality. Furthermore, the U.N. Human Rights Commission has asserted that abortion is a human right, stating that denying abortion access is linked to discrimination and can constitute gender-based violence, torture and/or cruel, inhuman and degrading treatment.
And, as the nation's largest group of freethinkers, FFRF is providing to the Wisconsin Assembly an invaluable and much-needed perspective.
"Nonreligious Americans are the fastest growing segment of the U.S. population by religious identification — 35 percent of Americans are non-Christians, and this includes more than one in four Americans who now identify as religiously unaffiliated," FFRF Co-Presidents Dan Barker and Annie Laurie Gaylor write to Committee on Health and Human Services Chair Rep. Joe Sanfelippo. "Religiously unaffiliated individuals overwhelmingly support legal abortion at 82 percent."
As a secular nation, laws related to health care should reflect science — not the religious or other motivations of legislators, the letter emphasizes. AB 6, 593 and 595 are not backed up by scientific evidence, and the Wisconsin Assembly shouldn't be imposing unscientific standards on the medical community and women's health care. These bills need to be jettisoned, FFRF therefore concludes.
The Freedom From Religion Foundation is a Madison, Wis.-headquartered national nonprofit organization with more than 36,000 members across the country, including over 1,500 members in Wisconsin. FFRF protects the constitutional separation between state and church and educates about nontheism. Photo by Chris Line.