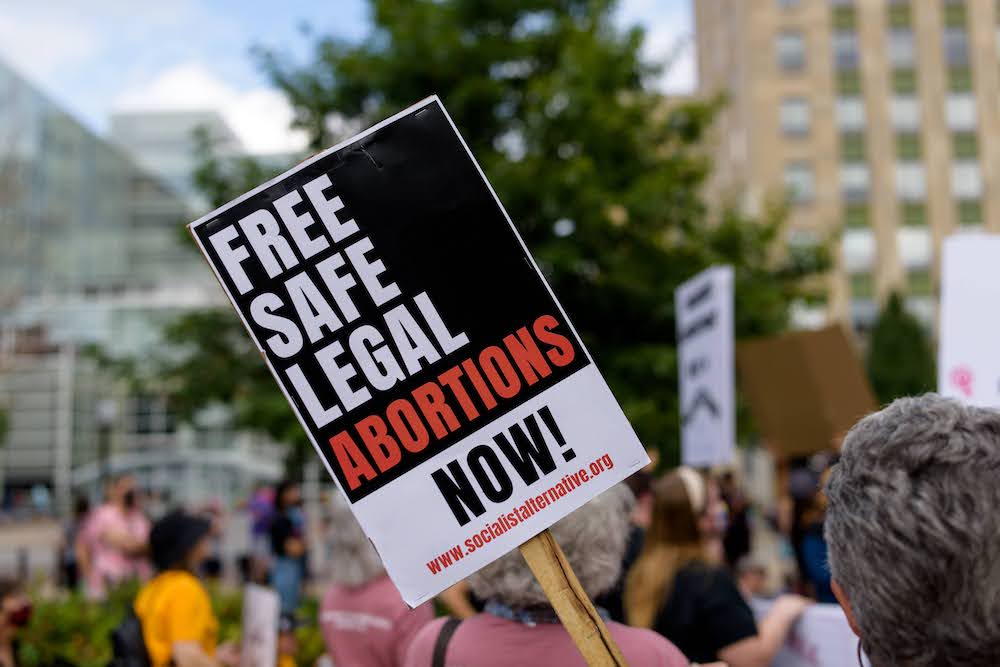 The Freedom From Religion Foundation denounces an appeals court move late Friday to reinstate Texas's cruel abortion ban.
The 5th U.S. Circuit Court of Appeals, after hours on Oct. 8, temporarily blocked a lower federal court ruling earlier in the week halting the unconstitutional ban. FFRF had cheered the earlier decision by U.S. District Judge Robert Pitman, who wrote, "From the moment SB 8 [the Texas law] went into effect, women have been unlawfully prevented from exercising control over their lives in ways that are protected by the Constitution. … That other courts may find a way to avoid this conclusion is theirs to decide; this court will not sanction one more day of this offensive deprivation of such an important right."
However, within the hour of Pitman's ruling, the ultraconservative Texas attorney general filed a notice that it would petition the similarly hard-right 5th Circuit to undo Pitman's order and leave the law in place. The appeals court did just that.
More than 100 pages of court filings detail how Texan abortion clinics have been forced to turn away hundreds of patients since the law was enacted on Sept. 1. It makes no exceptions even for cases of rape and incest. Texas women are flooding clinics in neighboring states like Oklahoma, where services have become overwhelmed.
Center for Reproductive Rights CEO Nancy Northup, who received FFRF's Forward Award in 2019, issued this short, memorable statement Friday night:
The Supreme Court needs to step in and stop this madness. It's unconscionable that the 5th Circuit stayed such a well-reasoned decision that allowed constitutionally protected services to return in Texas.
Patients are being thrown back into a state of chaos and fear, and this cruel law is falling hardest on those who already face discriminatory obstacles in health care, especially Black, Indigenous and other people of color, undocumented immigrants, young people, those struggling to make ends meet, and those in rural areas. The courts have an obligation to block laws that violate fundamental rights.
The U.S. Department of Justice, headed by Attorney General Merrick Garland, sued the state of Texas over the dystopian abortion prohibition after the U.S. Supreme Court refused to block the ban. The appeals panel has given the Justice Department until tomorrow, Tuesday, Oct. 12, to respond to Texas' filings. A ruling by the 5th Circuit on a permanent stay is expected later this week.
"As U.S. attorney general, Merrick Garland is finding a way to champion the constitutional right to abortion," notes FFRF Co-President Annie Laurie Gaylor. "But had his hearing been held when Obama nominated him for the Supreme Court, he would have been confirmed — and abortion rights would not now be in jeopardy."
President Trump appointed more than one-third of the lower federal judiciary, plus one-third of the U.S. Supreme Court, with candidates who passed extremist litmus tests. Robust action is overdue to correct the courts and thus protect reproductive rights and other jeopardized liberties.