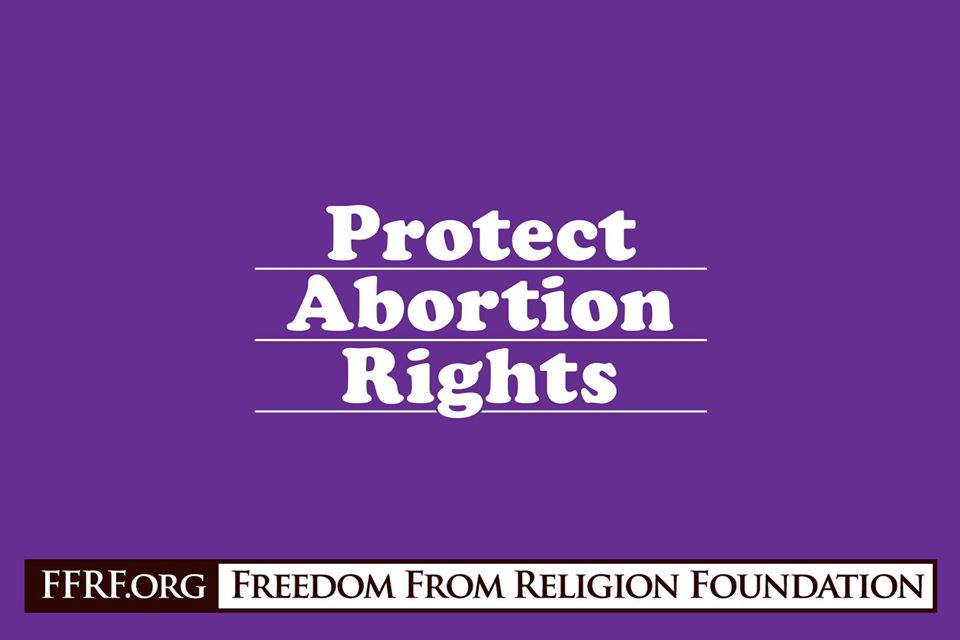 History was made today when the U.S. House of Representatives, by a vote of 218-211, passed the Women's Health Protection Act.
The act safeguards abortion rights by nullifying state abortion bans. It also guarantees the right for patients to receive abortion care and for health care professionals to provide abortions. Additionally, the Women's Health Protection Act protects against medically unnecessary restrictions, such as mandatory ultrasounds, waiting periods, admitting privilege requirements and limits on medication abortion. Such restrictions create burdensome barriers to abortion access.
This legislation is crucial, given the tsunami of religious attacks on abortion care in the United States. The year 2021 is setting records for introduction and passage of abortion restrictions. In just one week this year, 28 anti-abortion bills were signed into law. So far, there have been over 550 abortion restrictions introduced in 47 states in 2021. More than 80 restrictions have been enacted in 16 states.
Among the draconian abortion restrictions is the Texas abortion ban, enacted on Sept. 1, which has created a crisis by effectively outlawing abortions in Texas and deputizing private citizens to become abortion bounty hunters. And as the ultraconservative Supreme Court is slated to hear a major anti-abortion case that could overturn Roe v. Wade, it is vital to support legislation to protect the constitutional right to terminate unwanted pregnancies. Abortion bans are in direct contrast to public opinion, with 75 percent of all Americans supporting abortion rights, including 98.8 percent of secular voters.
That's why the Freedom From Religion Foundation submitted formal testimony in support of the Women's Health Protection Act.
Credit goes to major sponsors Sens. Richard Blumenthal, Conn., and Tammy Baldwin, Wis., as well as Reps. Judy Chu, Calif., Lois Frankel, Fla., Ayanna Pressley, Mass., and Veronica Escobar, Texas, and the other representatives who voted to affirm and protect reproductive freedom.
The Women's Health Protection Act now heads to the Senate where it is sure to face opposition from anti-abortion legislators. It's vital that we ensure that our secular voices are heard and call on our senators to pass this important piece of abortion legislation.