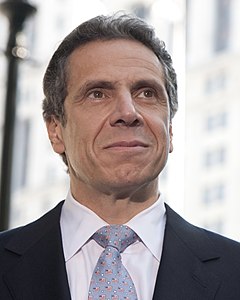 The Freedom From Religion Foundation is delighted that New York Gov. Andrew Cuomo has signed into law a measure that raises the minimum marriage age statewide to 18 and eliminates all exceptions to this requirement.
Remarkably, this full elimination of child marriage in New York makes it only the sixth state to do so, after Minnesota, Pennsylvania, New Jersey, Delaware and Rhode Island. It is long past time for other states to do the same.
More than 200,000 minors in the United States were married between 2000 and 2015. A report published earlier this year warned that the Covid-19 pandemic is threatening decades of progress toward eliminating child marriage worldwide. School closures, economic stress, service disruptions, pregnancy and parental deaths are putting an additional 10 million girls globally at risk for child marriage before the end of the decade.
According to UNICEF, minors who are married are 50 percent more likely to drop out of school. Additionally, early marriage doubles a teenager's chances of living in poverty and triples the likelihood that he or she will be a victim of domestic violence, as compared to married adults. Often, these marriages stem from antiquated and horrifying religious beliefs that compromise the safety of children but many states still allow the practice in order to pacify powerful theocratic constituencies.
The Freedom From Religion Foundation called on its New York membership to support this bill in March, and hundreds answered the call, urging state legislators to pass the measure. The state/church watchdog is proud of its active membership for helping to usher the bill to the governor's desk.