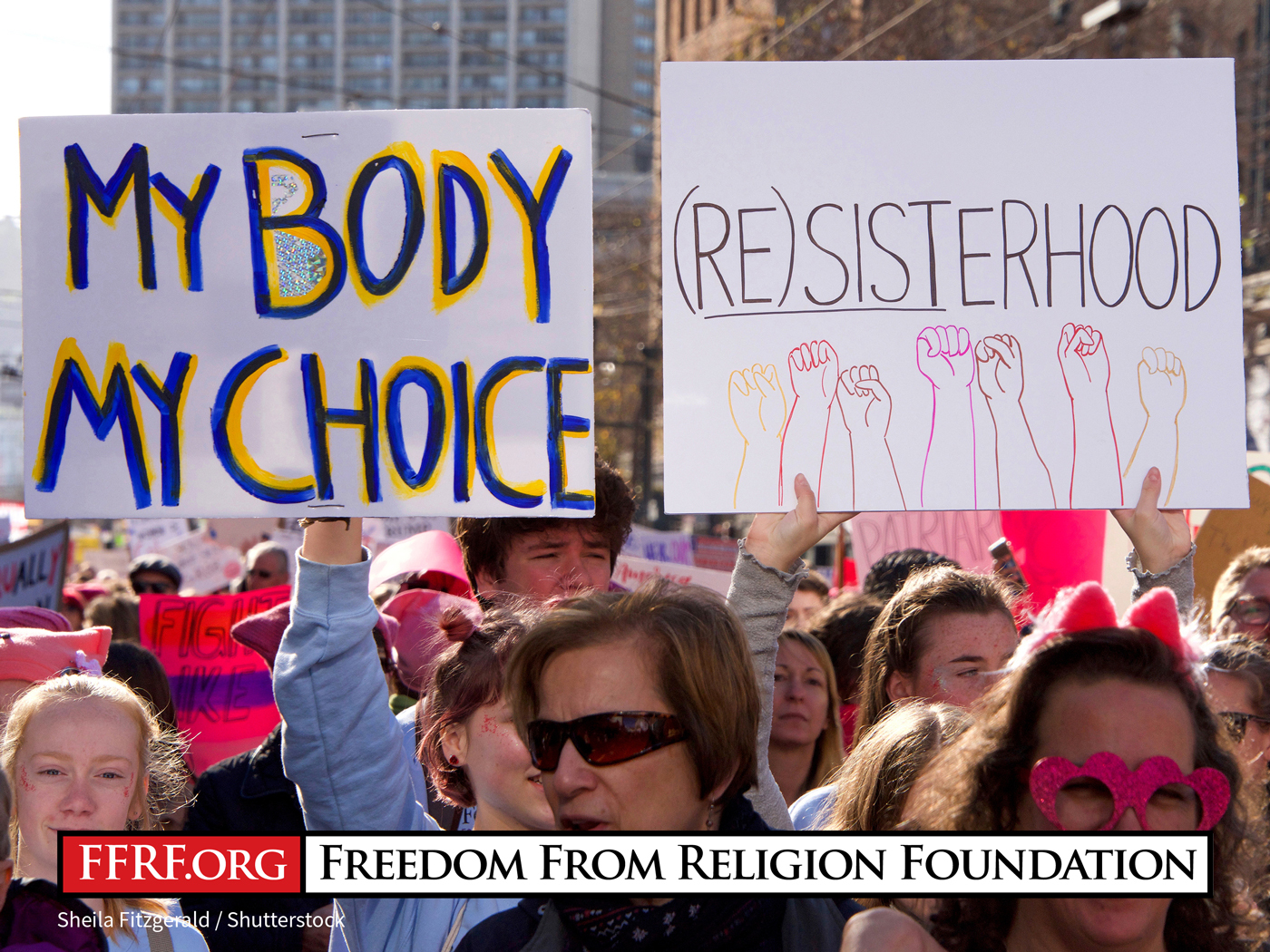 The future of reproductive rights for women in Montana has become bleaker.
On Monday, April 26, Montana Gov. Greg Gianforte signed three anti-abortion bills into law: banning abortion after 20 weeks of gestation, requiring health care workers to give pregnant women an opportunity to view an ultrasound before an abortion, and requiring that abortion medication be administered in-person, not via telehealth. After signing the bills, Gianforte stated, "It's a promising day, a day that will go down in our state's history as we defend life."
These bills do no such thing. Since they make abortion access more precarious, they endanger the health and lives of thousands of women across the state.
Montana state Rep. Lola Sheldon-Galloway, a sponsor of the 20-week abortion ban bill, has publicly declared her discontent with the long-established 1973 Roe v. Wade decision that guarantees women a constitutional right to abortion. She claims that modern medical knowledge and science would not support abortion. However, such empty sentiments are in direct opposition to the safety and efficacy of abortion that has been proven by modern science and research. For example, an advocacy memo by the American College of Obstetricians and Gynecologists, an organization that represents more than 60,000 physicians, states that fetuses are not capable of feeling pain until at least 24 weeks gestation. This aligns with the Supreme Court's long-established decision that it is unconstitutional to impose a previability abortion ban, which is around 24-26 weeks of gestation. Even then, the court has acknowledged a medical determination that is specific to each pregnancy. As such, the passage of Montana's 20-week abortion ban is an assault on women's constitutional right to terminate unwanted pregnancies.
The ultrasound mandate is a paternalistic decision that infantilizes women. Unless there is a clinical reason, state-compelled ultrasound viewings are religious attempts to make a simple health care procedure more complicated. This added requirement may impose a new burden on clinic equipment and staffing needs, raising costs for patients. The in-person abortion medication requirement is antithetical to comprehensive research that shows it is safe and effective. Since nearly 90 percent of U.S. counties do not have an abortion provider, abortion medication via telehealth has the ability to make abortion care more equitable and accessible to rural and low-income women. Montana's newly imposed in-person requirement poses a substantial obstacle to women seeking abortion care, particularly during a deadly pandemic.
While Gianforte claims that these bills promote life, they, in fact, put women's lives at risk. A study published in the Annals of Internal Medicine found that a woman's health declined over five years after being denied an abortion. The study's leader explained that there is no data suggesting that abortion restrictions protect women's health. Another study found that 99 percent of women feel relief, not regret, after having an abortion. Lastly, serious complications from abortions account for less than one-fourth of 1 percent. In fact, women are 14 times more likely to die during childbirth than in an abortion.
Simply put, when abortion care is denied, women's health is worsened. Making abortion care more difficult is patronizing at best and life-threatening at worst. The Freedom From Religion Foundation condemns these actions by Gov. Gianforte and the Montana Legislature. They are rooted in religion — not science — and are part of a campaign by religious anti-abortionists in government to take cases seeking to overturn Roe v. Wade before the increasingly hostile federal judiciary unfortunately reshaped by previous President Trump. The growing defiance of Roe v. Wade by states passing unconstitutional anti-abortion legislation points to the urgent need for court reform.