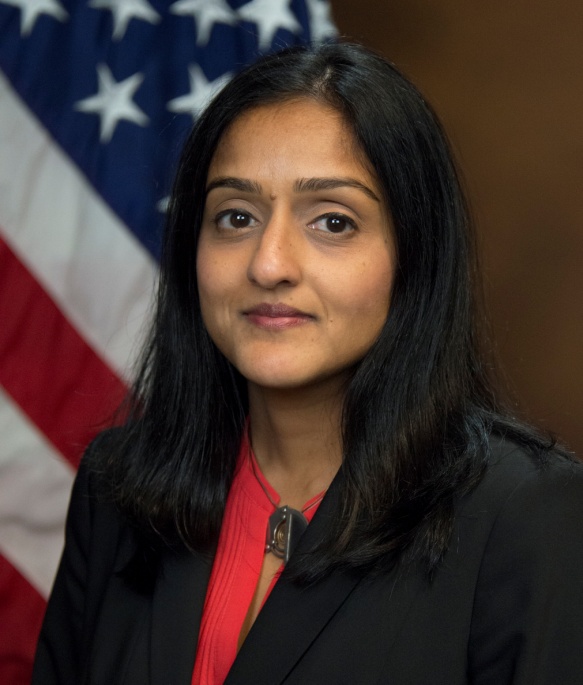 The Freedom From Religion Foundation celebrates the confirmation of Vanita Gupta as the associate attorney general of the United States.
Last week, the Senate confirmed Gupta in the number three position at the Department of Justice by a bipartisan 51-49 vote. Gupta is a civil rights attorney who has previously served as president/CEO of the Leadership Conference on Civil and Human Rights, of which FFRF is a member, and as the principal deputy assistant attorney general/head of the Civil Rights Division at the Department of Justice. Gupta will be both the first woman of color and civil rights attorney to serve as associate attorney general.
In 2020, FFRF joined the Leadership Conference for Civil and Human Rights while Gupta was president and continues to work closely with the Leadership Conference on a range of issues, including religious freedom, judicial nominations and health care.
"The confirmation of Vanita Gupta is a positive sign for Americans who are fighting for equality and to uphold the First Amendment," says FFRF Co-President Annie Laurie Gaylor.