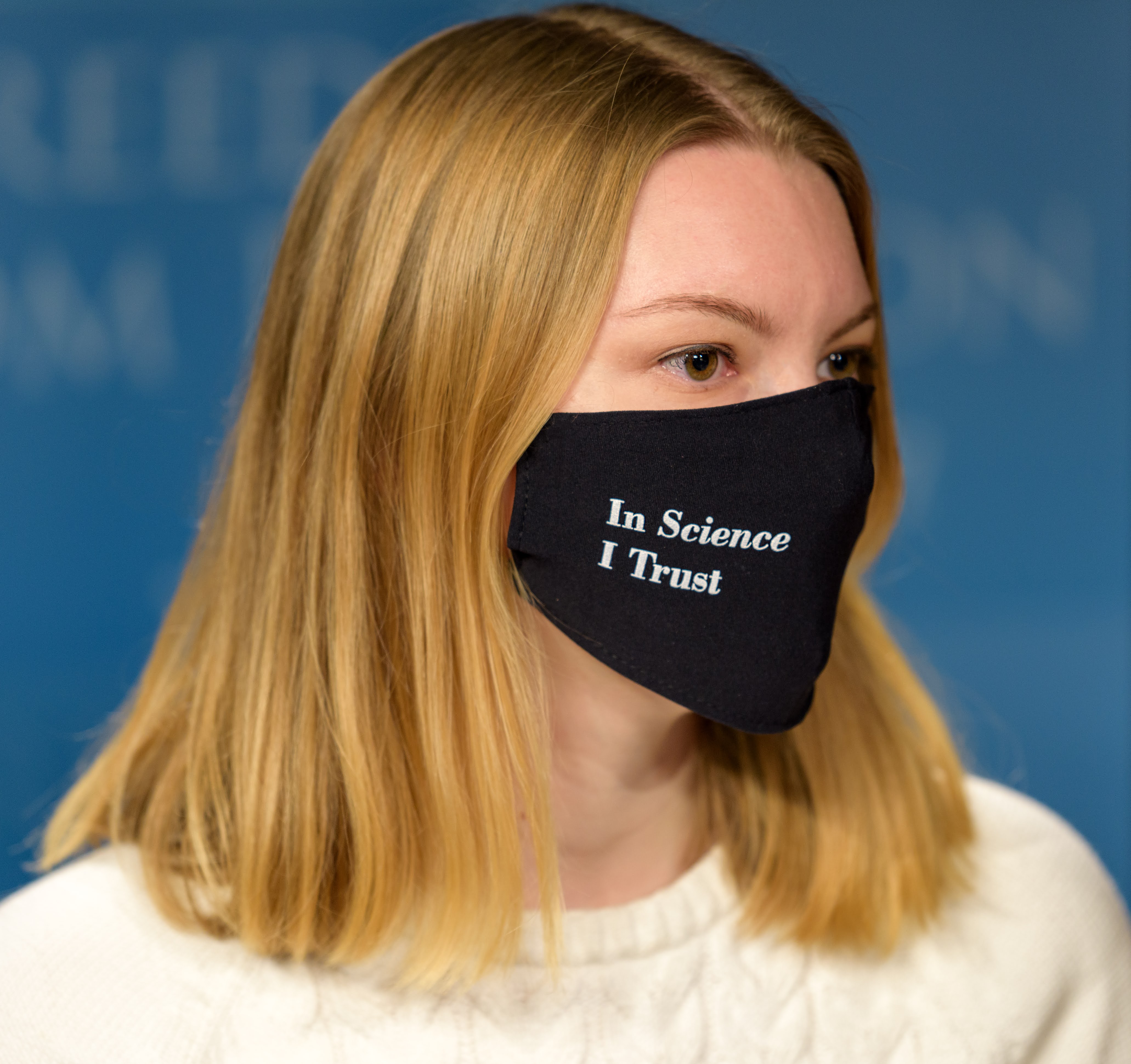 The national Freedom From Religion Foundation has sent an urgent letter to all members of the Wisconsin Assembly urging them to "listen to the science" and protect the current statewide mask mandate.
On Tuesday, Jan. 26, the Wisconsin Senate, by a vote of 18-13, passed a resolution to repeal Gov. Tony Evers' statewide mask mandate, after he wisely extended it through March 20.
The Assembly deferred its vote on the anti-masking resolution Thursday, and it is unclear when it will come up for a vote.
FFRF, based in Madison, Wis., has joined a chorus of medical, business and other organizations urging the Legislature to leave intact the statewide mandate. If the Legislature repeals it, Wisconsin would be one of only nine states without a statewide masking mandate, at a time when President Joe Biden has issued a "100 Day Mask Up Challenge" seeking to flatten the pandemic's curve. "Listen to the science" is a phrase coined by Dr. Anthony Fauci.
FFRF had warned that citizens' health and the state's economy would be jeopardized, prior to Republican Speaker Robin Vos deferring the assembly vote after learning that the state could lose nearly $50 million a month in federal aid for food stamps if the resolution is passed.
The state/church watchdog, representing over 33,000 nonreligious members, including more than 1,500 throughout Wisconsin, wrote legislators: "Public policy must be based on science, reason, data, compassion and expertise, especially during a deadly pandemic."
The Legislature's failure to pass any Covid-19 related legislation in the past year has left Evers with no choice but to act, FFRF Co-Presidents Dan Barker and Annie Laurie Gaylor wrote legislators. More than 5,700 Wisconsinites have died from Covid-19 and over 500,000 have tested positive.
"Importantly, the majority of Wisconsinites support requiring masks in public and over 90 percent of Wisconsin citizens have been complying with state-issued mask mandates," they add, which has resulted in a welcome lessening of the spread in the state, a national hotspot much of last fall.
"We simply cannot accept any additional preventable deaths," FFRF writes.