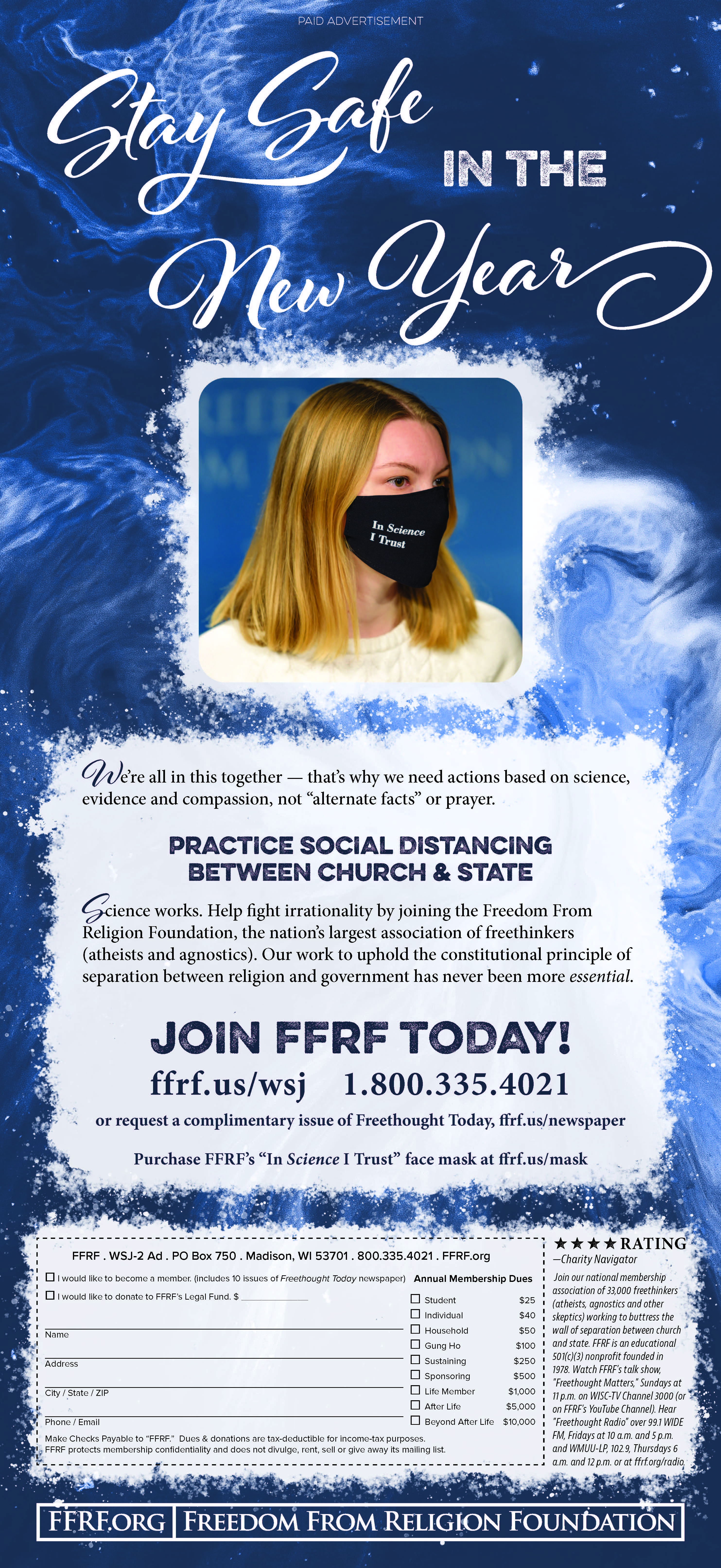 The Freedom From Religion Foundation is starting the New Year out with a serene message urging Americans to "Stay safe in the New Year" by basing actions on science.
The attractive full-page ad is running in the Wisconsin State Journal, the daily in Madison, Wis., home of the national office of the Freedom From Religion Foundation.
The ad invites individuals to join FFRF, the nation's largest association of freethinkers, which also works as a state/church watchdog. It features a photo of one of its staffers modeling FFRF's face mask that says "In Science I Trust," and advises:
"We're all in this together — that's why we need actions based on science, evidence and compassion, not 'alternate facts' or prayer. Science works."
FFRF notes: "Our work to uphold the constitutional principle of separation between religion and government has never been more essential."
The ad lets readers know how to order FFRF's popular black and white face mask — which has been flying off the shelves and is already on its fourth reorder.
"We know that the only way our individual liberties can stay secure is by practicing social distancing between church and state," says FFRF Co-President Dan Barker.