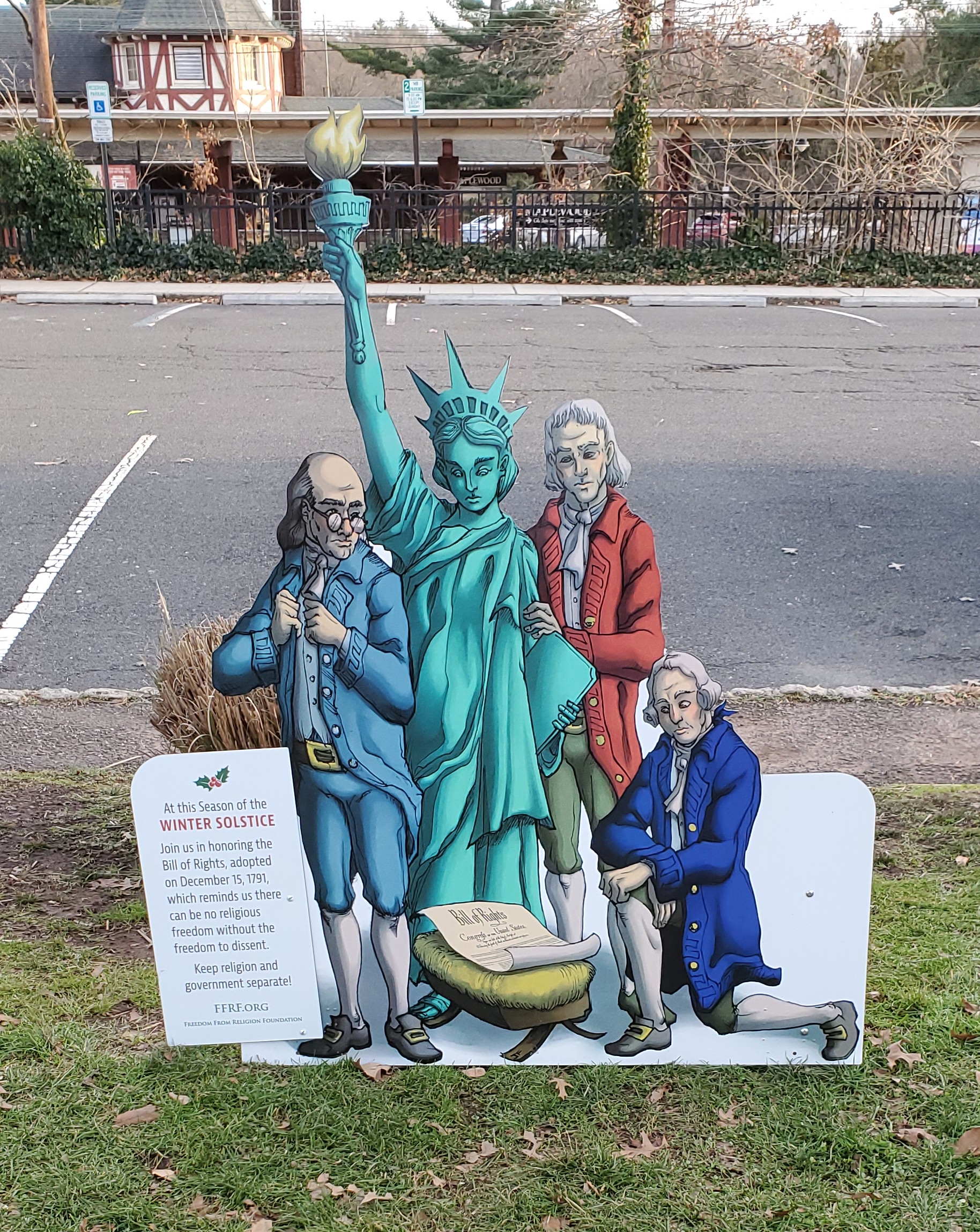 The Freedom From Religion Foundation's Solstice display has again been erected in a New Jersey town.
Its Bill of Rights "Nativity" exhibit, which depicts Founders Benjamin Franklin, Thomas Jefferson and George Washington, along with the Statue of Liberty, gazing adoringly at a "baby" Bill of Rights in a manger, went up over the weekend in Maplewood's Ricalton Square and will be there through the new year.
The exhibit was placed there for the first time in 2018 to balance multiple religious expressions in this square, such as the town Christmas tree, a local church's manger and a local synagogue's menorah.
FFRF extends a warm thanks to local member Steve Merhson for organizing and installing the display.
"Religious displays can't be allowed to monopolize the public space," FFRF Co-President Annie Laurie Gaylor says. "As we always say, if a governmental body creates a public forum for religion, there must be room at the inn for dissenting viewpoints."
The Freedom From Religion Foundation is a nationwide nonprofit organization dedicated to the constitutional separation of state and church, with over 33,000 members across the country, including 600 in New Jersey.