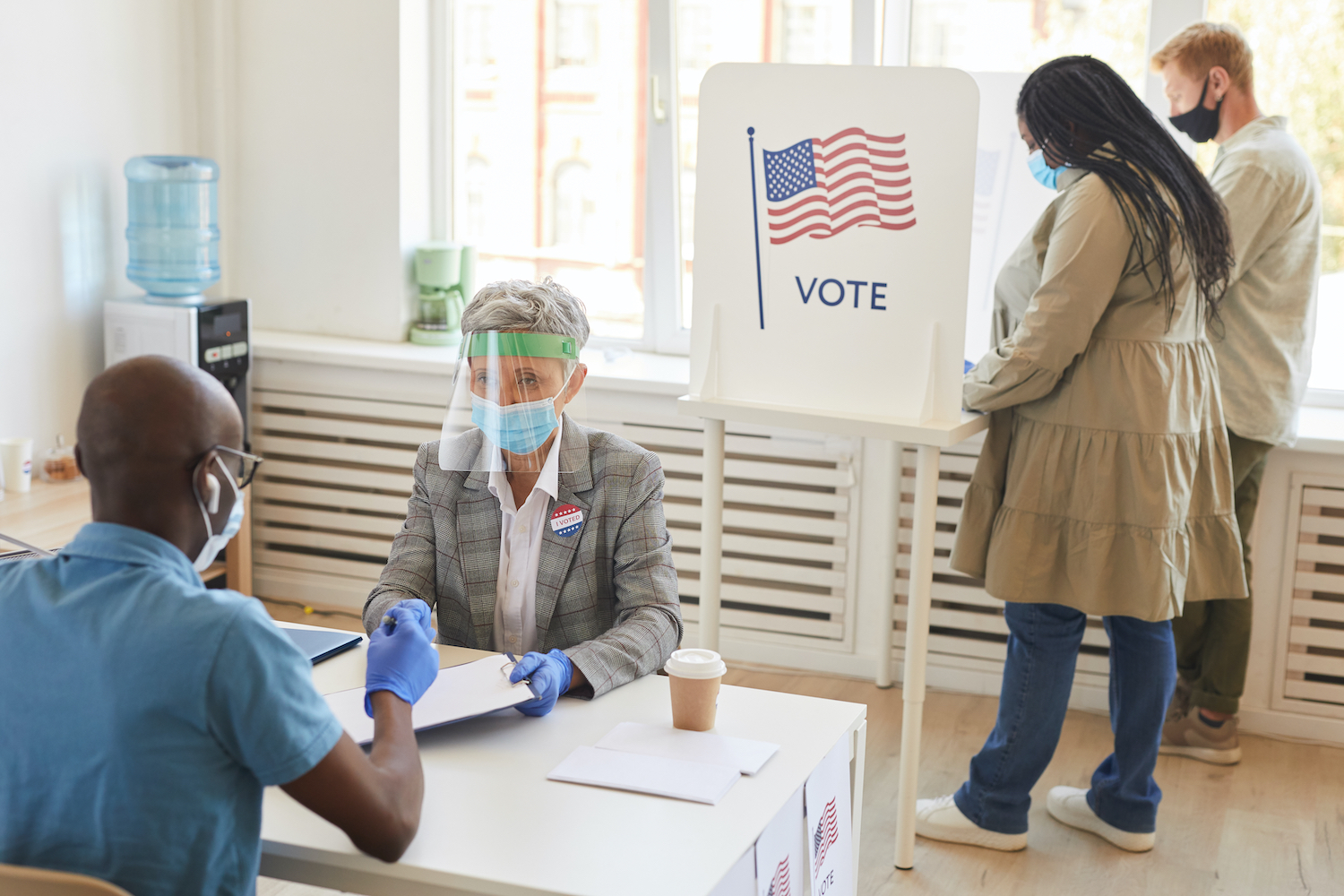 The Freedom From Religion Foundation, a state/church watchdog and the nation's largest association of freethinkers (atheists and agnostics), is offering to pay its employees to serve as poll workers on Election Day.
"Normally, the ranks of poll workers are largely filled by retired citizens, but since older Americans are among the most vulnerable in this pandemic, and younger folks are being called on to step in, we want to do our bit," says FFRF Co-President Annie Laurie Gaylor.
FFRF staffers who take the nonprofit up on its offer will receive regular pay, plus the usual stipend from the local government for their work (which includes a coronavirus bonus in some locations).
Wisconsin, where FFRF has its home base in Madison, needs the help. The conservative Wisconsin Supreme Court forced voters to risk their lives and vote in-person during the pandemic for an April election, even if those voters had made a timely request for an absentee ballot. During that election, the state was short 7,000 poll workers, and polls across the state were closed because there were not enough people to work them. Milwaukee normally has more than 180 polling stations — and only five were open for that election. In Green Bay, only two of the usual 31 polling stations were open. According to other reports on that election, "111 jurisdictions don't have enough poll workers to staff a single polling location."
"Our staff are caring, civic- and service-minded individuals — and if any who are not at high risk are interested in being poll workers, this is the least we can do," adds Gaylor. FFRF has about 30 employees.
"Atheists are everywhere," says FFRF Co-President Dan Barker, a former evangelical preacher and author of several books on leaving faith. "We're doctors, lawyers, cabbies, servers, teachers, nurses, firefighters, librarians, business leaders and government officials. And we're poll workers, too."
Photo via Shutterstock By SeventyFour