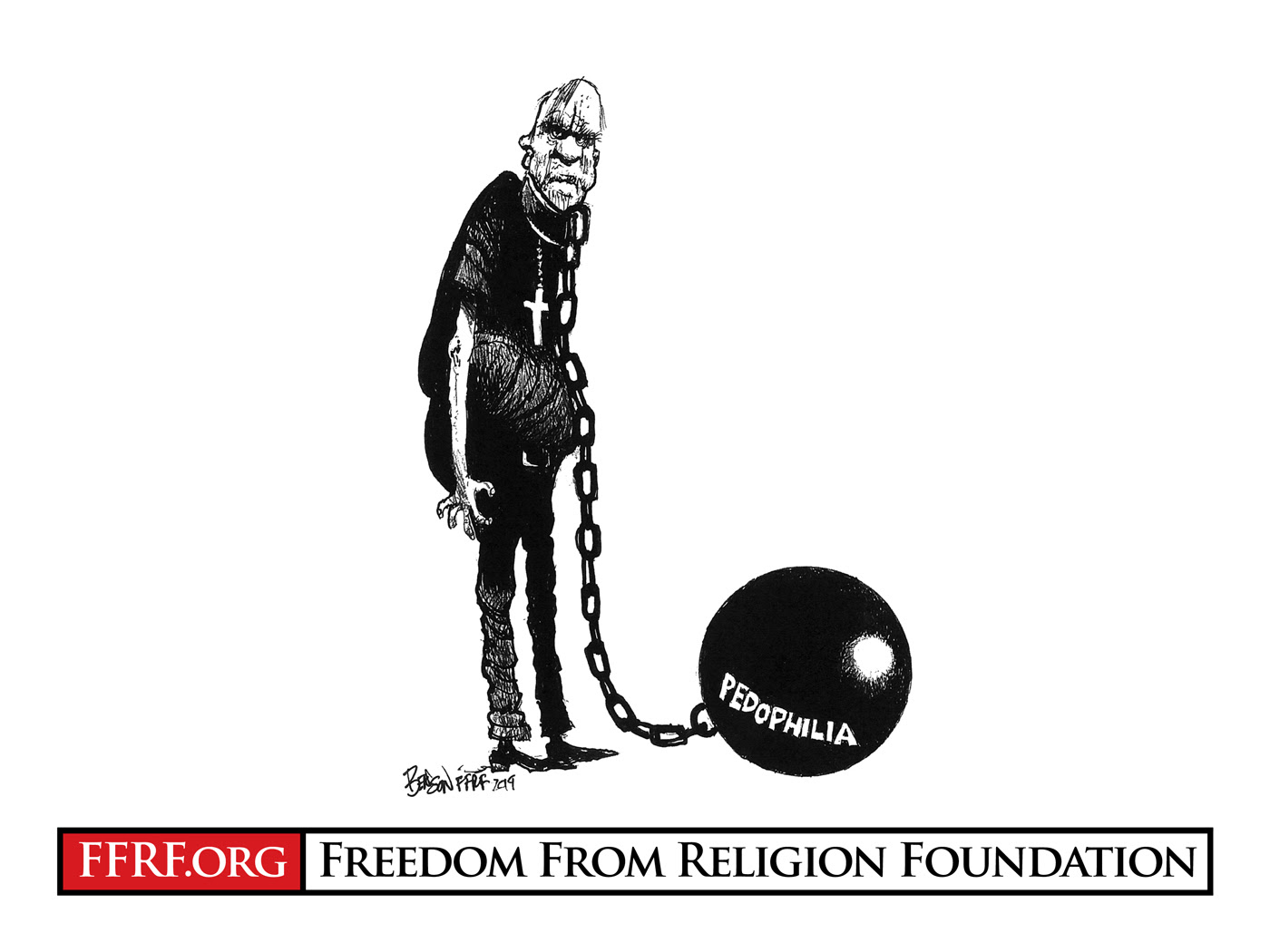 The Freedom From Religion Foundation applauds New York lawmakers and Gov. Andrew Cuomo for passing a law that gives the survivors of child sexual abuse more time to bring civil cases against their abusers.
New York had already expanded the statute of limitations for these actions until Jan. 14 of next year through a prior statute (the Child Victims Act) and an executive order. The law recently signed by Cuomo extends this period to Aug. 14, 2021, due to the COVID-19 crisis.
This window was initially opened for survivors in the wake of a string of reports of rampant abuse by churches around the country, including an astonishing 2018 1,400-page grand jury report on six of the eight Catholic dioceses in Pennsylvania being involved in such crimes. And this problem is not limited to the Catholic Church, as demonstrated by FFRF's tireless recording of clergy criminal acts in a regular column titled "Black Collar Crime" in Freethought Today, the state/church watchdog's newspaper.
FFRF has previously encouraged the Justice Department to launch a nationwide investigation into the systemic pattern of churches harboring and protecting child sex abusers and has worked toward advancing similar legislation in other states. As new reports continue to reveal abuse, survivors often come to terms with the damage done to them and consider pursuing legal action years after reaching adulthood, but often discover that their actions are barred by a statute of limitations.
The Catholic Church has actively lobbied to keep these barriers to justice in place, compounding its disgusting history of protecting abusers and church assets at the expense of children under its care. In New York alone, the Church has spent close to $2 million to fight these much-needed reforms, funds that ought to have been set aside to compensate the church's victims. Bill Donohue of the Catholic League, possibly the most vocal defender of the Church in the United States, once claimed that a N.Y. bill that aimed to help abuse victims was meant to "rape the Catholic Church."
FFRF thanks New York for this important action and urges lawmakers in other states to pass similar legislation.
The Freedom From Religion Foundation is a national nonprofit organization with more than 32,000 members across the country, including over 1,700 members in New York. FFRF's purposes are to protect the constitutional principle of separation between church and state, and to educate the public on matters relating to nontheism.