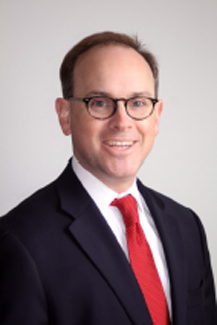 The Freedom From Religion Foundation strongly opposes the nomination of another unqualified political ideologue, Cory Wilson, to a lifetime seat on the 5th U.S. Circuit Court of Appeals.
Wilson is a Mississippi state court judge, a position he has held for barely a year. Before that, Wilson served in the Mississippi House of Representatives from 2016–2019, where his ideology and push to weaponize religious freedom brought him to the Trump administration's attention. The 5th Circuit is one step below the Supreme Court, and Wilson lacks the experience and temperament for such an important position.
Wilson is a Christian Nationalist with a proven track record of weaponizing religious liberty. As a state legislator, Wilson voted for the controversial bill HB 1523, which has been called the "nation's most sweeping anti-LGBTQ law" and gives broad religious-based exemptions to discriminate.
In 2013, Wilson penned a maudlin op-ed lamenting the "War on Christmas." He thinks the divided country can be cured with his favorite Christian holiday: "More Christmas, not less, would be a good part of the antidote." His paean then retells the biblical tale of Christmas as Wilson sees it, "the greatest news story of all time" and "the hinge of history." (Talk about fake news.)
Wilson is a Christian first, everything else comes second. It says so right there on his Twitter account: "Saved by Grace." On this personal account, Wilson gives religious advice about unconstitutional federal declarations: "Today is the #NationalDayofPrayer. Here are some local events, but even if you pray at your desk, He will hear." He also bragged about Mississippi being "near the top on a good list: The most religious states in America."
Wilson is an ideologue across the board. He supports "the complete and immediate reversal of the Roe v. Wade," voted to ban abortions after heartbeat (six weeks) and also after 15 weeks, voted to defund Planned Parenthood, and supports forcing "mothers" considering an abortion to confront misinformation about fetal pain.
Of course, Wilson also opposes equality for LGBTQ citizens and has even attacked the media for not promoting his views, claiming they don't pay enough attention "to the conviction held by many that homosexual marriage is wrong, or at least a marked departure from a few thousand years of social order."
It is unconscionable that Senate Majority Leader Mitch McConnell is calling Congress back into session during this public health crisis not to provide relief for those impacted by COVID-19, but to confirm another hyperpartisan judge to carry out this administration's agenda.