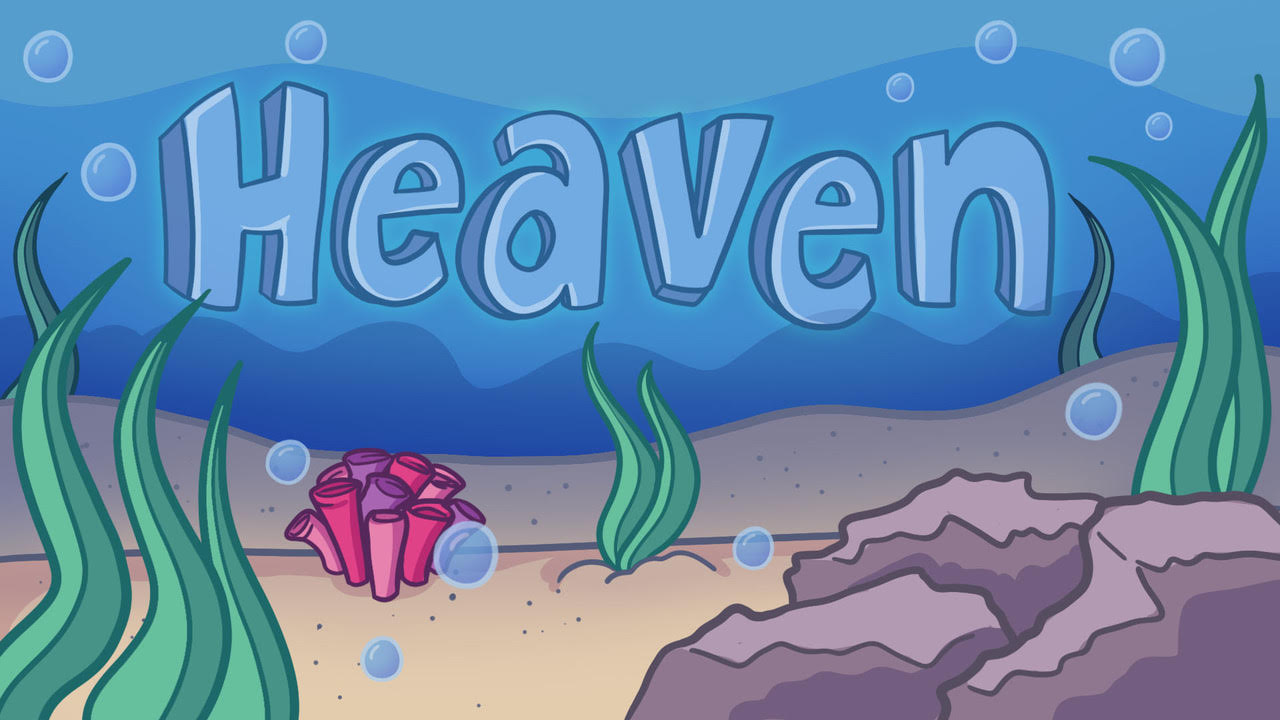 The Freedom From Religion Foundation is delighted to release its first animated music video, which takes a gentle jibe at unreasonable beliefs in an afterlife.
What better time than the here and now to enjoy the 2-D music video, featuring a clever poem, "Heaven," by Rupert Brooke, which pokes fun at that fishy story of the afterlife. The video exposes the irrationality of heavenly hopes by framing wishful thinking about an afterlife from the point of view of a fish. The poem is a favorite of God Delusion author Richard Dawkins, and his father was particularly fond of it, too. View it now on FFRF's YouTube channel.
Enterprising FFRF Co-President Dan Barker set the 1913 poem to music with calypso overtones several years ago. Recent art school grad Kati Treu brings the song and verses to life with her winning cartoon depiction of the religious longings of a fish.
The protagonist fish in Treu's depiction is cast down by the idea of there being nothing "beyond" and insists that "somehow, good shall come of water and of mud" and there must be "a purpose in liquidity." The fish imagines an afterlife filled with fat caterpillars, paradisal grubs, "unfading moths, immortal flies, And the worm that never dies." (Watch the final few seconds, which reveal the fish's fondest dream about heaven.)
Brooke died tragically young during World War I. Barker, an accomplished piano player and songwriter, has recorded three musical CDs for FFRF. This song is not yet available on a CD.
Annie Laurie Gaylor, FFRF co-president, briefly introduces the video and clarifies the freethought view on heaven. She comments: "Those who have taken the religious bait are all wet. Thinking people understand why hell is a disturbing idea. But the concept of heaven is also destructive, promising pie in the sky when you die, and discouraging humanity from making this world, our only life, heaven on earth."
Barker adds: "I hope freethinkers — who often feel like we're swimming upstream — will enjoy this humorous take on the afterlife."
The video displays the words to the poem.