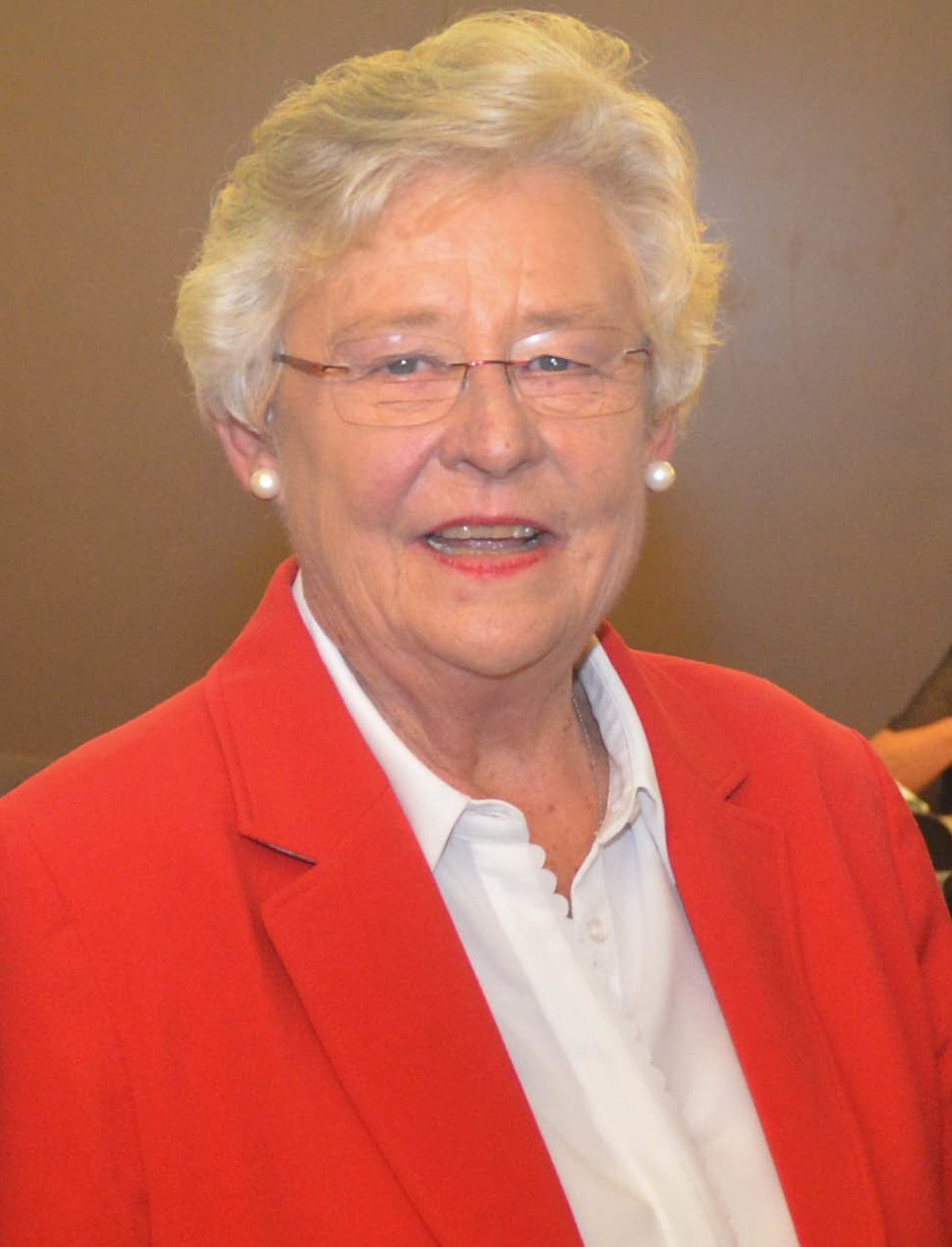 The Freedom From Religion Foundation has written to the Alabama governor to ask her to stop misusing her office to promote religion.
Several Alabama residents contacted the national state/church watchdog to report that during Gov. Kay Ivey's April 3 statewide stay-at-home announcement, she suddenly started preaching:
The good Lord reminds us in Isaiah 43:1-3, and I quote, "Do not fear for I am with you. Do not be dismayed for I am your God. I will strengthen you and help you. I will uphold you with my righteous hand."
She next invited the Rev. Cromwell Handy from the Dexter Avenue King Memorial Baptist Church to speak at this official state-sponsored event. Handy delivered a nine-minute-long sermon, during which he recited many different bible verses and referred to the pandemic as an opportunity given by God "to pause and reflect on His glory." To end the press conference, Ivey asked Handy "to lead a prayer to God Almighty asking for his blessings." Handy then led all of the government officials present in a lengthy formal prayer "in Jesus' name."
These actions amount to an endorsement of religion, specifically Christianity, in contravention of the Establishment Clause of the First Amendment, FFRF emphasizes.
"The Supreme Court has said time and again that the 'First Amendment mandates government neutrality between religion and religion, and between religion and nonreligion,'" FFRF Co-Presidents Annie Laurie Gaylor and Dan Barker write to Ivey. "Preaching and praying as part of an official state-sponsored press conference sends the message that you, as governor, and the state of Alabama prefer and endorse religion, specifically the Christian faith. This violates the Establishment Clause of the First Amendment."
FFRF reminds the governor that she represents a diverse population that consists not only of religious individuals, but of atheists and agnostics who do not believe in a deity, much less the power of prayer. The decision to preach and to invite a reverend to pray as part of a state press conference sends an unfortunate official message of endorsement of religion over nonreligion by the highest executive office in the state. A message to encourage safety and show governmental concern in a time of hardship could have been effectively conveyed without prayer and the unnecessary entanglement of government and religion.
Nonreligious Americans make up the fastest growing segment of the U.S. population by religious identification, FFRF points out. More than one-third of Americans are non-Christians, including the more than one in four Americans who currently identify as religiously unaffiliated. When prayer and preaching is a part of an official state-sponsored event, it sends a message to this sizable minority "that they are outsiders, not full members of the political community, and an accompanying message to adherents that they are insiders, favored members of the political community," to quote the U.S. Supreme Court.
FFRF asks Ivey to remain cognizant that, as governor of Alabama, she has taken an oath to uphold and defend the U.S. Constitution — an entirely godless and secular document — and is charged with great responsibility over citizens, including those citizens who may not share her personal religious viewpoints. Leaving religion as a private matter for private citizens is the wisest public policy, FFRF concludes.
"Science and reason are going to defeat the coronavirus, not prayer," adds Gaylor. "What an admission of failure when pious politicians such as Gov. Ivey invoke prayer as an answer. It's the ultimate cop-out."
The Freedom From Religion Foundation is the nation's largest association of freethinkers, with 31,000 members all over the country, including members in Alabama. Its purposes are to protect the constitutional principle of separation between state and church and to educate the public on matters relating to nontheism.