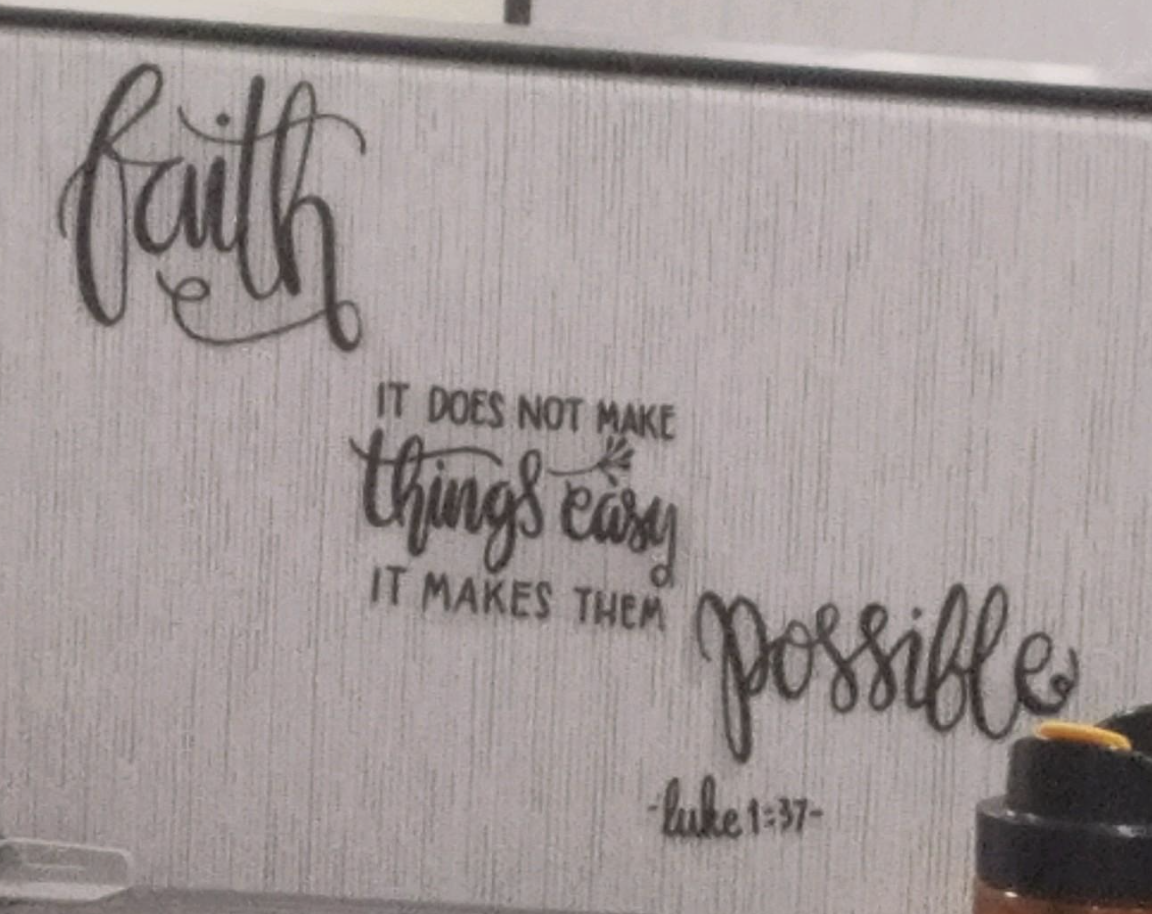 A tax office in Florida has removed an obviously Christian sign after the Freedom From Religion Foundation strenuously objected.
A concerned area resident reported to FFRF that inside the Orange County tax collector's office, located at the West Oaks Mall in Ocoee, there was a religious sign on public display. It read: "Faith — it does not make things easy it makes them possible — Luke 1:37."
FFRF asked that the county remove the sign from its property, since it constituted an unconstitutional endorsement of religion over nonreligion.
"The Supreme Court has said time and again that the 'First Amendment mandates government neutrality between religion and religion, and between religion and nonreligion,'" FFRF Staff Attorney Chris Line wrote to Orange County Tax Collector Scott Randolph.
Federal courts, on Establishment Clause grounds, have upheld restrictions on the display of religious materials by government employees on government property, FFRF pointed out. In Berry v. Department of Social Services, the 9th U.S. Circuit of Appeals upheld restrictions on displays of religious materials in workspaces, even private cubicles or offices, because public access to the area could cause someone to "reasonably interpret the presence of visible religious items as a government endorsement of religion."
And the Orange County tax collector serves all citizens regardless of belief or nonbelief, FFRF emphasized. A blatantly religious message such as the one that was displayed alienated the one-fourth of the population that is nonreligious.
The Orange County tax collector appraised FFRF's concerns and correctly assessed them.
"My office has brought this to the attention of the West Oaks Mall's agency manager," Randolph recently responded. "The sign has been removed."
FFRF is gratified at the tax authorities' appropriate response.
"There are no exemptions when it comes to the Constitution," says FFRF Co-President Annie Laurie Gaylor.
The Freedom From Religion Foundation is a national nonprofit organization with more than 30,000 members across the country, including almost 1,600 members and a local chapter in Florida, Central Florida Freethought Community. Its purposes are to protect the constitutional principle of separation between state and church, and to educate the public on matters relating to nontheism.