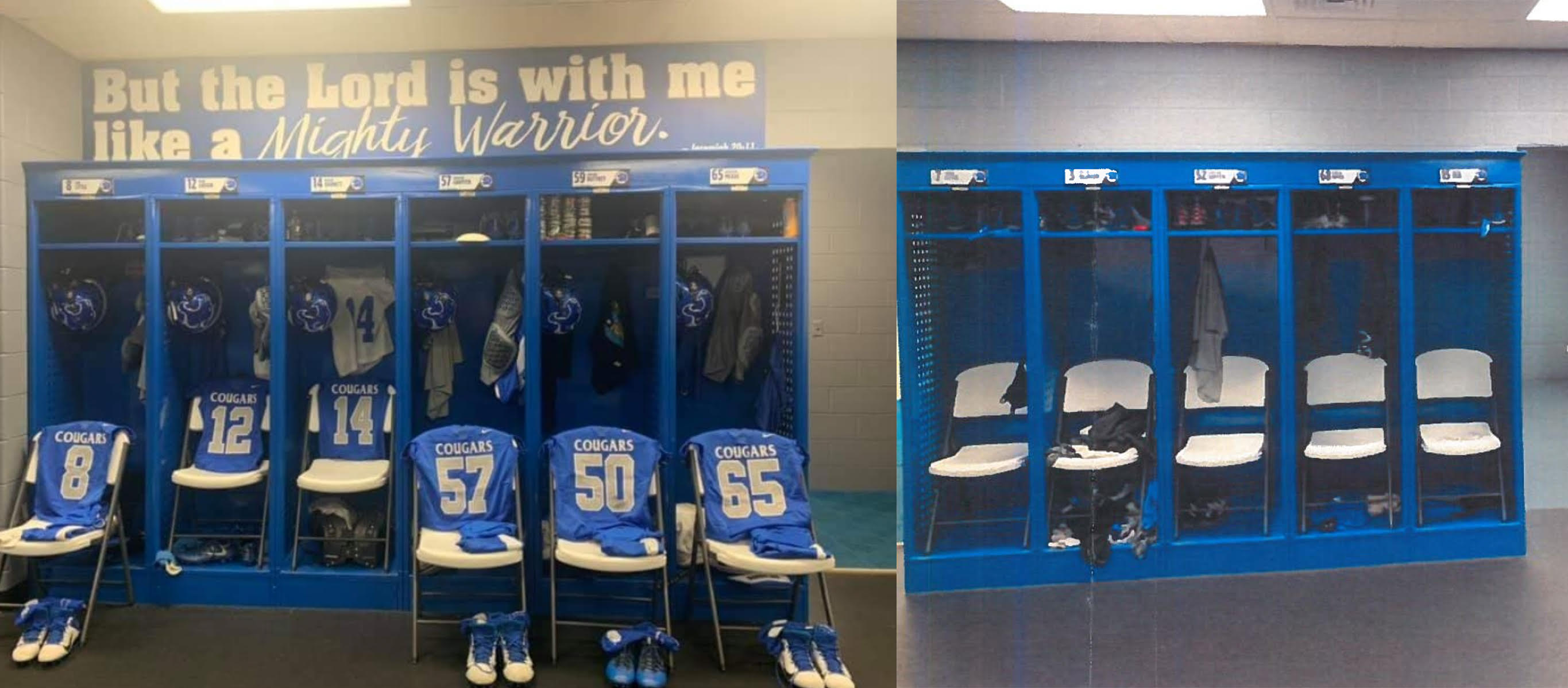 Numerous religious displays have been removed from Letcher County Public Schools property after the school district received letters of complaint from the Freedom From Religion Foundation.
A concerned Whitesburg, Ky., resident reported to FFRF that Letcher Central High School had a bible verse on display in its locker room. The display said: "But the Lord is with me like a Mighty Warrior. Jeremiah 20:11." FFRF wrote a letter of complaint to the district, pointing out that this display violated the constitutional principle of state/church separation.
FFRF had first contacted the district after an area resident reported multiple instances of the district promoting and endorsing religious messages. The complainant reported that Fleming Neon Middle School had a display in its hallway that said, "Jesus is my savior. You can't scare me!" and that Martha Jane Potter Elementary School posted a prayer on its official Facebook page.
In both letters of complaint, FFRF asked the district to remove all religious messaging and iconography from public school property in recognition of its constitutional obligation to remain neutral towards religion.
Letcher County School District has removed each of these religious displays.
"The bulletin board has been replaced, the Facebook post has been removed, and the locker room has been repainted," Superintendent Denise Yonts informed FFRF in a response letter.
FFRF commends the district for taking action to address these complaints and taking a critical step to ensure all students' views are honored. Given that almost two-fifths of younger Americans — those born after 1987 — are nonreligious, the presence of this sort of religious iconography in schools is particularly exclusionary.
"We applaud the district for taking action to remedy this violation," comments FFRF Co-President Annie Laurie Gaylor. "Students in our public schools are free to practice any religion they choose — or none at all."
The Freedom From Religion Foundation is a national nonprofit organization with more than 30,000 members and several chapters across the country, including hundreds of members and a chapter in Kentucky. FFRF's purposes are to protect the constitutional principle of separation between church and state, and to educate the public on matters relating to nontheism.