The Freedom From Religion Foundation proudly announces the winners of its student art contest protesting a Kentucky law requiring the posting of "In God We Trust" in every public school.
Marilyn Buente, 16, and Kate Benton, 17, both high school juniors of Louisville, will split the $500 prize as collaborators on the winning entry in FFRF's Kentucky "In God We (Don't) Trust" Student Art Contest.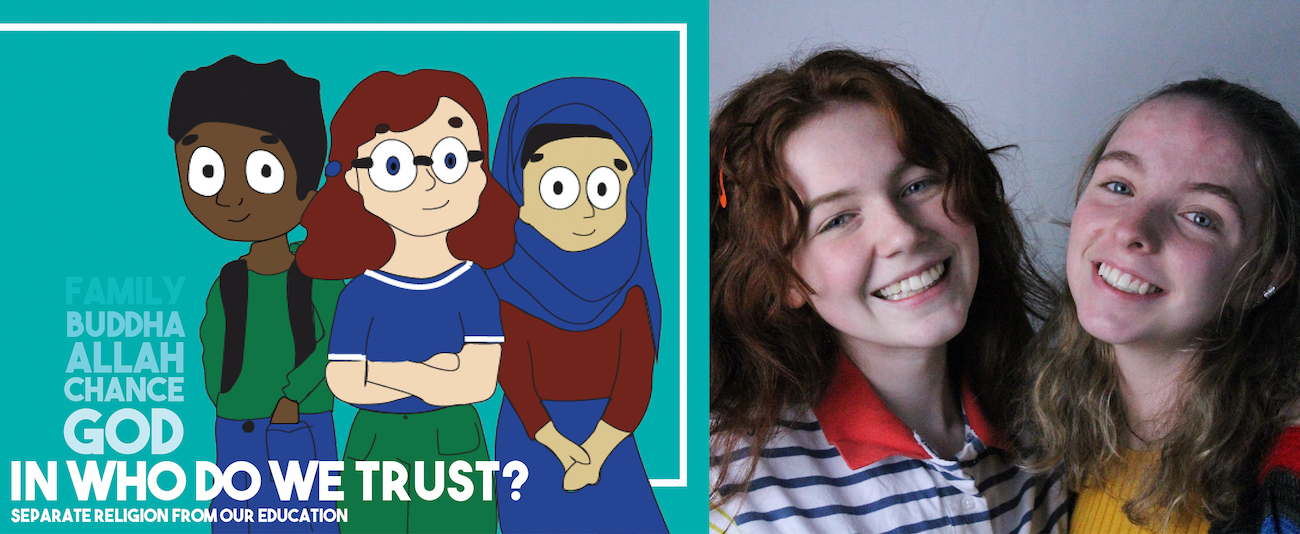 Eli Moossy of Georgetown, who is 12 and in seventh grade and already identifies as an atheist, earns a $200 honorable mention award. All three will also receive a "clean" (pre-"In God We Trust") bill, showing that the godly slogan is a Cold War anachronism dating to the 1950s. (The original secular motto is E Pluribus Unum [From many, come one].)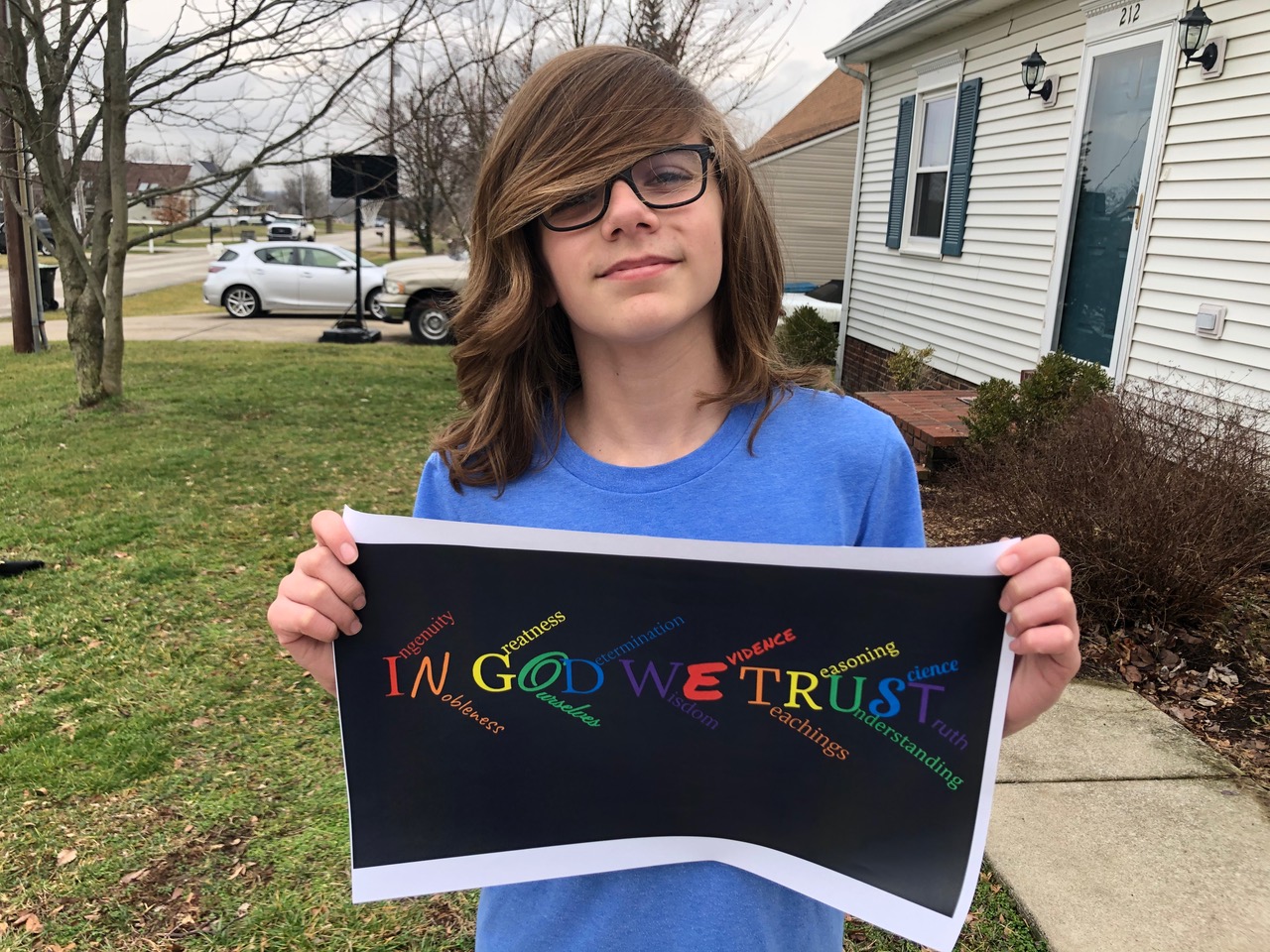 A Kentucky law enacted last year specifically states that "In God We Trust" displays may be in the form of "student artwork," opening the door for clever student artists to create art displays conforming to the law's text but not its intent. Any student enrolled in a Kentucky public school (K-12) who disagreed with the new law requiring posting of "In God We Trust" was invited to submit a poster design or other artwork. The artwork was supposed to contain the phrase "In God We Trust," but with the intent of protesting the motto, subverting the religious intent of the new law or otherwise showing why "In God We Trust" is divisive and not an appropriate motto to place in a public school.
"As a Christian, many people thought I would support the law," says Benton. "However, it was quite the opposite. As soon as I heard about it, I immediately wondered: What about everyone else?"
Schoolchildren should not have to walk past a sign in school that stigmatizes the growing number of Americans who are not religious (26 percent of adults and 38 percent of young people) and which offensively ties patriotism with piety, FFRF contends. The art contest was FFRF's way to demonstrate the harm of the law.
"'The Bluegrass State's young talents have through their creativity exposed the problem with the law," observes FFRF Co-President Annie Laurie Gaylor. "We congratulate them and wish them the best in all their endeavors — artistic and otherwise."
The Freedom From Religion Foundation is a national state/church organization with almost 31,000 nonreligious members and several chapters all over the country, including hundreds of members and a chapter in Kentucky.