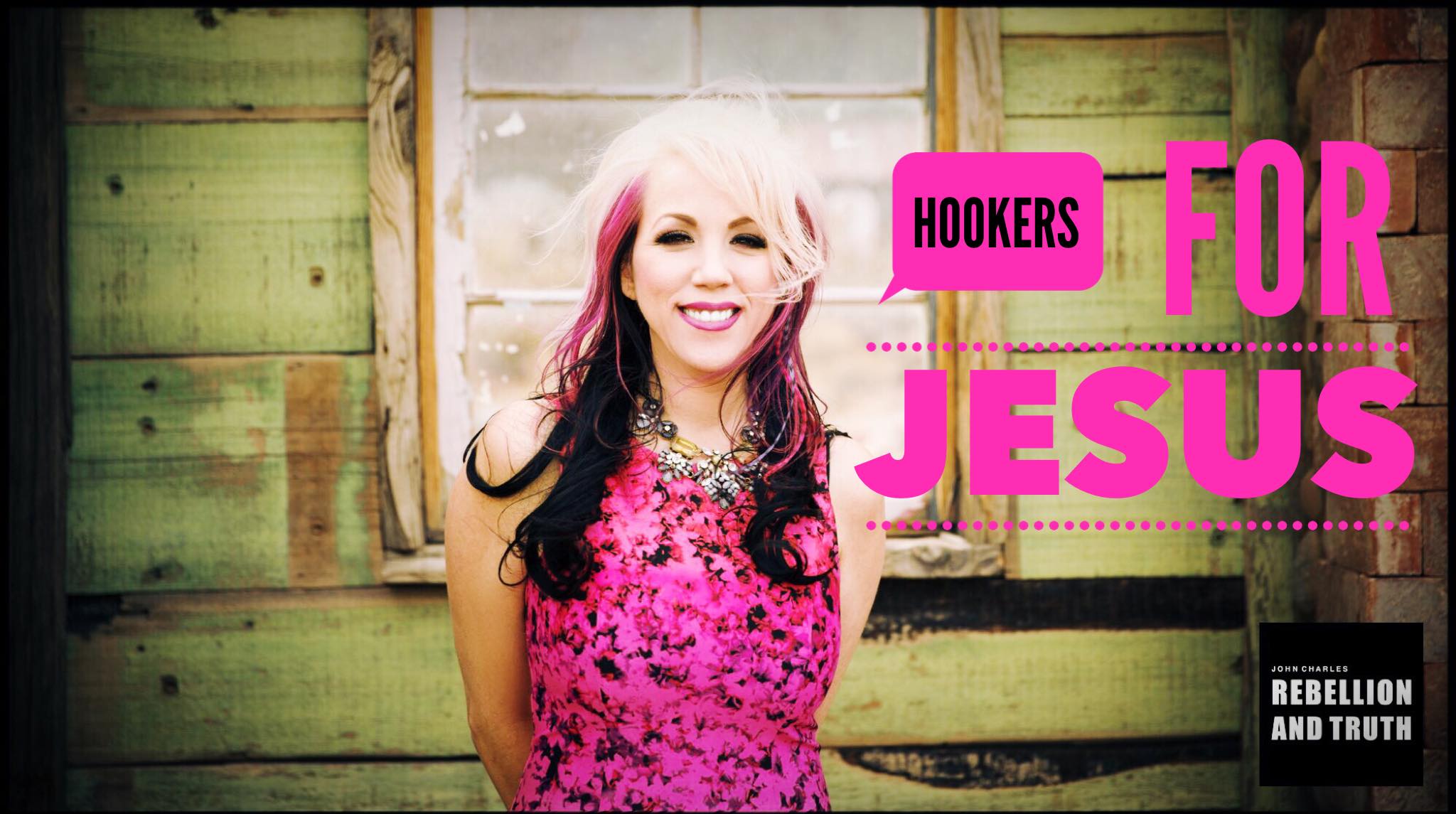 The Freedom From Religion Foundation is insisting that the U.S. Department of Justice rescind a half-a-million-dollar unconstitutional grant to a proselytizing group.
The Department of Justice is granting $530,190 over three years to Hookers for Jesus, an organization that requires attendance at church worship and bible studies to receive assistance. According to Reuters, Hookers for Jesus "maintained a policy of requiring guests to participate in religious activities, internal program manuals obtained . . . show." Hookers for Jesus has also forced the victims to attend worship services at the church of its founder. It has banned secular literature. The group's staff training manual claims that homosexuality is immoral and that drug abuse is "witchcraft."
"The federal government cannot fund programs that seek to convert people, even if the bait that program uses is otherwise legitimate aid," FFRF Director of Strategic Response Andrew Seidel writes to Principal Deputy Assistant Attorney General Katharine Sullivan. "The Establishment Clause of the First Amendment prohibits any 'sponsorship, financial support, and active involvement of the sovereign in religious activity,'" as the U.S. Supreme Court has ruled.
This rule alone is enough to require that the DOJ rescind the grant to Hookers for Jesus. But the Supreme Court has also specifically held the government may not fund projects, including buildings such as the Hookers for Jesus' Destiny House, that are used for religious worship.
The mission of Hookers for Jesus is clearly religious, as borne out by its website, FFRF documents. The first sentence on the "Mission" page is not about helping the most vulnerable members of society, but about converting them: Jesus called out to them: "Come follow me, and I will show you how to fish for people!" Matthew 4:19. Victimized women are the fish, help and aid are the bait, and the organization wants converts.
Even a cursory glance at the Hookers for Jesus website should raise an alarm, FFRF notes. The central program the group runs, Destiny House, is described on its website as "a faith filled free 6–12 month program." The only two testimonies on the website, which have been there for six years, read as Christian conversion stories.
Hookers for Jesus denies the import of these testimonials and that Christian worship is mandatory, but its internal documents and the state of Nevada's suspension of its grant show this to be untrue. As Reuters reports, Nevada refused to renew funding of the group "after the state obtained Hookers for Jesus program manuals saying it was 'mandatory' for guests of the group's shelter, Destiny House, to attend services and volunteer at a specific church." Another state grant reviewer "observed the program seemed too controlling and expressed concern it forced victims to attend bible study."
"It's unconscionable that the U.S. government is providing taxpayer money to an organization that uses public funds to preach and convert vulnerable women," says FFRF Co-President Annie Laurie Gaylor. "It's outrageous that overtly sectarian, proselytizing religious groups are being rewarded with official largesse."
The Freedom From Religion Foundation is a national nonprofit organization with more than 30,000 members across the country. FFRF protects the constitutional separation between state and church and educates about nontheism.