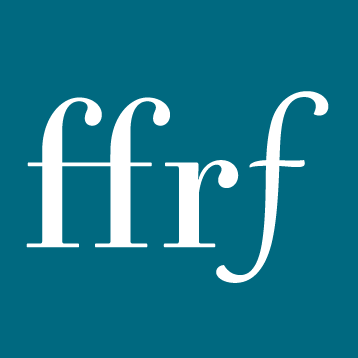 A Missouri school district has promised the Freedom From Religion Foundation that it will investigate a public high school football team chaplain.
Chris Collier, a youth specialist with the Missouri Division of Youth Services, has been acting as a football chaplain for the Jackson High School football team for a decade, according to a resident who complained to FFRF and going by press reports. "For 10 seasons now, Chris Collier has been offering an on-the-field invocation for the Jackson Indians football team," says an article in a local media outlet. The piece also explains how the previous head coach of the team, Van Hitt, started this chaplaincy program. "Hitt's idea, Collier recalled, was to create a designated spiritual leader to take some pressure off the head coach," states the article.
It is illegal for a public school to organize, sponsor or lead prayers at public high school athletic events, FFRF reminded the legal counsel of the Jackson R-2 School District.
"Public school football teams cannot appoint or employ a chaplain, seek out a spiritual leader for the team, or agree to have a volunteer team chaplain, because public schools may not advance or promote religion," wrote FFRF Staff Attorney Chris Line. "Thus, it is inappropriate for Mr. Collier to lead the Jackson High School football team in prayer before and after games, or at any other school-sponsored function."
The district cannot allow a religious speaker access to the students in its charge because "the preservation and transmission of religious beliefs and worship is a responsibility and a choice committed to the private sphere," FFRF contended, quoting the U.S. Supreme Court. This school endorsement of Christianity is particularly troubling for those parents and students who are nonreligious or not Christian. Currently, 30 percent of the country is non-Christian, with roughly one-fourth of the U.S. population having no religious affiliation whatsoever; among Millennials, the "unaffiliated" figure jumps to 38 percent.
"There should be absolutely no pressure on a student athlete to pray to play," asserts FFRF Co-President Annie Laurie Gaylor. "Such actions are coercive, inappropriate and illegal."
FFRF asked the school district to commence an immediate probe into the alleged complaint and take action to stop any and all school-sponsored prayers — and chaplaincies — occurring within its athletic programs. Its complaint got the district's attention.
The school district's attorney has responded: "The district will be performing an investigation into the allegations and concerns raised in your letter to determine whether district policy has been violated."
FFRF will be keeping track.
The Freedom From Religion Foundation is a national nonprofit organization with over 30,000 members across the country, including more than 400 in Missouri. FFRF's purposes are to protect the constitutional separation between state and church, and to educate the public on matters relating to nontheism.