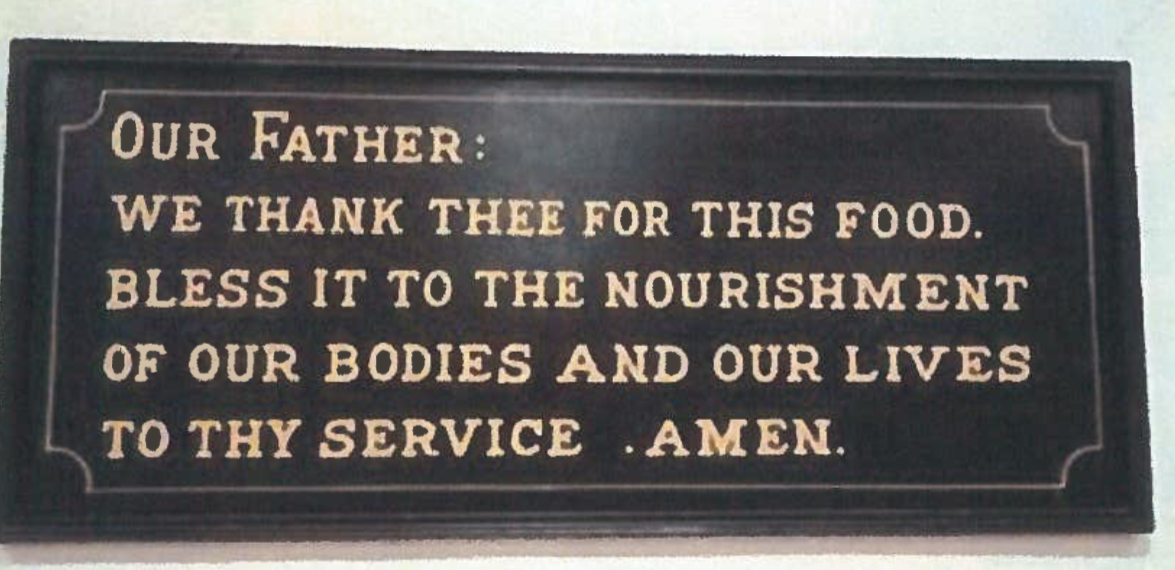 A high school in Max Meadows, Va., must remove a large prayer display from its lunchroom, the Freedom From Religion Foundation is urging.
A concerned community member has contacted FFRF to report that Fort Chiswell High School displays a religious prayer on a large placard in its cafeteria. It reads:
"OUR FATHER: WE THANK THEE FOR THIS FOOD. BLESS IT TO THE NOURISHMENT OF OUR BODIES AND OUR LIVES TO THY SERVICE. AMEN."
Courts have continually held that school districts may not display religious messages or iconography in public schools, since it constitutes a government endorsement of religion, FFRF reminds the district.
"This religious display is particularly inappropriate, given that over a quarter of Americans are not religious," FFRF Legal Fellow Brendan Johnson writes to Superintendent Scott Jeffries. "The display alienates those students, families, teachers and members of the public whose religious beliefs are inconsistent with the message being promoted by the school."
FFRF first contacted Wythe County Public Schools about the same plaque at Spiller Elementary School in 2017, and it was removed. The district, FFRF urges, must remove this plaque from all of its schools, along with any other remaining religious displays, and ensure that all of its staff members are aware of constitutional restrictions on religion in public schools.
"Public schools must be welcoming to all students, and must stay out of religious proselytizing," comments FFRF Co-President Annie Laurie Gaylor. "We hope Fort Chiswell High School will follow the lead of Spiller Elementary and promptly remove this sign."
The Freedom From Religion Foundation is a national nonprofit organization with more than 30,000 members across the country, including over 700 members in Virginia. FFRF's purposes are to protect the constitutional principle of separation between church and state, and to educate the public on matters relating to nontheism.