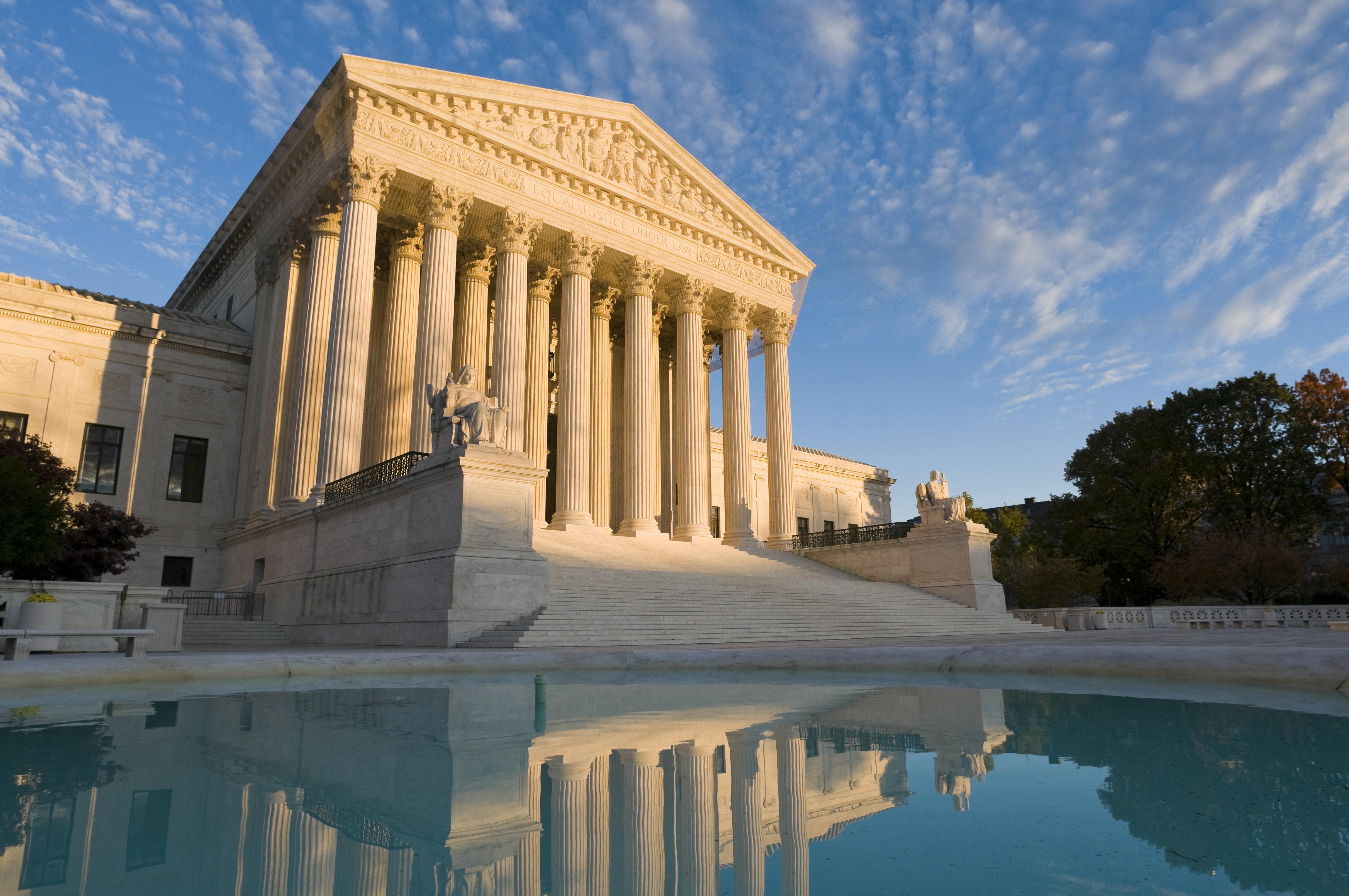 With the new U.S. Supreme Court term commencing Monday, the Freedom From Religion Foundation is watching several upcoming cases closely.
Funding for religious education
FFRF will be filing a friend of the court brief in the most prominent state/church case so far accepted by SCOTUS, Espinoza v. Montana Department of Revenue. The case, at its core, is an attempt to compel states to fund religious education. The plaintiffs argue that a state constitution that prohibits funding to religious schools violates the Free Exercise Clause of the U.S. Constitution. If the plaintiffs prevail, taxpayers will be forced to fund religious education in Montana, and the decision will directly affect the enforcement of state/church separation nationwide in the realm of funding religious schools.
FFRF points out that using state aid for religion, directly or indirectly, is inherently coercive of taxpayers.
"This case could have a horrendous impact on the rights of citizens under state constitutions around the country," FFRF Senior Counsel Patrick Elliott comments. "Depending on how broadly the justices decide the case, it could potentially undo one of the bedrock principles on which this nation was founded: that taxpayers may not be forced to subsidize churches and church schools."
Abortion regulations
SCOTUS announced today that it will hear June Medical Services v. Gee, making this the first abortion case the court will hear since Justice Brett Kavanaugh replaced Justice Anthony Kennedy, who had voted in several cases to protect Roe v. Wade.
The case centers around a 2014 Louisiana law requiring that doctors at abortion clinics have admitting privileges at a local hospital. This regulation and ones like it are an insidious attempt by anti-choice legislatures to impose such burdensome, medically unnecessary restrictions on clinics that they are forced to close.
The law was ruled unconstitutional by the 5th U.S. Circuit Court of Appeals, ruling that it imposed an "undue burden" on abortion access.
LGBTQ discrimination
SCOTUS will hear three landmark employment discrimination cases next Tuesday, addressing whether it is legal to fire workers because of their sexual orientation or gender identity. Altitude Express Inc. v. Zarda, Bostock v. Clayton County and R.G. & G.R. Harris Funeral Homes v. EEOC all center on whether the existing federal ban on sex discrimination similarly forbids employment discrimination against LGBTQ workers.
Very often, the religious beliefs of employers are used as justification for discrimination against LGBTQ employees. In Harris Funeral Homes, Aimee Stephens, a trans woman, was fired from her job because, her boss argued, it would violate "God's commands" if he allowed Stephens "to deny her sex while acting as a representative of the organization."
The cases will not only determine the future of discrimination protections for LGBTQ employees, but have the potential to undermine much of America's existing workplace anti-discrimination law and lay dangerous groundwork for the expansion of "religious liberty" being invoked as a legal justification for discrimination.
As always, a Red Mass is expected to be put on by the Roman Catholic Church this Sunday in Washington, D.C., in advance of the opening of the Supreme Court's fall term. Last year, in the throes of the Brett Kavanaugh nomination, three sitting justices attended (along with then-Attorney General Jeff Sessions).
"This annual event in D.C. always feels unseemly, particularly when six of the nine high court justices are Roman Catholic," says FFRF Co-President Annie Laurie Gaylor. "The Catholic Church is actively seeking to inscribe its doctrines and dogma in our secular law, to take away constitutional rights to privacy for contraception, abortion and end-of-life preparations."