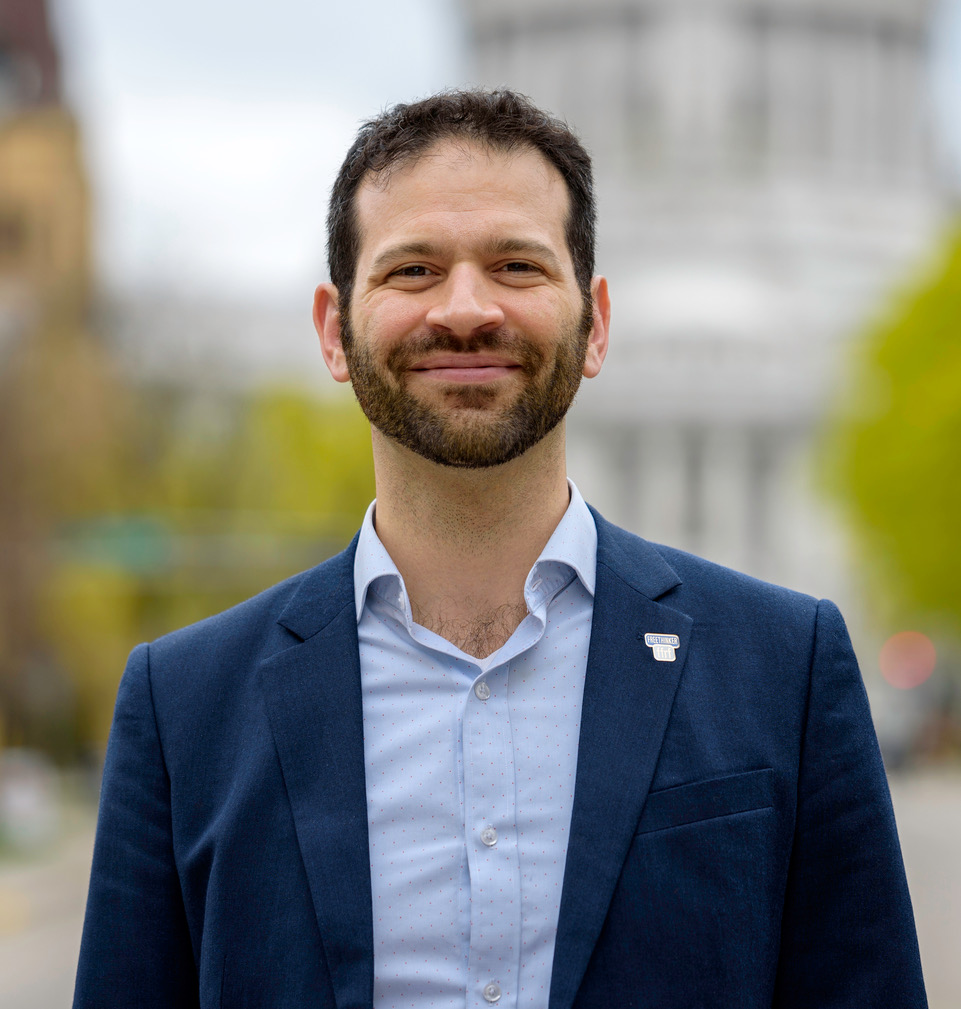 Mark Dann will join the staff of the Freedom From Religion Foundation (FFRF) on Monday, May 20, as its first full-time director of governmental affairs. Dann previously worked as the director of governmental affairs for the Secular Coalition for America (SCA). He has also served as the federal affairs director at Compassion & Choices, an end-of-life advocacy group, and as a democracy development consultant with the National Democratic Institute in Moldova and Iraq.
Dann's move will raise the national profile of the Freedom From Religion Foundation in Washington, D.C., where he will be based. Within his new role, Mark, who will continue to support SCA's work, will shape FFRF's government relations policy to uphold the separation of church and state and the rights of nontheistic Americans. FFRF is a member organization of SCA.
The secular movement continues to increase its prominence on Capitol Hill. Ten years ago, the secular movement had only one lobbyist dedicated to making its voice heard in Washington. Today, there are governmental affairs representatives from SCA, the American Humanist Association, Center for Inquiry and American Atheists.
"Public officials, politicians and candidates have failed to catch up with the changing demographics of the United States, where the 'nones' (nonreligious), at almost 24 percent, are the fastest-growing segment, outnumbering Roman Catholics," says FFRF Co-President Annie Laurie Gaylor. "We believe it is vital for our voice to be heard in order for reason and our secular Constitution to prevail in social policy and in our laws."
The Freedom From Religion Foundation (FFRF) is the nation's largest association of freethinkers (atheists and agnostics), with 31,000 members, and acts as a state/church watchdog protecting the constitutional principle of separation between religion and government. Established nationally in 1978, FFRF has a legal department that ends over 300 state/church entanglements a year, and conducts over a dozen ongoing lawsuits. FFRF publishes a newspaper, Freethought Today, 10 times a year, broadcasts and podcasts a weekly show, Freethought Radio, and airs its new TV talk show, "Freethought Matters," in 11 cities, including Washington, D.C.
The Secular Coalition for America (SCA) is the nation's premier advocacy organization representing atheists, humanists, agnostics, and other nontheists. Located in Washington, D.C., the Secular Coalition for America lobbies the U.S. Congress, White House, and federal agencies on issues of concern to our constituency. The Secular Coalition for America coordinates activities with and provides resources to local secular communities across the country. Its mission is to increase the visibility of and respect for nontheistic viewpoints in the United States and strengthen the secular character of our government as the best guarantee of freedom for all.