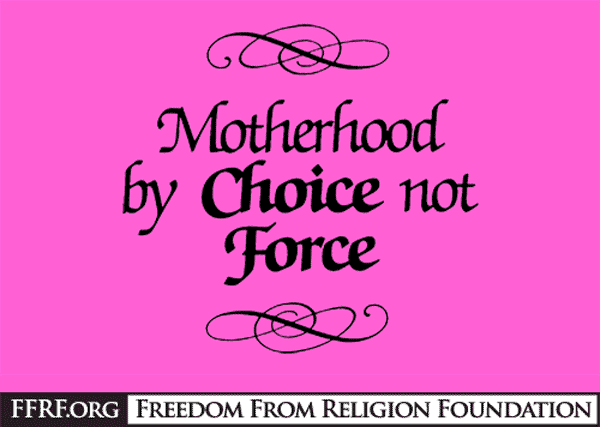 Kansas' highest court has today affirmed in a landmark ruling a woman's right to choose — a rebuke to religiously motivated anti-choice legislatures nationwide.
The 6-1 decision begins by citing the Kansas Constitution's Bill of Rights: "All men are possessed of equal and inalienable natural rights, among which are life, liberty and the pursuit of happiness."
The decision continues: "We are now asked: 'Is the declaration of rights more than an idealized aspiration? And, if so, do the substantive rights include a woman's right to make decisions about her body, including the decision whether or not to continue her pregnancy?' We answer these questions, 'Yes.'"
The ruling not only blocks the state from enacting a 2015 first-of-its kind ban on the most common second trimester abortion procedure, dilation and extraction, but also sets powerful precedent. The decision will help discourage the onslaught of anti-woman, anti-choice legislation gaining traction in states across the country, and will affirm constitutional rights, as well.
While the new makeup of the U.S. Supreme Court presents a serious threat to federal protections for abortion guaranteed by Roe v. Wade, the right to choose is now the law of the land in Kansas. FFRF applauds the decision — and the coalition of civil libertarians, abortion providers and pro-choice activists who are fighting to ensure that a woman's right to abortion is affirmed for every woman, regardless of where she lives.
The Freedom From Religion Foundation has long pointed out that nearly all organized opposition to abortion access comes from the Religious Right, which continues to impose its theocratic worldview on our secular institutions. As we have always said: Those who do not want an abortion should not have one. Our laws should not strip women of their rights based on a narrow set of personal religious beliefs.
Today's ruling in Kansas is good news in the never-ending fight to protect and expand reproductive rights and access.