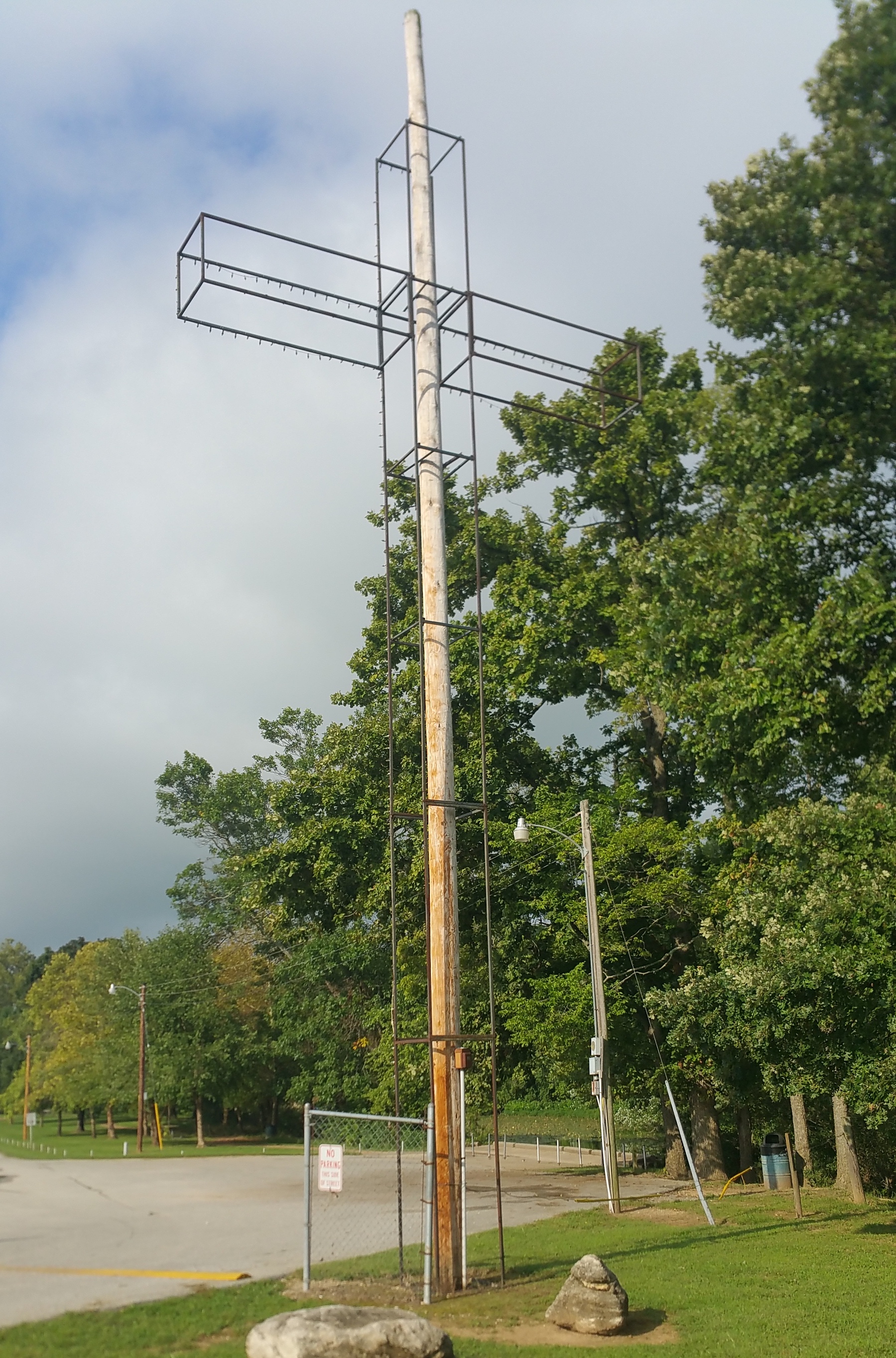 A Missouri town has followed through on relocating a cross that the Freedom From Religion Foundation had convinced it to transfer from public land.
"In response to a complaint from a national group called the Freedom From Religion Foundation, employees of the city of Ozark relocated a large metal cross-shaped structure from city property to a piece of land in Finley River Park owned by the Christian County Agricultural and Mechanical Society," the local paper reports.
The state/church watchdog had persuaded Ozark officialdom to do the constitutionally right thing the beginning of this year after many twists and turns.
"Ozark officials said Friday they will move a cross that is part of a holiday display in a city park," the Springfield News-Leader reported then. "The issue was raised when the city received a letter in late November from a separation-of-church-and-state group demanding the cross be removed."
That "separation-of-church-and-state group" was FFRF.
As FFRF mentioned in its initial letter on Nov. 30 last year, an illuminated cross is not a permissible city holiday decoration.
Soon after, it seemed that that Ozark had listened to FFRF's advice. Early on Dec. 11, the city issued a remarkable statement indicating that a cross displayed in its Finley River Park indeed violated the Constitution. But later the very same day, much to FFRF's dismay, the city reversed course under immense pressure from the community, stating that "the cross in the Finley River Park will remain in place until a further due diligence can be completed regarding this matter."
In its subsequent letter taking city officials to task for their reversal, FFRF emphasized its original legal point.
"In ACLU v. St. Charles (1986), the 7TH U.S. Circuit Court of Appeals prohibited the city of St. Charles from displaying an illuminated Latin cross on the top of the city's fire department as a part of its annual Christmas display," FFRF Legal Director Rebecca Markert reminded City Administrator Stephen Childers. "The court stated matter of factly that 'the cross is not in fact a common Christmas symbol.'"
After FFRF's second round of persuasion, the city heeded FFRF's counsel — and finally performed its constitutional duty just a few days ago.
"We're so pleased that Ozark officials ultimately did the right thing," says FFRF Co-President Annie Laurie Gaylor. "We are not a Christian nation, Ozark is not a Christian town, and moving the cross to private property demonstrates that the town is welcoming to all its citizens."
The Freedom From Religion Foundation is a national nonprofit organization with 31,000 members across the country, including hundreds in Missouri. Its purposes are to protect the constitutional principle of separation between state and church, and to educate the public on matters relating to nontheism.