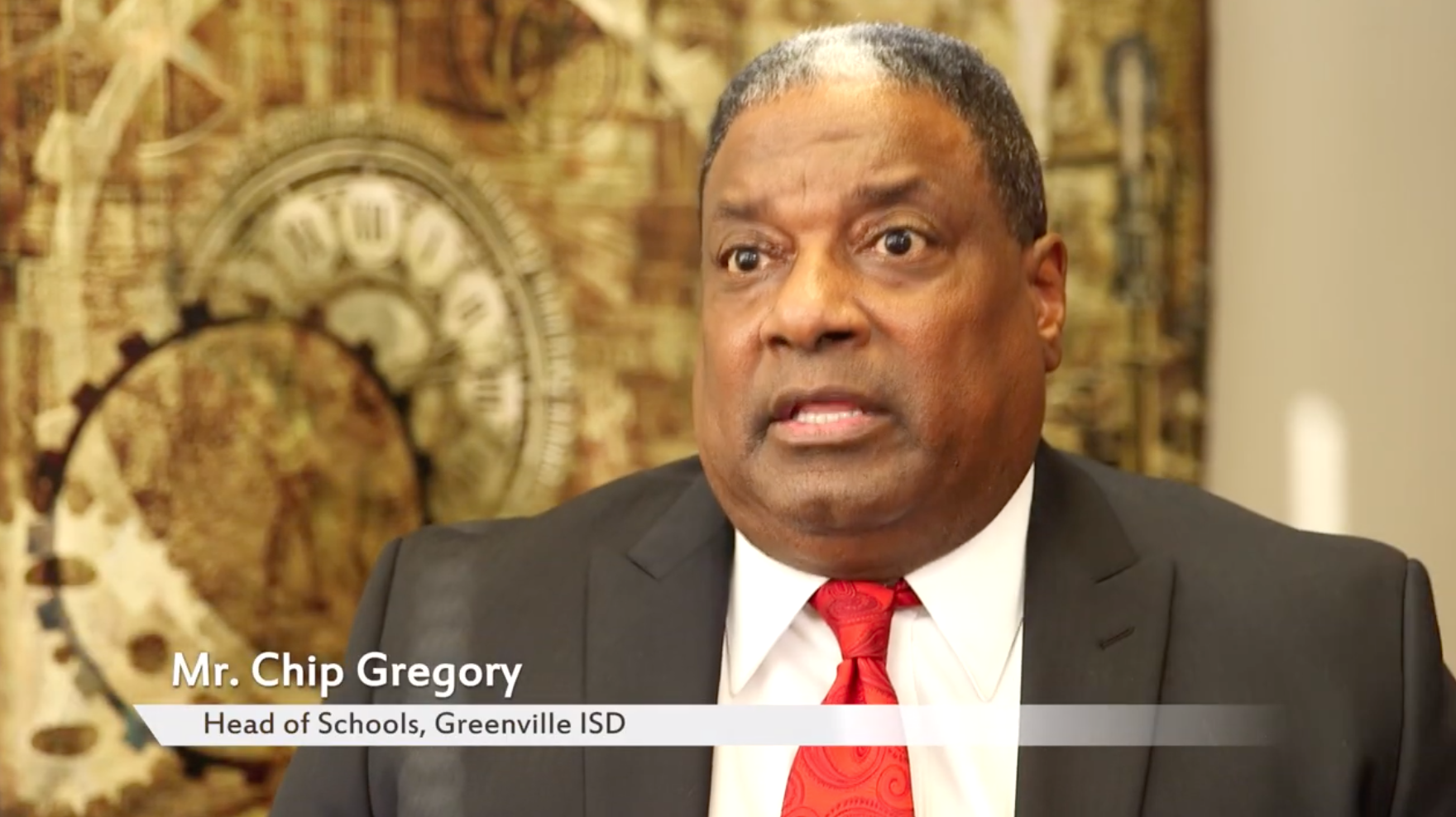 Greenville public school officials have recently appeared in an ad for a proselytizing Christian organization, the Freedom From Religion Foundation has discovered.
Two Greenville Independent School District employees are featured in a recently released video promotional campaign for an evangelical religious group. Its website, HonorMinistries.org, uses the tagline "World Changers for Christ" and identifies the organization's mission: "to develop passionate followers of Jesus Christ." Under the rubric of the outfit are two related groups, "Men of Honor" and "Ladies of Honor," both of which actively organize meetings in the district.
The video first depicts the head of the organization, Tony Rorie, boasting that the group has "seen 400 students give their hearts to Christ on the public school campus." Next, Greenville Chief School Leadership Officer Chip Gregory, identified in the video as "Head of Schools, Greenville ISD," appears and endorses the religious group: "I really feel strongly that [Men and Ladies of Honor] is going to be a game changer. And I know for a fact that Men's and Ladies of Honor is going to change the dynamics of Greenville Independent School District." Greenville Middle School Principal Dale Mason then comes on and similarly endorses the group. He says in part, "I want [the students] to know ... that there is honor in being righteous." The video shows Mason interacting with students at Men of Honor and Ladies of Honor meetings.
A school district runs afoul of the Constitution if it allows its employees to organize or run religious events while acting in their official capacities, or allows employees to advertise religious groups to students, FFRF informs the Greenville Independent School District.
"It is a well-settled constitutional principle that public schools may not endorse religion," FFRF Associate Counsel Sam Grover writes to Superintendent Demetrus Liggins. "When district staff organize, lead or promote a religious group's meetings, they violate the constitutional rights of students and their parents."
Based on both the video and district employees' participation in these religious meetings, students and parents will inevitably conclude that the district impermissibly endorses religion over nonreligion, and specifically Christianity over all other faiths, FFRF emphasizes.
Schoolchildren already feel significant pressure to conform from their peers, the state/church watchdog points out. They must not be subjected to similar pressure from district employees, especially on religious questions. The district must ensure that the video in question is taken down and that Chief School Leadership Officer Chip Gregory and Principal Dale Mason refrain from endorsing or participating in religious activities in their official capacities. Additionally, FFRF stresses, district staff must be reminded that school-sponsored religious activity violates the Constitution, as well as the rights of conscience of students and their parents. The district should investigate the extent to which the Men and Ladies of Honor meetings on district property are being organized, led or supported by district employees.
"Greenville public school employees have transgressed the constitutional line by shilling for a sectarian Christian group," says FFRF Co-President Annie Laurie Gaylor. "This sort of behavior is unacceptable — and the school district should make that absolutely clear."
The Freedom From Religion Foundation is a national nonprofit organization with more than 31,000 members and several chapters across the country, including over 1,300 members and a chapter in Texas. Its purposes are to protect the constitutional principle of separation between state and church and to educate the public on matters relating to nontheism.