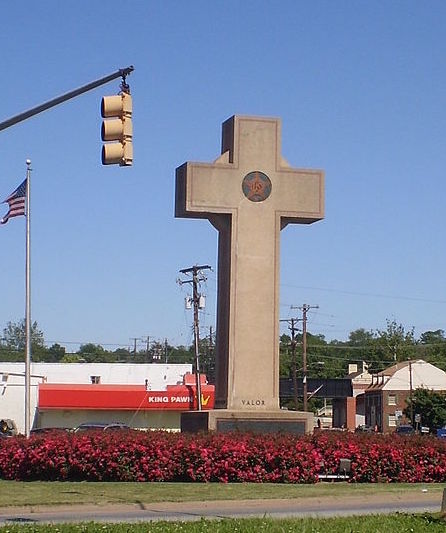 It's a no-brainer.
The U.S. Supreme Court has an easy call to make over the constitutionality of a 40-foot concrete cross on governmental land in Bladensburg, Md. Oral arguments are being heard on Wednesday, Feb. 27, over this fraught challenge.
One would expect to find a Christian cross — the pre-eminent symbol of Christianity — on public property in a Christian theocracy, not in a country that was first among nations to separate religion from government.
Religious symbols belong not on public property but on tax-free church or private property. Incidentally, until 1961, the property under the Bladensburg cross was private. Appropriately, this cross was built with private money and dedicated in 1925 to 49 local men who lost their lives during World War I. The mischief began in 1961, when a state commission unwisely took over the memorial. More than $100,000 has since been spent to maintain it, with the government prepared to sink ever more tax money into its maintenance.
This monstrous cross, visible from miles around especially at night when it is illuminated courtesy of taxpayers of all and no religions, signals governmental support for Christianity and Christian citizens. That preference by the government turns the rest of us into outsiders, second-class citizens. Even worse, because it is construed as a war memorial, the Bladensburg cross signals support for Christian war veterans, and only Christian veterans, despite the fact that 24 percent of the military and veterans are nonreligious, and that believers in other religions valiantly serve our nation.
As Justice John Paul Stevens wrote, in a dissent to a decision permitting a contrived land swap to save a Christian cross erected in the middle of the Mojave desert: "The cross is not a universal symbol of sacrifice. It is the symbol of one particular sacrifice, and that sacrifice carries deeply significant meaning for those who adhere to the Christian faith."
It's unfortunate that interest in the minutiae of the case seems to be supplanting focus on the importance of the principal of governmental neutrality. To state the obvious: Honoring 49 World War I vets can be accomplished without dishonoring the constitutional principle of separation between state and church, and without excluding non-Christians. As the plaintiffs have pointed out, no bystanders can even read the plaque anymore, so what started out as a private tribute has become one big governmental endorsement for Christianity.
While the decision should be a no-brainer, it was an ominous development when the high court decided to review the decision of the 4th U.S. Circuit Court of Appeals. That appeals court had done the right thing, ruling firmly in favor of the American Humanist Association and its plaintiffs.
The myth that the United States was founded as a Christian nation has done much damage to the public understanding of why the Founders adopted a godless Constitution. It's been up to the courts to set the record straight. And courts have never before ruled that a Latin cross may be permanently planted on government property.
The constitutional wall of separation has long been chipped away at, bored through, tunneled under, climbed over. But it still stands. However, the Supreme Court majority is dominated by five ultraconservative Roman Catholic men (something retired Justice Sandra Day O'Connor fumed over, according to a new biography). And now the Establishment Clause and its precious wall of separation is in the court majority's crosshairs.
Watch out.
Photo by Ben Jacobson (Kranar Drogin) - Via CC BY-SA 3.0. Photo cropped from it's original version.