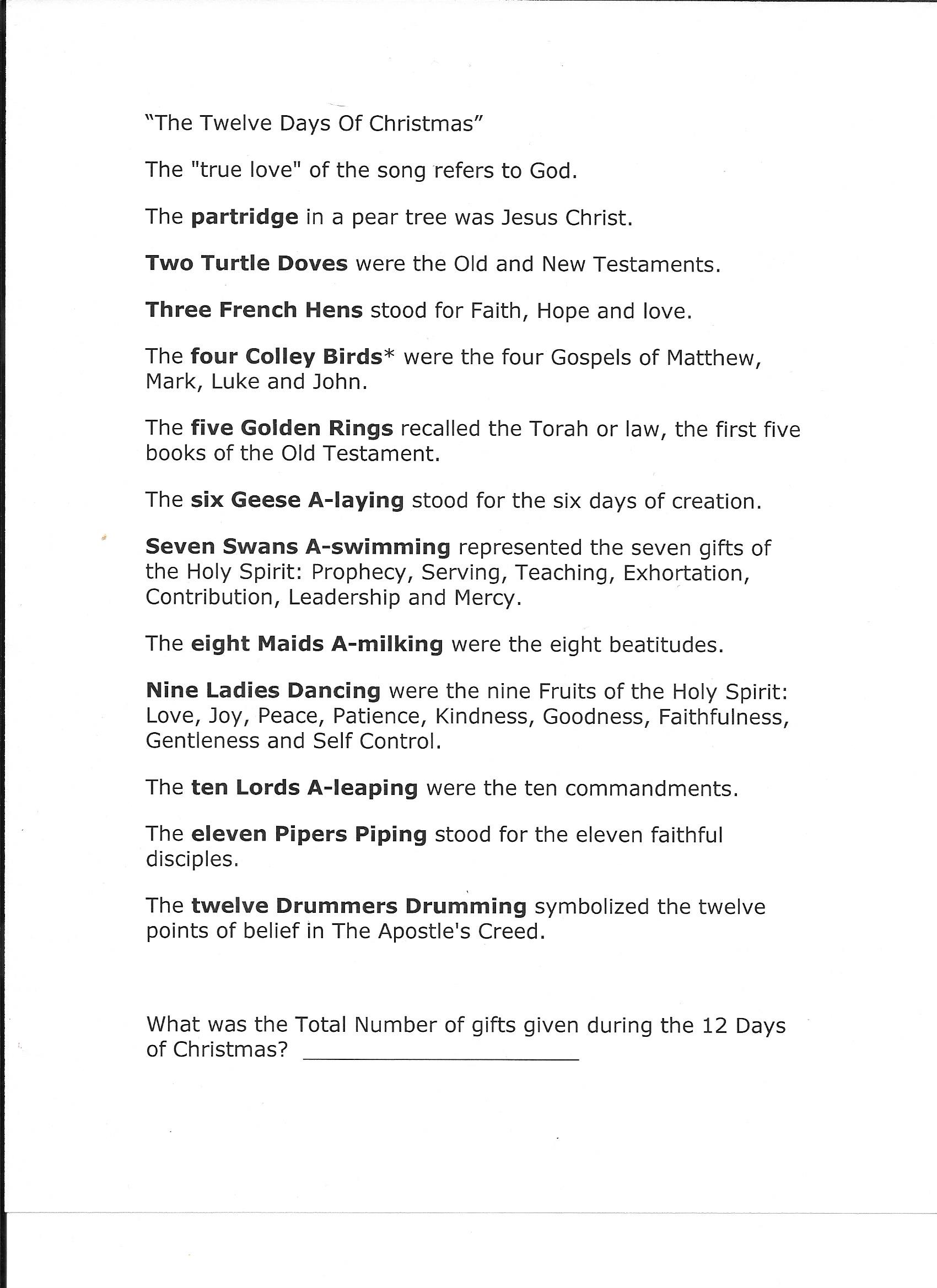 Effingham schools have promised to end religious instruction in elementary school math classes following a complaint from the Freedom From Religion Foundation.
A concerned district parent contacted FFRF after discovering that a fourth-grade math assignment at Central Grade School in Effingham, Ill., included unconstitutional overt religious instruction.
The assignment consisted of counting the total number of gifts given in the lyrics of the song, "The Twelve Days of Christmas." Completely superfluous to the task, students were given religious metaphors for each lyric in the song. The assignment stated that "the 'true love' of the song refers to God," "The partridge in a pear tree was Jesus Christ," "The eight Maids A-milking were the eight beatitudes," etc.
It is well-settled law that public schools may not advance of promote religion. Specifically, public school have a duty to ensure that instructional materials do not promote a particular religious viewpoint, FFRF reminded the district.
"It is unconstitutional and completely inappropriate for a public school teacher to use a simple arithmetic assignment as an excuse to provide students with a (historically dubious) mnemonic device for Christian theology," FFRF Staff Attorney Ryan Jayne wrote in his letter to Effingham CUSD #40 Superintendent Mark Doan. "If a teacher asked to insert a mnemonic device for the five pillars of Islam into a generic math assignment, we are confident the assignment would not have been approved. There is no legitimate reason to treat Christian instruction any differently."
The district responded to FFRF's complaint on Monday, Jan. 28, acknowledging that the religious material was inappropriate and assuring that no similar violation will occur in the future.
"The teacher and principal understand that the information on the reverse side of the activity sheet was not appropriate for use in a public school classroom and steps have been taken to ensure in the future that this, and other similar sheets, align with the guidelines and limitation of applicable law," Doan replied.
FFRF commends the district for taking swift action to address this violation and ensuring that the Effingham School District remains a learning environment for all students, regardless of their religious beliefs.
"Young students are particularly impressionable, and it is a serious violation of their First Amendment rights to force them into religious education in a taxpayer-funded public school," says FFRF Co-President Annie Laurie Gaylor. "By making certain that future lessons will be free of unconstitutional indoctrination, the district sends a message that their learning environments ought to be inclusive of all students, not just those with certain religious beliefs."
The Freedom From Religion Foundation is a national nonprofit organization with more than 31,000 members and several chapters across the country, including over 900 members in Illinois and a chapter in Chicago. FFRF's purposes are to protect the constitutional principle of separation between church and state, and to educate the public on matters relating to nontheism.