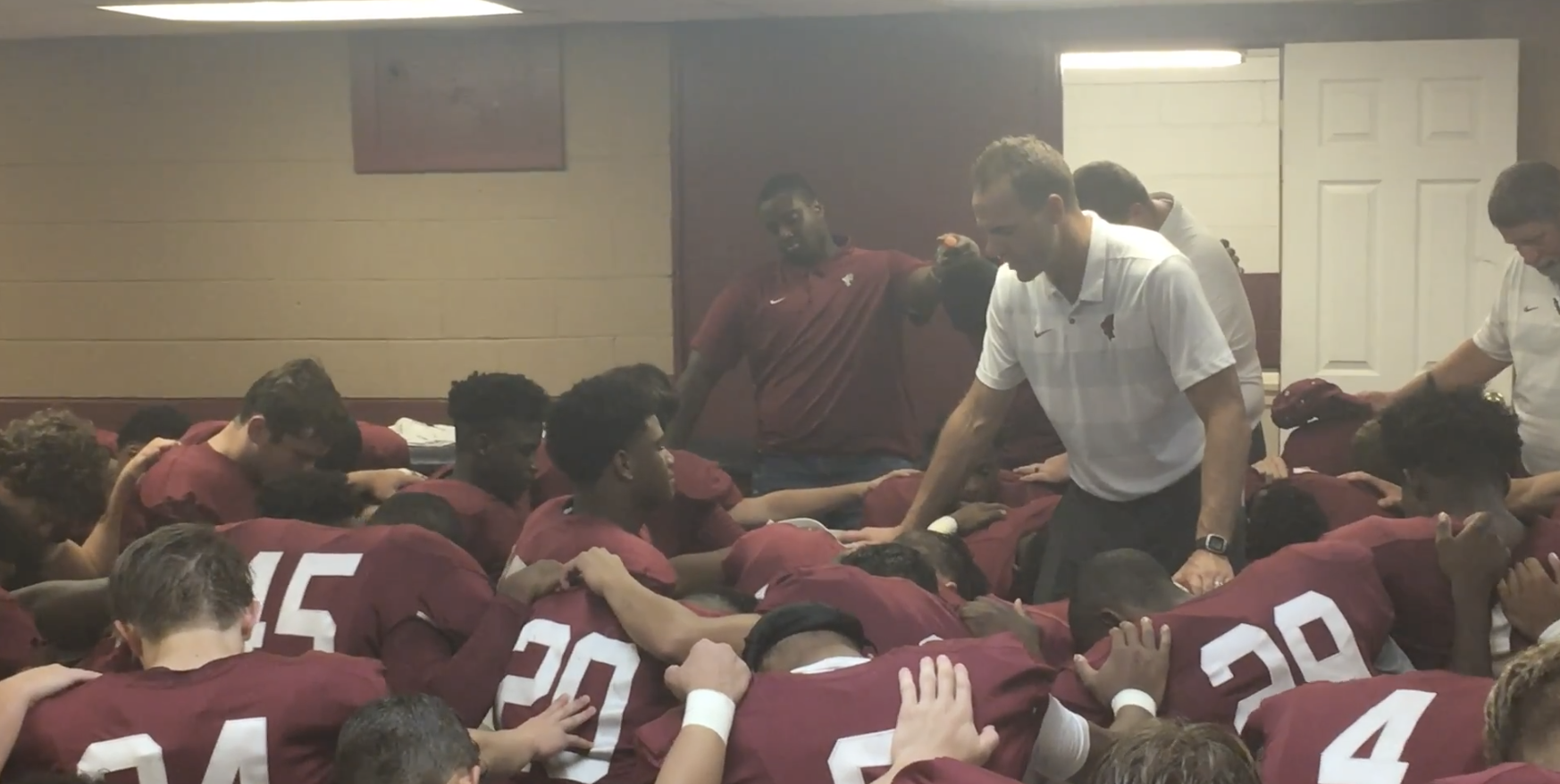 The Freedom From Religion Foundation is calling attention to a constitutional violation at an Alabama high school.
It was reported to FFRF that the football coach at Prattville High School is regularly leading his team in prayer before football games. A video published by the Montgomery Advertiser shows the coach standing over his kneeling players with bowed heads, reciting a prayer.
It is well-established law that it is illegal for public school athletic coaches to lead their teams in prayer as it constitutes a government advancement and endorsement of religion, which violates the Establishment Clause of the First Amendment, FFRF reminds the Autauga County School District.
"[The coach's] conduct is unconstitutional because he endorses and promotes his religion when acting in his official capacity as a school district employee," writes FFRF Patrick O'Reiley Legal Fellow Christopher Line. "When a public school employee acting in an official capacity organizes and advocates for team prayer, he effectively endorses religion on the district's behalf."
FFRF is asking that the district commence an immediate investigation into the complaint and take immediate action to stop any and all school-sponsored prayers occurring within any district athletic programs.
"The coach is free to pray in his private life in any way he would like," says FFRF Co-President Annie Laurie Gaylor. "He is not, however, permitted to coerce or pressure players on his team to participate in prayer in any way whatsoever."
The Freedom From Religion Foundation is a national nonprofit organization with more than 32,000 members across the country, including members in Alabama. FFRF's purposes are to protect the constitutional principle of separation between church and state, and to educate the public on matters relating to nontheism.