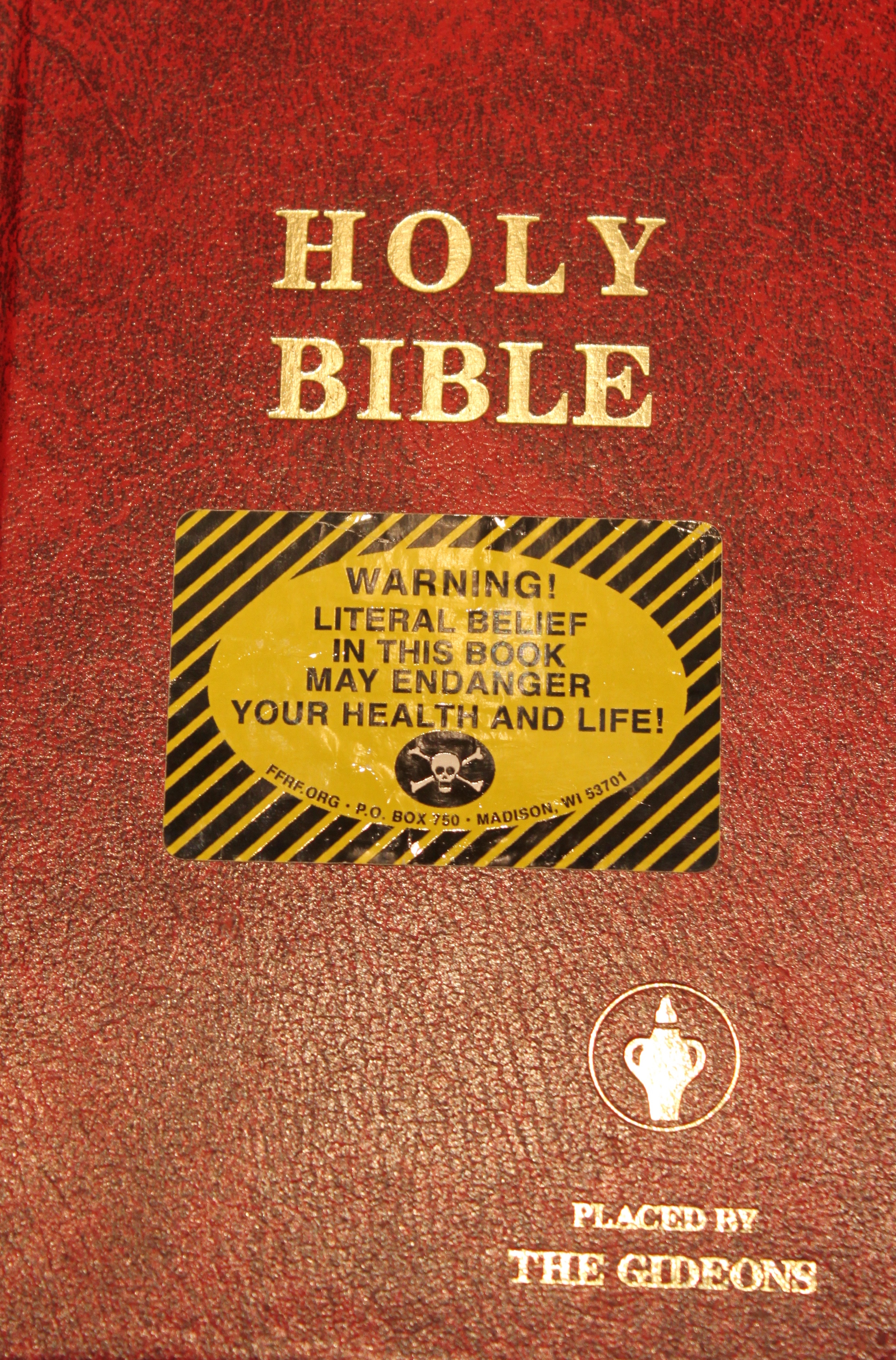 FFRF has convinced Dixie State University to remove all religious texts from its College Inn hotel guest rooms.
A concerned hotel guest reported that on one stay at the College Inn in St. George, Utah, she found two copies of the Book of Mormon in her room. On another stay, in a different room, she found a copy of the bible.
It is well-established law that government entities may not promote or endorse religion, including allowing outside groups to place their religious literature inside public university guest rooms, FFRF reminded Dixie State University.
"Regardless of whether the religious texts were donated by a private party, the placement of 'holy books' in guest rooms demonstrates government endorsement of religion," wrote FFRF's Patrick O'Reiley Legal Fellow Chris Line in his June 14 letter to university President Richard Biff Williams.

FFRF received assurance from the university's general counsel on Aug. 29 that "any religious texts that may have been left in any of the guest rooms have been removed. Further, we have established a procedure of removing any such texts going forward."
FFRF applauds Dixie State University's resolution of this issue and its commitment to upholding its constitutional obligation to remain neutral on religion.
"We are grateful that the school has taken swift action to make the College Inn welcoming to all guests, regardless of their religious beliefs," says FFRF Co-President Dan Barker.
In the last few years, FFRF has succeeded in getting religious texts removed from hotel rooms at several state schools including the University of Wisconsin-Madison, Northern Illinois University and the University of Iowa.
The Freedom From Religion Foundation is a national nonprofit organization with more than 32,000 members across the country, including members in Utah. FFRF's purposes are to protect the constitutional principle of separation between church and state, and to educate the public on matters relating to nontheism.