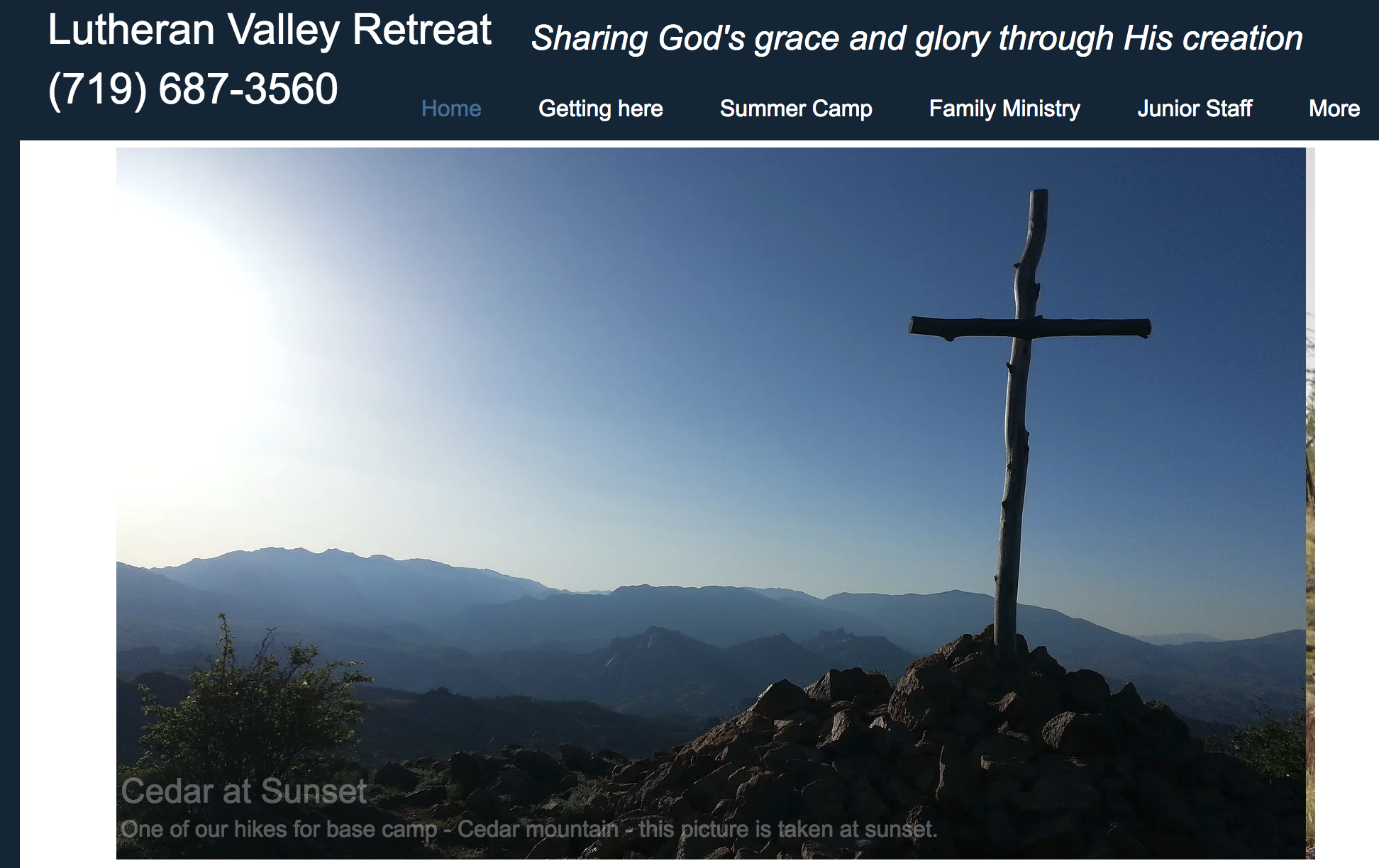 The Freedom From Religion Foundation, a national state/church watchdog, sent a letter asking a Colorado Springs (Col.) public charter school to discontinue field trips to a religious camp.
A concerned parent reports that, every year, Rocky Mountain Classical Academy (RMCA) takes its sixth graders on a field trip to Lutheran Valley Retreat, a religious retreat and summer camp facility. The retreat's mission statement is "Sharing God's Grace and Glory through His creation." Its strategic plan details its purpose as "Christ is a part of everything we do here at camp." The program also includes what it calls "Creation Education."
It is well-settled law that public schools may not promote religion, including school-sponsored events beyond the classroom including field trips. The 3-day field trip costs $152. The next scheduled trip is next week Tuesday, Sept. 4-Friday, Sept. 9. as part of the school term.
"Given Lutheran Valley Retreat's overt and unambiguous Christian agenda, RMCA is at risk of illegally endorsing a religious message in violation of the Constitution," writes FFRF's Patrick O'Reiley Legal Fellow Christopher Line. "Sending students to a camp with an evangelical Christian purpose will ostracize those students and families who identify as nonreligious or practice a minority religion."
In an email to parents advertising the field trip, the school wrote that "the purpose of this trip is to develop strong relationships and trusting bonds between students as they enter the socially turbulent adolescent years."
The concerned parent noted that, while parents are able to choose not to send them on this retreat because of its overt and unambiguous religious motivations, it is categorically unfair to make parents choose between depriving their children from this bonding opportunity or feeling ostracized by its theological agenda.
"Please note that the fact that students and parents can opt-out of this trip does not cure this constitutional violation," the letter continues. "The Supreme Court has held that voluntariness does not remedy an Establishment Clause violation."
At this moment, 30 percent of the country is non-Christian, with 24 percent having no religious affiliation whatsoever, the letter also notes. Among millennials, this figure is even higher at 38 percent.
"There is little doubt that non-Christian and nonreligious children are among the students at RMCA, and their freedom of conscience must be respected," Line writes.
FFRF asked for RMCA to discontinue the trip to Lutheran Valley Retreat and find a more appropriate, secular location for any subsequent field trips or events.
"This is one of the more egregious public school violations we've encountered," says FFRF Co-President Dan Barker. "Next week's field trip should absolutely be canceled and the district must sever its relationship with this Christian mission."
FFRF is a national nonprofit organization with more than 32,000 members across the country, including more than 800 members in Colorado and a chapter in Colorado Springs and one in Denver. FFRF's purposes are to protect the constitutional principle of separation between church and state, and to educate the public on matters relating to nontheism.