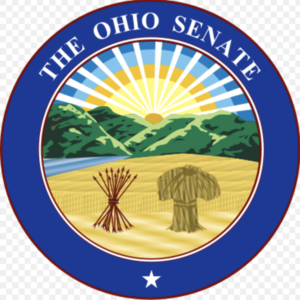 The Freedom From Religion Foundation is taking the Ohio Senate to task for its discriminatory invocation practices.
Ohio Senate Clerk Vincent Keeran has made it clear that nontheists will not be allowed to give invocations to the Senate, and that only prayer to a deity will suffice. "The Supreme Court has not redefined prayer to include secular, nonreligious speech," Keeran said in response to a letter from FFRF. He goes on to state that an invocation before the Ohio Senate must "be given by an ordained representative of that faith, it must appeal to a higher power, and the individual must be sponsored by a member of the Legislature."
This policy is blatantly unconstitutional, FFRF contends.
Northern Ohio Freethought Society Vice President Sam Salerno contacted FFRF in September 2017 regarding the discriminatory treatment he was subjected to in his attempt to give a secular invocation to the Senate. After Salerno's numerous attempts, the office of state Sen. Mike Skindell had finally replied to him by email, attaching a memo that listed the guidelines for Senate invocations and asking to see a copy of Salerno's remarks. These guidelines said nothing about a "higher power" or ordination. Salerno provided his invocation as requested, but heard nothing for nearly a year.
Finally, after months of repeated phone calls to clarify the status of his request, Skindell's office contacted Salerno and told him that the senator had reached out to Senate President Larry Obhof regarding Salerno's request, and that Obhof had also requested to review Salerno's remarks. This was again followed by silence.
When nothing more came of it, FFRF sent a letter in December 2017 to Obhof on behalf of Salerno and the Northern Ohio Freethought Society. Salerno met all the requirements that he was told were necessary to deliver the invocation under the guidelines, FFRF asserted. The Senate's suffocating oversight and systematic delay of Salerno's request to give a secular invocation amounts to an "intrusion of government in the constitutional sense" that may "result in establishment of religion," the national secular group declared, quoting the U.S. Supreme Court.
The Ohio Senate must allow nonbelievers to give invocations, FFRF contended.
"The Supreme Court addressed the issue of legislative prayer in Greece v. Galloway," FFRF Legal Fellow Colin McNamara wrote to Obhof. "The court identified several important elements to the town's invocation practice that ensured that the practice did not impermissibly advance one religion over another or promote religion over nonreligion," including the town's assurance "that a minister or layperson of any persuasion, including an atheist, could give the invocation." If the Senate chooses to continue its prayer practice, it must similarly open its prayers to all comers, including atheists, agnostics, humanists and others." LINK TO COLIN'S LETTER PDF
FFRF was recently victorious in a lawsuit that turned on this very proposition, the state/church watchdog reminded Obhof's office. In Williamson v. Brevard County (2017), a federal court ruled that a county board's practice of excluding atheists, agnostics, and secular humanists from offering invocations at board meetings violated the Establishment Clause.
The Ohio Senate has chosen to snub FFRF's well-argued missive. Besides offering a flawed interpretation of Greece v. Galloway, Keeran also throws at FFRF its defeat at the congressional level in Barker v. Conroy, which FFRF is appealing. Keeran's letter fatuously concludes: "I encourage you to express your views in any of the alternative forums at the statehouse such as in the atrium, in the rotunda, or any public venue throughout Capitol Square."
"This is adding insult to injury," says FFRF Co-President Dan Barker. "To deny Salerno an audience in the Senate and then to ask him to go elsewhere is nothing more than a bad joke."
FFRF is urging the Ohio Senate to end its overtly discriminatory attitude toward nonbelievers.
The Freedom From Religion Foundation is a national nonprofit organization representing more than 33,000 members and chapters across the country including over 800 members and the Northern Ohio Freethought Society chapter in Ohio. Its purposes are to protect the constitutional separation between state and church, and to educate the public on matters relating to nontheism.