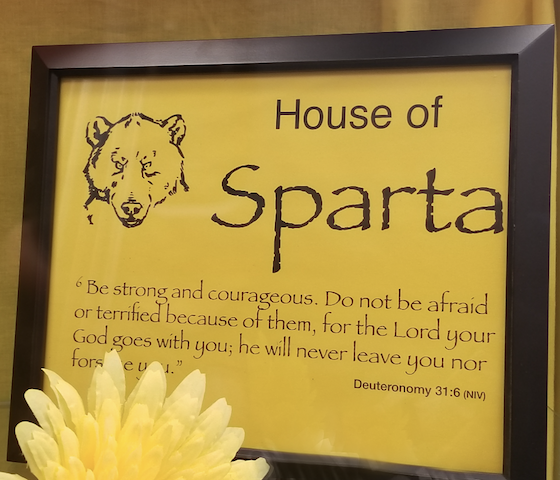 The Freedom From Religion Foundation is requesting that an Alabama school district remove a clear endorsement of Christianity from a local elementary school.
A concerned parent recently reported to FFRF that Hazel Green Elementary School in Huntsville, Ala., is displaying four bible quotes inside of a display case at the entrance of the school:
"Be strong and courageous. Do not be afraid or terrified because of them, for the Lord your God goes with you; he will never leave you nor forsake you."
– Deuteronomy 31:6

"Even youths grow tired and weary, and young men stumble and fall; but those who hope in the Lord will renew their strength. They will soar on wings like eagles; they will run and not grow weary, they will walk and not be faint."
– Isaiah 40:30-31

"A friend is always loyal, and a brother is born to help in time of need."
– Proverbs17:17

"Blessed are those who find wisdom, those who gain understanding…"
–Proverbs 3:13
FFRF has sent a letter to Madison County Schools warning the district to take down the overt religious endorsement from the public school's property immediately. FFRF Legal Fellow Chris Line notes that the display equates to a violation of the First Amendment of the U.S. Constitution.
"The district violates the Constitution when it allows its schools to display religious symbols or messages," writes Line. "Public schools may not advance, prefer or promote religion. Courts have continually held that school districts may not display religious messages or iconography in public schools."
FFRF highlights in its letter that the religious display alienates nonreligious students, families, teachers, and members of the public whose religious beliefs are inconsistent with the message being promoted by the school. Given that nearly 40 percent of Americans born after 1987 are not religious, the display is particularly inappropriate.
"Religion in general is a divisive force that has no place in public schools," says FFRF Co-President Annie Laurie Gaylor. "Furthermore, this biblical message violates young and impressionable students' rights of conscience and must be removed as soon as possible."
The Freedom From Religion Foundation is a national nonprofit organization with 33,000 members across the country, including members in Alabama. Its purposes are to protect the constitutional principle of separation between state and church, and to educate the public on matters relating to nontheism.