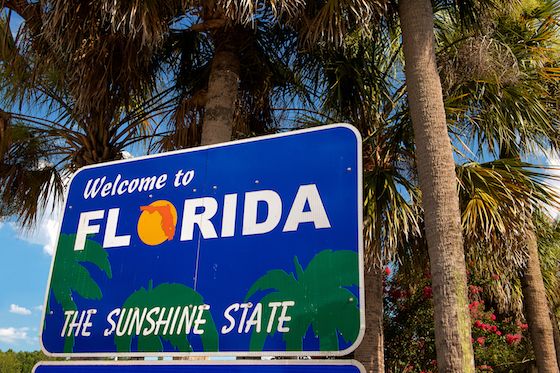 FFRF is celebrating a major victory that keeps an important state-church protection in the Florida Constitution.
Every 20 years, Florida's Constitution Revision Commission meets to consider changes to the state Constitution. Any proposed changes are then placed on the November ballot. This round, the commission proposed repealing the "No Aid Clause" of the Florida Constitution. The No Aid Clause stops the government from using taxpayer dollars to advance religion and is a fundamental religious freedom protection in Florida and most other states.
For a while, the important protection appeared to be in mortal danger. As one report noted, "After a lengthy debate, where support seemed strong, the commission tabled the proposal and didn't return to it."
FFRF's Strategic Response Team sought to testify before the various subcommittees of the commission that considered this proposal, but was instead asked to submit written testimony. That testimony, prepared by Andrew L. Seidel, FFRF's Director of Strategic Response, explained the importance and history of the No Aid Clause in 16 well-cited pages.
"That principle—the no-funding principle—has a long, clear history that shows it was designed to foster religious freedom. The principle is simple: The taxing power of the government should not be used to support religion," Seidel testified. "Abandoning these clauses will erode religious liberty."
FFRF also mobilized its Florida membership to contact the Constitution Revision Commission and to attend meetings to show support for the No Aid Clause.
Though FFRF has been on the forefront of protecting No Aid Clauses around the country, including Seidel testifying before the Colorado Advisory Committee to the. U.S. Commission on Civil Rights, other groups also opposed the change in Florida, including:
A group of faith leaders in a two-page letter
The ACLU of Florida in a five-page letter
The Anti-Defamation League in a six-page letter
Numerous citizens who contacted the commission and spoke during its meetings
The Religious Right is leading a disturbing push all around the country, trying to give churches the ability to feed from the public trough. The Supreme Court's Trinity Lutheran decision was a giant step forward for this movement. This theocratic campaign makes FFRF's work more important than ever, and it will continue to guard Jefferson's "wall of separation."
The Freedom From Religion Foundation is a national state/church watchdog organization with more than 33,000 nonreligious members and 20 chapters all over the country, including over 1,500 members and a state chapter in Florida.
Photo Source: Ingo70 / Shutterstock