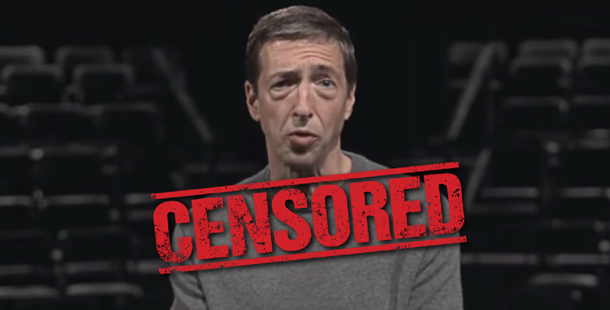 FFRF's ad will air Monday, Tuesday and Wednesday nights during the "Late Show" (11:30 p.m. Eastern), including during Colbert's live broadcast Tuesday night following President Trump's State of the Union Address, in:
Washington, D.C.
Tampa, Fla.
Phoenix
Seattle
Portland, Ore.
Columbus, Ohio
Milwaukee
Austin, Texas
Las Vegas
Madison, Wis.
These are CBS-affiliated stations not owned by CBS. CBS Network, ABC, NBC and Discovery Science have all refused to air the 30-second spot. Although the Reagan ad ran last year on several regional CBS-owned stations, and was contracted to return to 10 of them next week, national CBS has clamped down.
The CBS markets where FFRF has just been notified its advertisement will not run are:
New York
Los Angeles
Chicago
Philadelphia
San Francisco
Boston
Detroit
Minneapolis
Denver
Pittsburgh
FFRF's commercial says:
Hi, I'm Ron Reagan, an unabashed atheist, and I'm alarmed by the intrusion of religion into our secular government. That's why I'm asking you to support the Freedom From Religion Foundation, the nation's largest and most effective association of atheists and agnostics, working to keep state and church separate, just like our Founding Fathers intended. Please support the Freedom From Religion Foundation. Ron Reagan, lifelong atheist, not afraid of burning in hell.
"Sadly, spineless people who feel no obligation to allow free speech, let alone protect it, will not 'let freedom ring' over the airwaves," comments FFRF Co-President Dan Barker.
FFRF has been successfully running the spirited spot this month on the late-night broadcast of MSNBC's "The Rachel Maddow Show." In February, the commercial will run periodically on "Anderson Cooper 360" on CNN (8-10 p.m. Eastern Time).
"Welcome to the many new supporters FFRF has reached through this commercial, who have responded to it so positively and with such enthusiasm," adds Annie Laurie Gaylor, FFRF co-president. Tax-deductible gifts to FFRF's advertising fund will ensure FFRF keeps this ad on the air despite some network black-outs. Funds permitting, FFRF hopes to air the ad in March on Maddow's show during primetime.