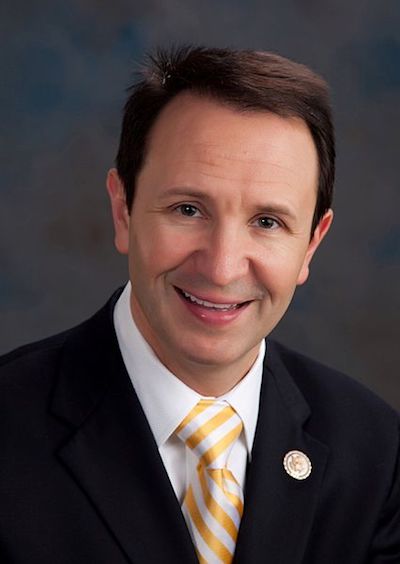 The Freedom From Religion Foundation, a national state/church watchdog, has sent the Louisiana attorney general a scorching letter over his push to put prayer back in public schools.
Speaking to the conservative Louisiana Family Forum recently, Jeff Landry said, "With your prayers, and an offense, we will get prayer back in public schools." He went on to tell the crowd: "I just want you to know that we are winning, and we will get God back into this country."
FFRF is educating Louisiana's chief law enforcement officer on the state of the law.
"Perhaps you overlooked the requirement to take constitutional law when you transferred from Southern University to Loyola Law," its letter says. "If so, we'd like to remind you that the Supreme Court has continually struck down teacher or school-led prayer in public schools."
FFRF's letter, written by Constitutional Attorney and Director of Strategic Response Andrew L. Seidel, questions Landry's fitness for office, given his deep ignorance on such an important issue.
"These remarks show either a disturbing ignorance of the U.S. Constitution or a deliberate attempt to subvert the protections it contains," it states. "Either way, Louisiana deserves more from its chief law enforcement officer."
Seidel also explains that the rules against official prayers in public schools exist to "ensure that the state does not trespass on the religious freedom rights of students and families." And he argues, "There is no such thing as freedom of religion — it does not exist — unless our government is free from religion."
Students have always had the freedom to pray on their own time and in their own way. That's never been opposed by any group, including FFRF. But, as FFRF points out, "The machinery of the state cannot be used to impose your particular brand of religion on other people's children."
FFRF hopes for a retraction but does not expect much from Landry. Regardless, the organization will continue its efforts to educate public officials about the First Amendment.