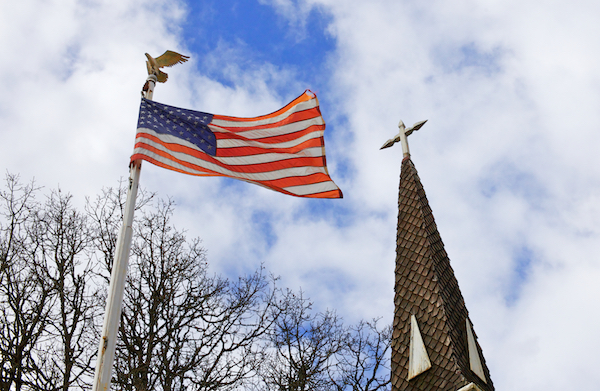 The Freedom From Religion Foundation wants a Florida county to terminate its unconstitutional funding of a church that has already cost taxpayers tens of thousands of dollars.
A concerned local taxpayer informed FFRF that the Hillsborough Board of County Commissioners has repeatedly provided funds to renovate and repair St. Paul Lutheran Church Tampa, and this year will likely disburse $59,000 based on a recommendation from the county's Historic Preservation Challenge Grant Review Committee. The county granted the church $50,000 in fiscal year 2014 and $18,250 in fiscal year 2015.
The grants from the county to support the church's house of worship violate both the U.S. and Florida Constitutions.
"The Establishment Clause of the First Amendment prohibits any 'sponsorship, financial support, and active involvement of the sovereign in religious activity,'" to quote the U.S. Supreme Court, FFRF Legal Fellow Ryan Jayne writes to Hillsborough County Attorney Chip Fletcher. "Specifically, the government may not fund projects for religious worship."
The Florida Constitution prohibits funding of religious spaces by the government. Article I, § 3 specifically states: "No revenue of the state or any political subdivision or agency thereof shall ever be taken from the public treasury directly or indirectly in aid of any church, sect, or religious denomination or in aid of any sectarian institution."
The purpose of the Hillsborough County's Historic Preservation Challenge Grant Review Committee is admirable: "to promote historic preservation, heritage tourism, and related economic development within Hillsborough County." However, it cannot do so by funding renovations or repairs for a house of worship. If St. Paul Lutheran Church is failing to maintain its historic building, the county should either require the church to turn over complete and full ownership to the county or the county should take the property by eminent domain.
The message the Hillsborough Board of County Commissioners is communicating to its citizens is that churches will be rewarded if they neglect their duties as landowners and fail to maintain their historic buildings. And it's possible that supporting one church will lead to calls from other religious organizations for funding in the future. The obvious solution is to decline all grants for projects that will advance religion, as is constitutionally required.
The Freedom From Religion Foundation is fighting a case in the New Jersey Supreme Court regarding unconstitutional funding of churches there that similarly violates the Garden State's Constitution.
"With state constitutions specifically prohibiting church funding, it's baffling as to why counties in Florida or New Jersey think this to be permissible," says FFRF Co-President Annie Laurie Gaylor.
FFRF is asking Hillsborough County to refuse all future requests for taxpayer funds to renovate or repair churches.
The Freedom From Religion Foundation is a national nonprofit organization with more than 29,000 members across the country, including 1,400-plus in Florida and a state chapter. FFRF's purposes are to protect the constitutional principle of separation between state and church, and to educate the public on matters relating to nontheism.