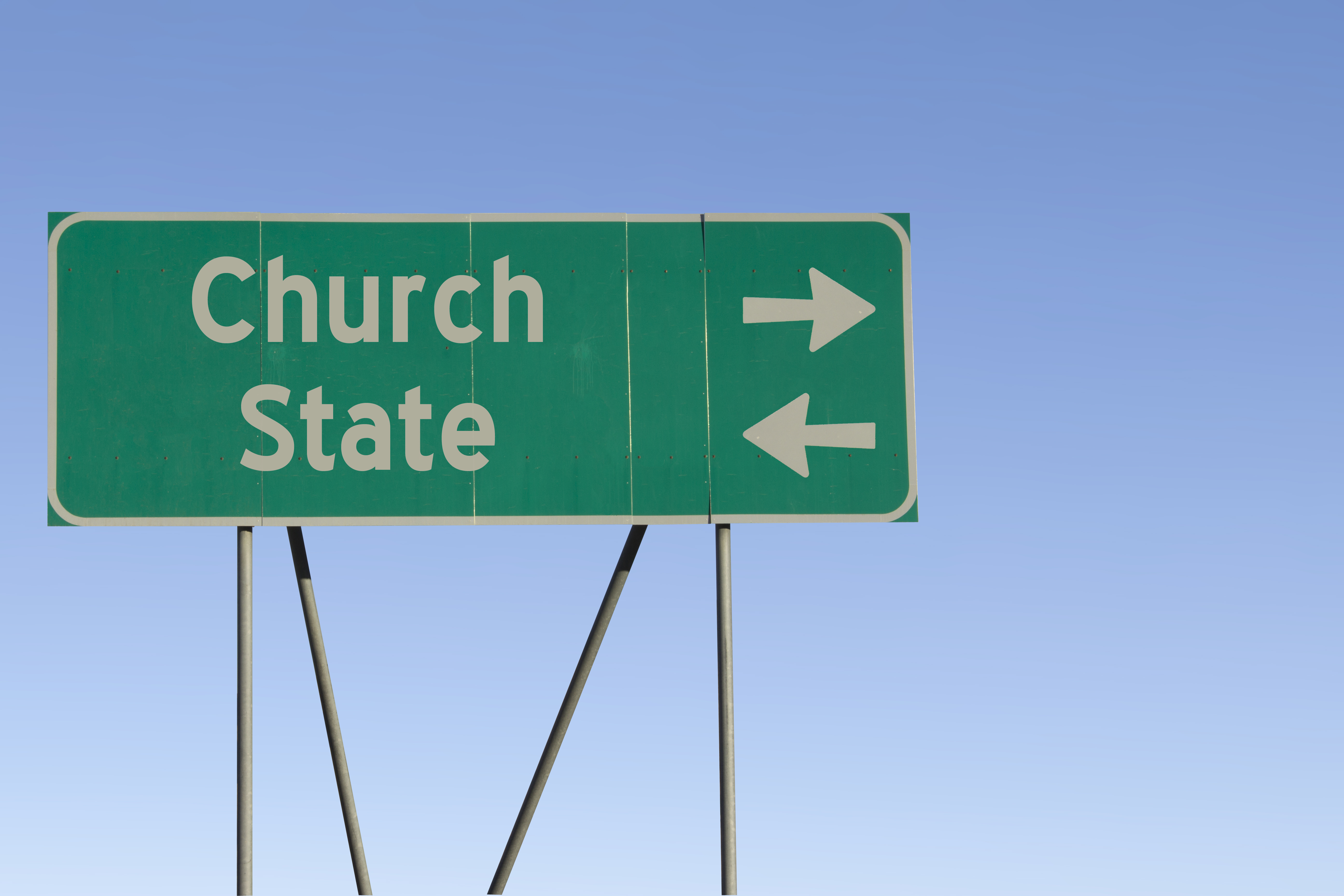 The Freedom From Religion Foundation is insisting that a New Hampshire state agency put a halt to the blatant propagation of Christianity during official safety lessons.
The New Hampshire Fish and Game Department facilitates hunter safety classes throughout New Hampshire. A person who contacted FFRF attended a class on April 6-8 hosted by the Heritage Free Will Baptist Church in Laconia, N.H. The complainant reported that everyone who attended the class received religious flyers with prayers and information about church services. A pastor taught this class. The religious materials were enclosed with all of the official hunter's safety documents and study packets.
These proselytizing handouts are demeaning to non-Christians and nonbelievers, FFRF points out. Such a misuse of a state function for sectarian purposes is unconscionable.
"It is a fundamental principle of Establishment Clause jurisprudence that a government entity cannot in any way endorse religion," FFRF Co-Presidents Dan Barker and Annie Laurie Gaylor write to Glenn Normandeau, executive director of the New Hampshire Fish and Game Department. "Allowing churches to distribute their religious literature through a class co-sponsored by New Hampshire Fish and Game constitutes government endorsement and advancement of religion."
Moreover, when it permits Christian proselytizing during official events, the state of New Hampshire ignores the diversity of religious beliefs among its citizens. It also sends the message to members of the audience who are nonadherents "that they are outsiders, not full members of the political community and an accompanying message to adherents that they are insiders, favored members of the political community," to quote the U.S. Supreme Court. Such practices alienate non-Christian members of the public, including the 23 percent of the U.S. population that is nonreligious.
"New Hampshire owes its substantial portion of non-Christians and nonbelievers not to allow the blatant imposition of religiosity during a state-organized training course," says Gaylor. "Churches cannot be permitted to take advantage of a captive audience in this manner."
FFRF urges the New Hampshire Fish and Game Department to investigate this matter and ensure that future classes co-sponsored by the department not involve the distribution of religious materials. It also asks that the department refrain from conducting any future workshops in churches.
The Freedom From Religion Foundation is a national nonprofit organization with more than 29,000 members across the country, including in New Hampshire. Its purpose is to protect the constitutional principle of separation between state and church and to educate the public on matters relating to nontheism.