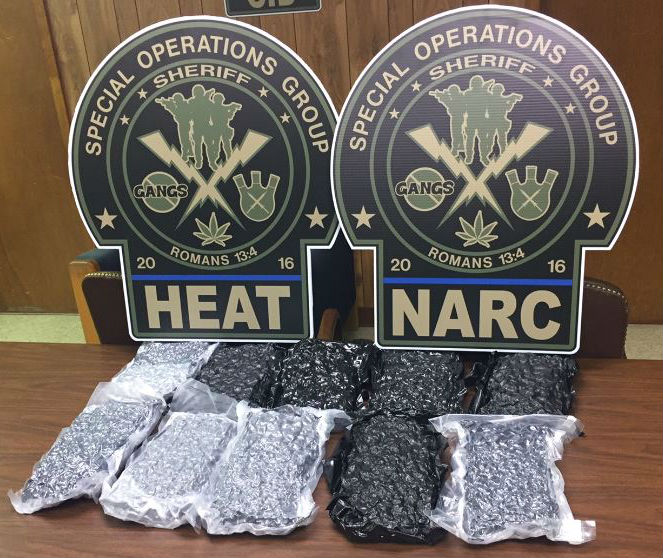 The Freedom From Religion Foundation is requesting a Mississippi sheriff office to get rid of a very Christian emblem.
The Adams County Sheriff's Office's Special Operations Group has unique logos that include a biblical reference to "Romans 13:4" from the New Testament. Romans 13:4 reads: "For he is the minister of God to thee for good. But if thou do that which is evil, be afraid; for he beareth not the sword in vain: for he is the minister of God, a revenger to execute wrath upon him that doeth evil." These logos have been featured in recent news stories about the Sheriff's Office, as well as on the letterhead for the Special Operations Group's press releases.
The referencing of a biblical quote on Adams County Sherriff's Office property violates the Establishment Clause of the First Amendment, FFRF asserts. The logos must be changed.
"The Supreme Court has repeatedly recognized that the First Amendment 'mandates governmental neutrality between religion and religion, and between religion and nonreligion,'" FFRF Staff Attorney Sam Grover writes to Adams County Sheriff Travis Patten. "Referencing the New Testament on law enforcement property fails to respect either constitutional mandate of neutrality."
And, FFRF adds, federal courts have regularly ruled that religious references on government logos violate the Establishment Clause. The Special Operations Group logos are akin to numerous other unconstitutional municipal seals and logos.
Patten's authority as sheriff of Adams County does not come from God; it comes from the citizens of the county. When a sheriff changes department property to reference his preferred religious book, not only does he unconstitutionally endorse religion, but also risks alienating the nearly 30 percent of Americans who are non-Christian. Citizens interact with and rely on law enforcement officers during some of the most urgent and vulnerable times of their lives. These citizens should not be made to feel offended, excluded and like political outsiders because the local government they support with their taxes oversteps its power by prominently placing a religious statement on government property.
The insertion of religious references on Sheriff's Office property is beyond the scope of secular government. The Romans 13:4 references must be removed from all department logos immediately, FFRF emphasizes.
"There is no justification for the display of such overtly sectarian religiosity on the part of a public entity," says FFRF Co-President Annie Laurie Gaylor. "To be truly inclusive, the Adams County Sheriff's Office must modify the logo."
The Freedom From Religion Foundation is a nationwide nonprofit organization with more than 28,000 members across the country, including in Mississippi. Its purpose is to protect the constitutional separation between church and state.