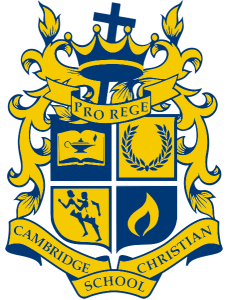 A Florida judge says a prayer lawsuit against a high school athletic league should be tossed out. The Freedom From Religion Foundation filed an amicus brief in the case.
U.S. District Court Magistrate Judge Amanda Arnold Sansone issued a Feb. 3 recommendation to dismiss a case brought by Cambridge Christian School against the Florida High School Athletic Association (FHSAA). The First Liberty Institute, a Christian advocacy group, filed the suit in September, arguing that the association was mandated to allow Cambridge Christian to deliver a Christian prayer over the public address system at state championship events in which the school participates. Sansone found that Cambridge Christian's request for a preliminary injunction should be denied and its suit should be dismissed.
FFRF and its chapter, the Central Florida Freethought Community, filed an amicus brief in the case, arguing that the school did not have a First Amendment right to commandeer the public address system. "Cambridge Christian wants to force a state agency to promote its Christian message through a mechanism limited to conveying government speech," FFRF stated in its brief.
The judge's recommendation likewise found that the prayer would be viewed as coming from the government. Sansone wrote that she reached "the inescapable conclusion that the nature of the entirety of the speech, including the proposed prayer, throughout the championship game over the loudspeaker is government speech."
Cambridge Christian's free exercise claim was also recommended for dismissal. The report noted that the suit did not include "a single allegation that Cambridge Christian or any of its members were deprived of their right to pray at the championship game. On the contrary, both Cambridge Christian's team and the opposing team were permitted to pray together at the most centrally focused and public area of the stadium — the 50-yard line." Sansone wrote that she "remains at a loss as to how the FHSAA's refusal to permit Cambridge Christian to utilize the FHSAA-controlled loudspeaker to broadcast the teams' pre-game prayer violated Cambridge Christian's or its members' rights under the Free Exercise Clause."
"The Central Florida Freethought Community applauds the magistrate judge's decision to dismiss, since Cambridge Christian was not denied the right to pray at all," says the organization's board member Keith Becher. "The FHSAA, as a state actor, has an appropriate policy in place and should be commended for following it. This is simply a case of a Christian school not being allowed to use the machinery of the government to further its mission of evangelism."
FFRF Co-President Annie Laurie Gaylor adds, "This case represents an extraordinary sense of entitlement by a Christian school that wants to impose its religion on anyone who is present at a state-sponsored game."
The magistrate judge's report and recommendation was submitted to District Judge Charlene Edwards Honeywell, who may adopt the recommendation or author her own decision.