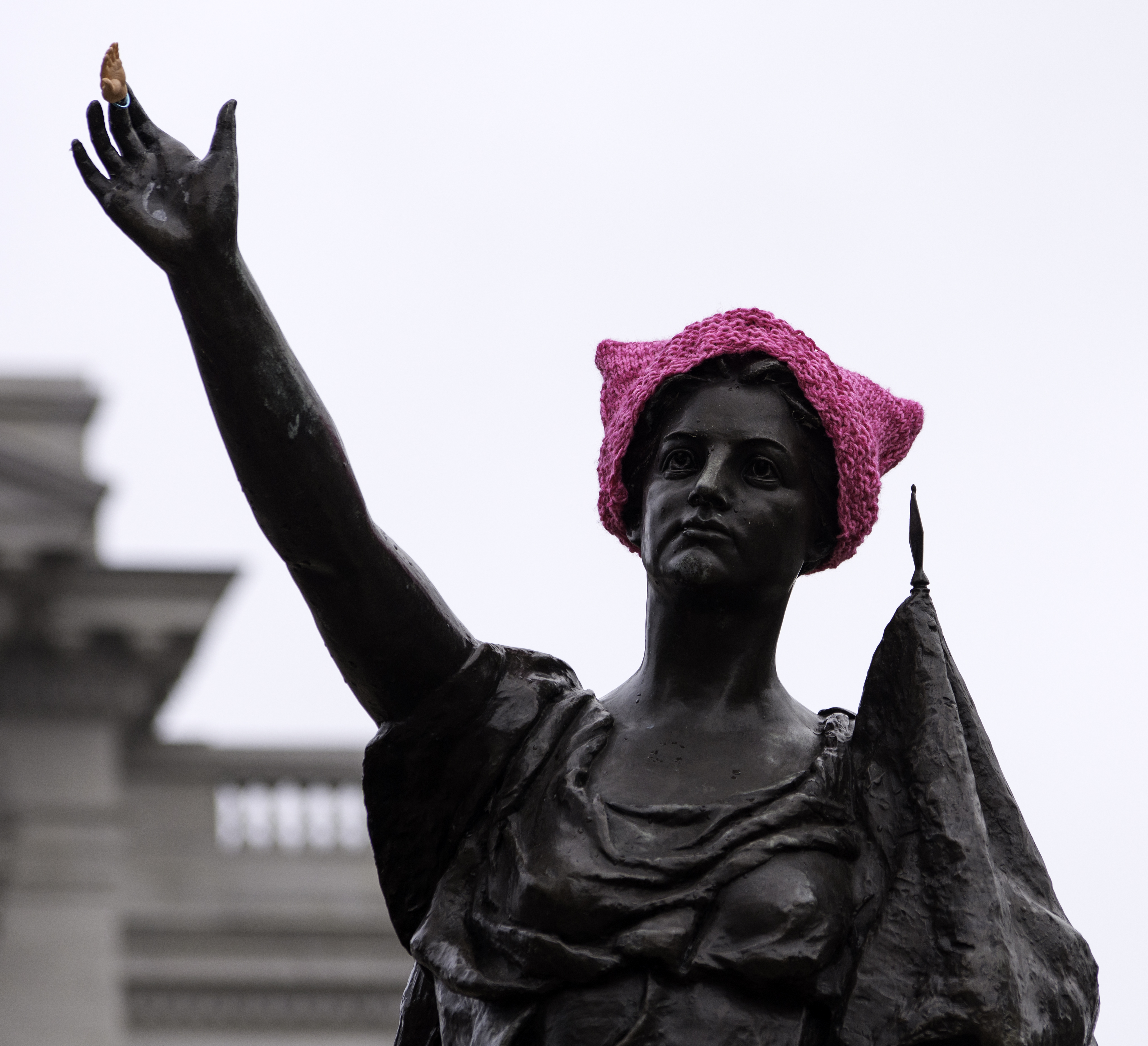 The Religious Right is already baring its fangs under the new Trump administration.
Among religiously motivated congressional threats is a venomous piece of antiabortion legislation passed by the House on Tuesday, Jan. 24, that is now headed to the Senate. If signed into law, H.R. 7 would deny more than 28 million women access to abortion coverage. The House split almost entirely along party lines with a vote of 238-183 (only three Democrats voting for it, no Republicans opposing it) to pass H.R. 7, the "No Taxpayer Funding for Abortion and Abortion Insurance Full Disclosure Act."
"Much ado was made about President Donald Trump's passage of the 'global gag rule' Monday — which bans U.S. funds for foreign organizations that mention abortion as an option — but on Tuesday afternoon, the House passed a similar ban affecting policy here at home," as NBC News reports.
Federal funding for U.S. abortion services is unfortunately already banned through the Hyde Amendment, part of the annual federal appropriations bill first passed in 1976. But H.R. 7 would make the Hyde Amendment permanent. Hyde, named for its arch-Roman Catholic sponsor, bars use of federal dollars for domestic abortion care, directly or indirectly. This cut-off of federal aid affects the poorest of our poor — Medicaid and Medicare clients, as well as federal employees, Peace Corps volunteers, inmates in federal prisons and detention centers, and services to Native American women, among others.
Sixty percent of women of reproductive age who qualify for Medicaid live in the 33 states plus District of Columbia cutting off abortion coverage. The Alan Guttmacher Institute suggests one in four women living in a state that cuts off funding for abortion care is now being forced to carry to term in an unwanted pregnancy.
But H.R. 7 would enact even more restrictions making it ever harder for American women to obtain insurance coverage for abortion.
H.R. 7 would prohibit federal subsidies of insurance plans covering abortion, end abortion coverage under the Affordable Care Act's multistate health insurance plans and prevent any government-owned medical facilities from offering abortion care, according to Ms. Magazine. (Twenty-five percent of states already made it illegal to cover abortion through the health insurance exchange.)
H.R. 7 would even penalize small business owners who offer insurance to employees that covers abortion, and would force insurers to offer misleading information about options. The Center for Reproductive Rights says the bill would cause millions of American women to lose insurance coverage for abortion.
As Ms. Magazine explains, "Abortion advocates now fear that bills like H.R. 7, should they become law, will deter insurance companies from offering abortion coverage in any plans and to any woman."
In addition, Ms. reports, H.R. 7 would permanently prohibit federal funds from supporting the work of organizations abroad that provide comprehensive family planning services, effectively denying abortion access to survivors of rape in war.
To quickly contact your senator to oppose this punitive and religiously motivated attack on women's reproductive rights in the United States and abroad, simply call (202) 224-3121 (as Michael Moore urged protesters to do daily during his pep talk at the Women's March on Washington).
And while you're at it, please ask your member of Congress and Trump to rescind the "global gag rule" he cruelly resumed with an executive order on Monday, Jan. 23. Although Republican presidents since Ronald Reagan have created this gag — stipulating that family planning funds cannot go to foreign aid groups that discuss abortions — Trump's version "seems far worse," as the New York Times' Gail Collins notes. "The Reagan-Bush-Bush version covered family planning programs. Trump's targets global health in general." That means, for example, that U.S. aid will be pulled from funding any group combating the Zika virus in South America if it even acknowledges the existence of abortion, Collins notes in her column, "Mike Pence Pulls President Trump's Strings." "We're talking about a potential loss of billions of dollars in American aid" — crucial aid, just to placate Vice President Pence and his Religious Right backers.
Nicholas Kristof, in his Times column, "President Trump's War on Women Begins," describes Trump's gag rule as "pro-death." If replacement funding is not found on an international level, Marie Stopes International estimates Trump's new policy will result in 6.5 million unwanted pregnancies, 2.2 million abortions and 21,700 women dying during pregnancy or childbirth. Kristoff urges not only calling Congress but calling the White House hotline to protest this inhumane and irrational policy: 202-456-1111.
If seculars do not speak up for constitutional rights, we will lose them. And as Kristof says, "Please, please, keep on marching, keep on calling."