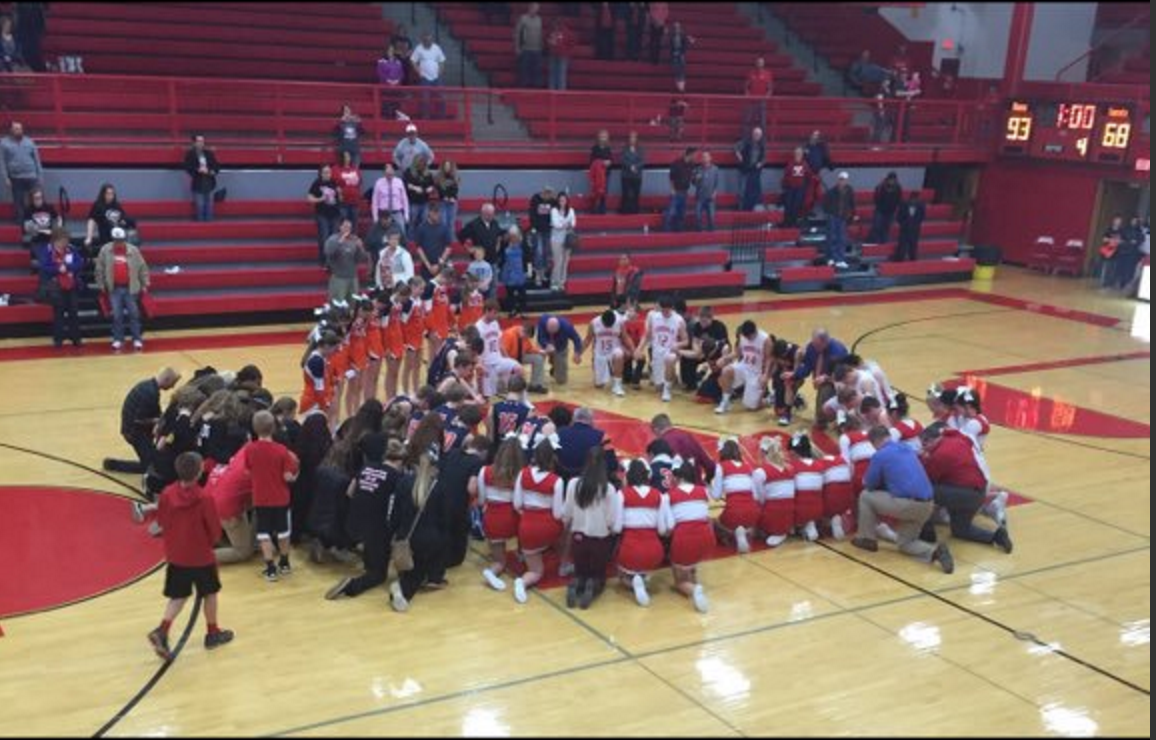 An Illinois school district has said sorry to the Freedom From Religion Foundation for a coach's participation in prayer gatherings at school matches.
On Dec. 26, after a game between Vandalia Community High School and Pana High School, Coach Brian Buscher took part in a prayer circle with students of both teams. Buscher reportedly regularly joined in prayers with student athletes.
It is illegal for public school coaches to lead, organize or participate in prayers with their students, FFRF reminded Vandalia Community Unit School District #203.
"Prayers may not be a scheduled part of any school-sponsored activity," FFRF Legal Fellow Ryan Jayne wrote to Vandalia Superintendent Rich Well. "Public school coaches must refrain not only from leading prayers themselves, but also from participating in students' prayers. It is unconstitutional for public school employees to participate in the religious activities of their students."
The Vandalia School District quickly expressed regret after receiving FFRF's communiqué and promised to end the errant behavior.
"Please accept our apology," Well emailed back a few days after receiving FFRF's letter. "Our Varsity Boys Basketball Coach Brian Buscher has been notified that NO COACHES are allowed to participate."
FFRF appreciates the contrition.
"The coach should have known that he can't be a part of his students' prayer circle," says FFRF Co-President Annie Laurie Gaylor. "However, we appreciate the district's action to uphold the First Amendment in the future."
The Freedom From Religion Foundation is a national organization dedicated to the separation of state and church, with more than 26,000 members and chapters all over the country, including 800-plus and a Chicago chapter in the state of Illinois.