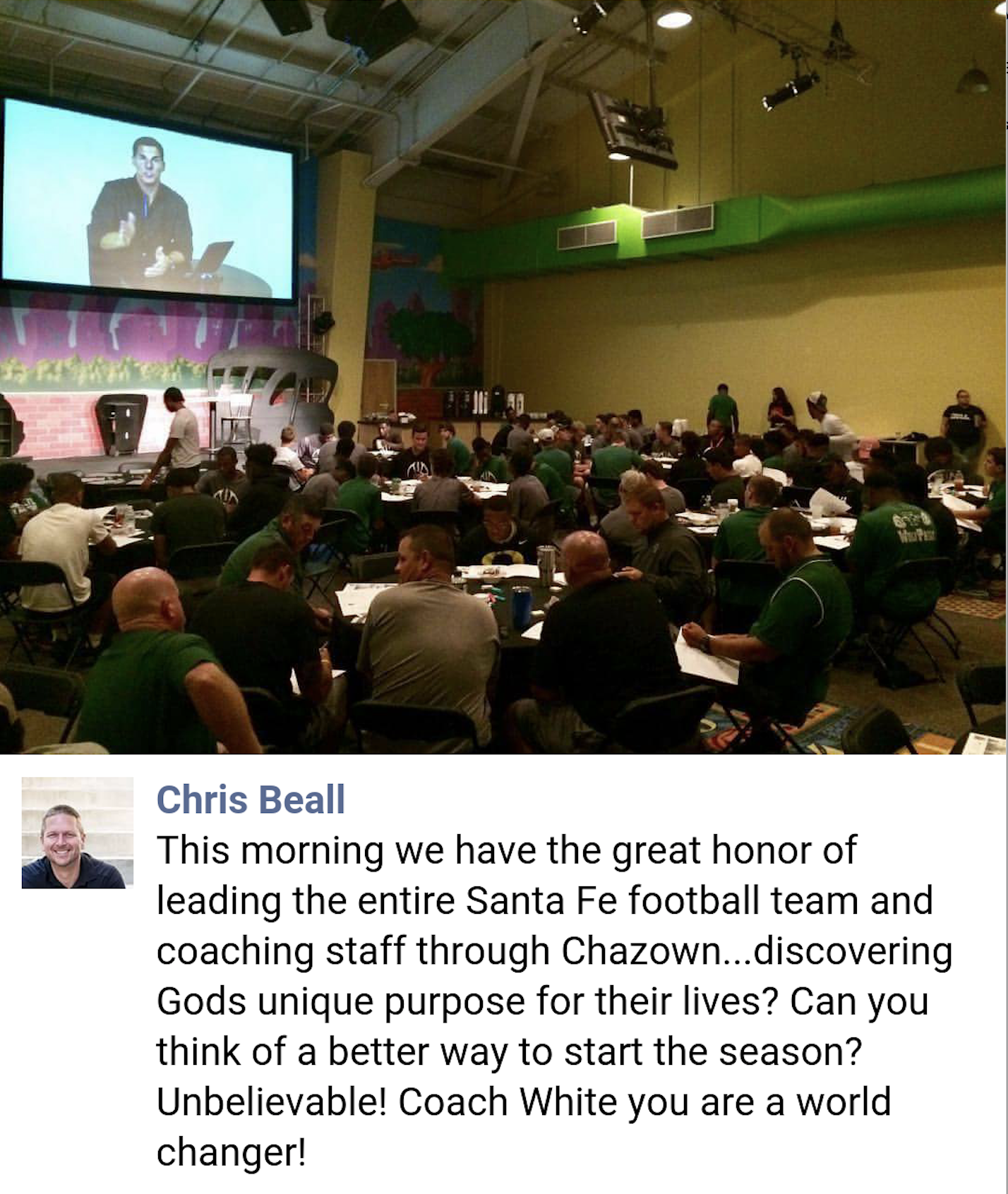 An Oklahoma public high school football coach has been re-educated after the Freedom From Religion Foundation alerted the school district to his team's attendance at a sermon.
The football team at Edmond Santa Fe High School (in Edmond, Okla.) held a religious event at a local church. Chris Beall, the campus pastor at the church, wrote on Facebook: "This morning we have the honor of leading the entire Santa Fe football team and coaching staff ... discovering God's unique purpose for their lives? Can you think of a better way to start the season? Unbelievable! Coach [Kyle] White you are a world changer!"
It is illegal for coaches to organize or participate in religious activities with their students, including team visits to a church for a religious sermon, FFRF pointed out. Coaches may not use their position as public school employees to give religious leaders unique access to students.
"Public schools may not advance or promote religion," FFRF Legal Fellow Ryan Jayne wrote to Edmond Public Schools Superintendent Bret Towne. "Courts have consistently held that it is illegal for a public school to organize, sponsor or lead religious activities, including at public high school athletic events."
The coach's role in the case of the Edmond Santa Fe High School football team made it especially problematic.
"Federal courts have specifically held public school coaches' participation in their team's religious activities unconstitutional," FFRF emphasized. "Organization of and/or participation in a team visit to a church for a religious sermon are also clearly prohibited."
And, FFRF added, "The Constitution's prohibition against school-sponsored religious exercise cannot be overcome by claiming such activities are 'voluntary.'"
FFRF's missive spurred the Edmond Public Schools district to take action.
"While meeting with Coach White, administrators instructed Coach White on why there must be a separation of school and church activities so as not to advance or promote religion," Towne recently responded. "The district feels that after visiting with Coach White, he understands the boundaries and separation that must be maintained in instances such as what occurred...the administration of the district and Santa Fe High School will work to see that a situation such as this does not occur in the future."
In addition to informing White that he may not take student-athletes to church, district administrators also made sure that he understood he could not pray with students in the locker room or on the field.
FFRF is happy that it propelled the district in the right direction.
"Public school coaches need to have a clear conception of what is constitutionally permissible," says FFRF Co-President Annie Laurie Gaylor. "We're glad that we provided the impetus for a 'teachable moment.'"
The Freedom From Religion Foundation is a national nontheistic organization dedicated to the separation of state and church, with more than 25,000 members all over the country, including many in Oklahoma.