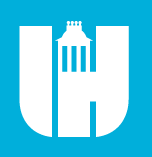 Due to the Freedom From Religion Foundation's persistence, North Carolina public schools have stopped their involvement in a Mormon-organized nativity event.
FFRF initially complained last year about schools in Wake County participating in the Apex Nativity Celebration, an annual Christmas festivity that a local Latter Day Saints church puts together. Choirs from Holly Springs High School, Holly Grove Elementary School, and Fuquay-Varina High School had performed at the gala. A church official had bragged then, "This is an opportunity to share the wonder and love of the savior."
FFRF contacted the Wake County school district at the time.
"It is well settled that public schools may not advance or endorse religion," FFRF Staff Attorney Patrick Elliot wrote last year to the legal counsel for the Wake County Public School System, which includes Raleigh. "In order to avoid the perception of school endorsement of a religious message, schools must not participate in overtly religious events."
That's why, FFRF said, the participation of Wake County public schools in the Apex Nativity Celebration was especially problematic.
"The whole purpose of the event is to display and honor nativity scenes, which highlight an exclusively Christian aspect of the holiday season, rather than a secular Christmas celebration," Elliott added. "A reasonable public school student would be justified in thinking that their school was endorsing the religious message."
And, FFRF emphasized, voluntariness does not excuse a constitutional violation, as the courts have repeatedly ruled.
FFRF received assurances that the school district would comply with constitutional requirements but never any pledges that the trips would stop.
This year, the school choirs were scheduled to sing songs again at the event, which was held a few days ago and once more included hundreds of nativity displays. After learning that the schools were still planning to participate, FFRF contacted the district's legal counsel one more time and requested further records. That did the trick. The schools pulled out.
"After continued review of the invitation under applicable legal standards, we regret to inform you that Wake County public school students will no longer be participating in this year's celebration," Cathy Moore, Wake County Public Schools deputy superintendent, wrote to event organizers in an email shared with FFRF. "The principals of the invited schools have been informed and are copied on this email."
FFRF appreciates the move.
"It's great that officials finally realized the dubiousness of school attendance at such an obviously religious ceremony," says FFRF Co-President Annie Laurie Gaylor. "It was unacceptable that public school choirs were performing at this function. It's unfortunate, though, that the district 'regrets' enforcing good law."
The Freedom From Religion Foundation is a nationwide nonprofit organization dedicated to the separation of state and church, with almost 25,000 nonreligious members and chapters across the country, including more than 500 and a chapter in North Carolina.